Women News
All about Chris Rock's ex-wife and her life after their divorce
Malaak Compton-Rock, the ex-wife of Chris Rock, seemed to be doing well in her new life as a career-focused woman following the couple's divorce. Here's what Malaak Compton-Rock is currently doing.
Comedian and actor Chris Rock is well known for his ability to make others laugh with his witty remarks. Besides being a funny man, he also has a romantic side. According to some rumors, he is dating actress Lake Bell.
Lake, who is both a writer and a director, is the last woman Chris would have dated. Several ladies, including the comedian's ex-wife, Malaak Compton-Rock, have been linked to the award-winning comedian in the past.
Malaak Compton-Rock attends the 2015 Children's Defense Fund Beat The Odds Gala at The Pierre Hotel on March 4, 2015 in New York City. | Source: Getty Images
WHO IS MALAAK COMPTON-ROCK, CHRIS ROCK'S EX-WIFE?
Malaak was born on June 13, 1969 in Oakland, California. Before becoming Chris' famous ex-wife, she made a name for herself as a public relations officer for UNICEF after earning a degree in arts management from Howard University.
Malaak founded the nonprofit organization styleWORKS, which provided free hair, makeup and full makeover services to women leaving welfare to enter the workforce. Now, styleWORKS offers regular workshops to help women find and keep jobs.
In 2008, Malaak created the Angelrock Project, dedicated to raising awareness of the many issues affecting society and motivating people to embrace volunteerism and become more socially responsible.
Malaak is also the author of a bestselling book, "If it Takes a Village, Build One: How I Found Meaning Through a Life of Service, and 100+ Ways You Can Too", published in 2010. The book was to become the basis for his next project.
The idea of ​​The Angel Rock project was to build "the village" on a global scale through the online community. In this, Malaak succeeded. The Angel Rock Project is active in the United States and South Africa and has worked with other organizations to support vulnerable women and children around the world.
With his incredible achievement, it's no surprise that Malaak has carved his way into Chris's heart. The couple met in 1994, married two years later and welcomed two daughters.
WHY DID MALAAK COMPTON-ROCK AND CHRIS ROCK OBTAIN A DIVORCE?
Malaak and Chris decided to file for divorce in 2014 after nearly 20 years of marriage. Malaak said in a statement that her divorce from the comedian was a "significant change" and that their children remained the center of her life despite the breakup.
According to reports, it was Chris who filed for divorce. Malaak also asked for privacy and respect from the public. Meanwhile, the couple's divorce was expected due to Chris' history with women.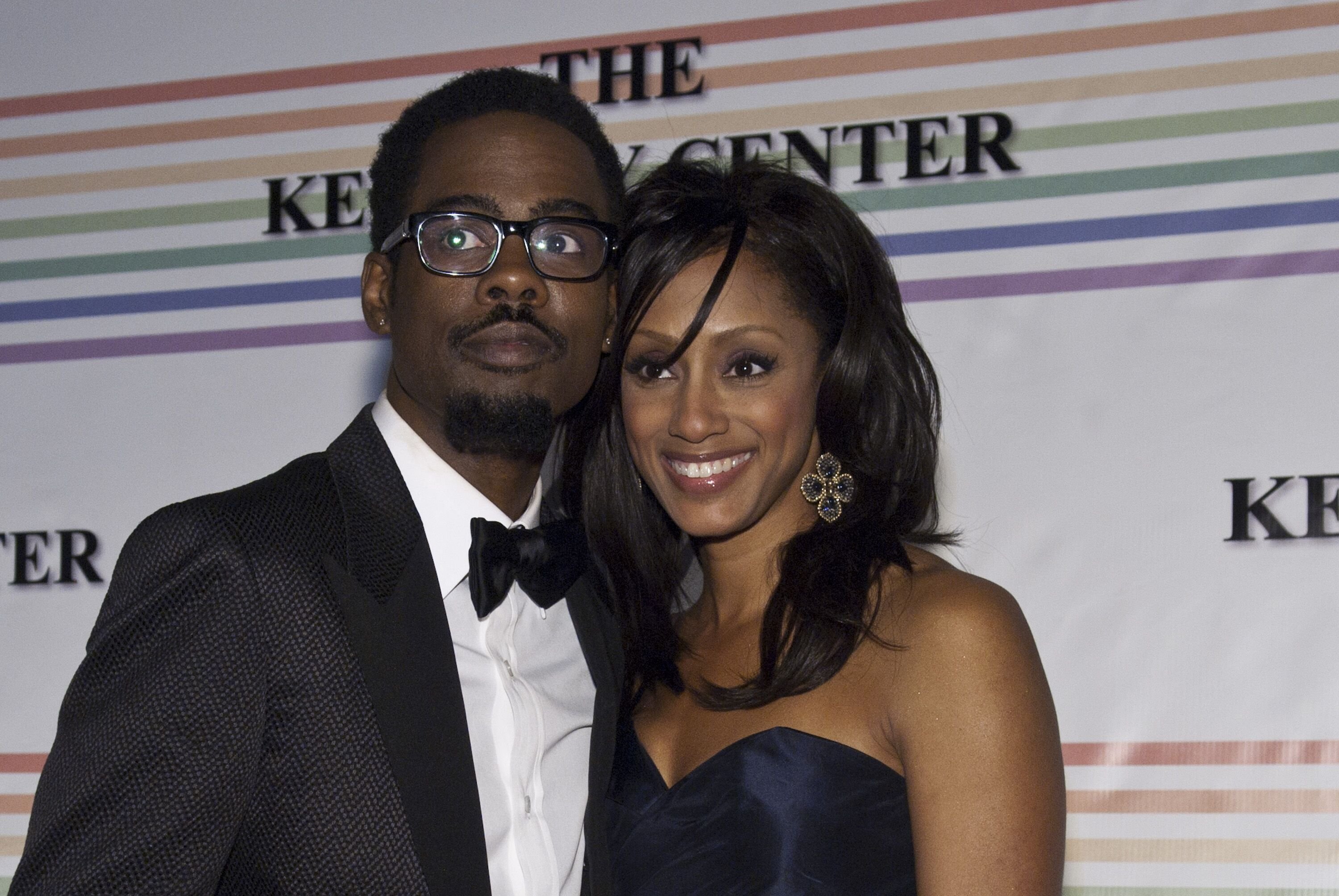 Chris Rock and Malaak Rock at the 33rd Annual Kennedy Center Honors at the Kennedy Center Hall of States on December 5, 2010 in Washington, DC. | Source: Getty Images
Chris revealed in the 2018 documentary "Chris Rock: Tamborine" that he cheated on his ex-wife with three different women while on tour before the couple divorced in 2016.
Chris Rock has admitted that the marriage fell apart due to his infidelities and has not recovered. He took his pain on the road with his comedy tour. He joked:
"Marriage is so hard, Nelson Mandela got divorced. … He got out of prison after 27 years of torture, spent six months with his wife and said, 'I can't take it anymore.'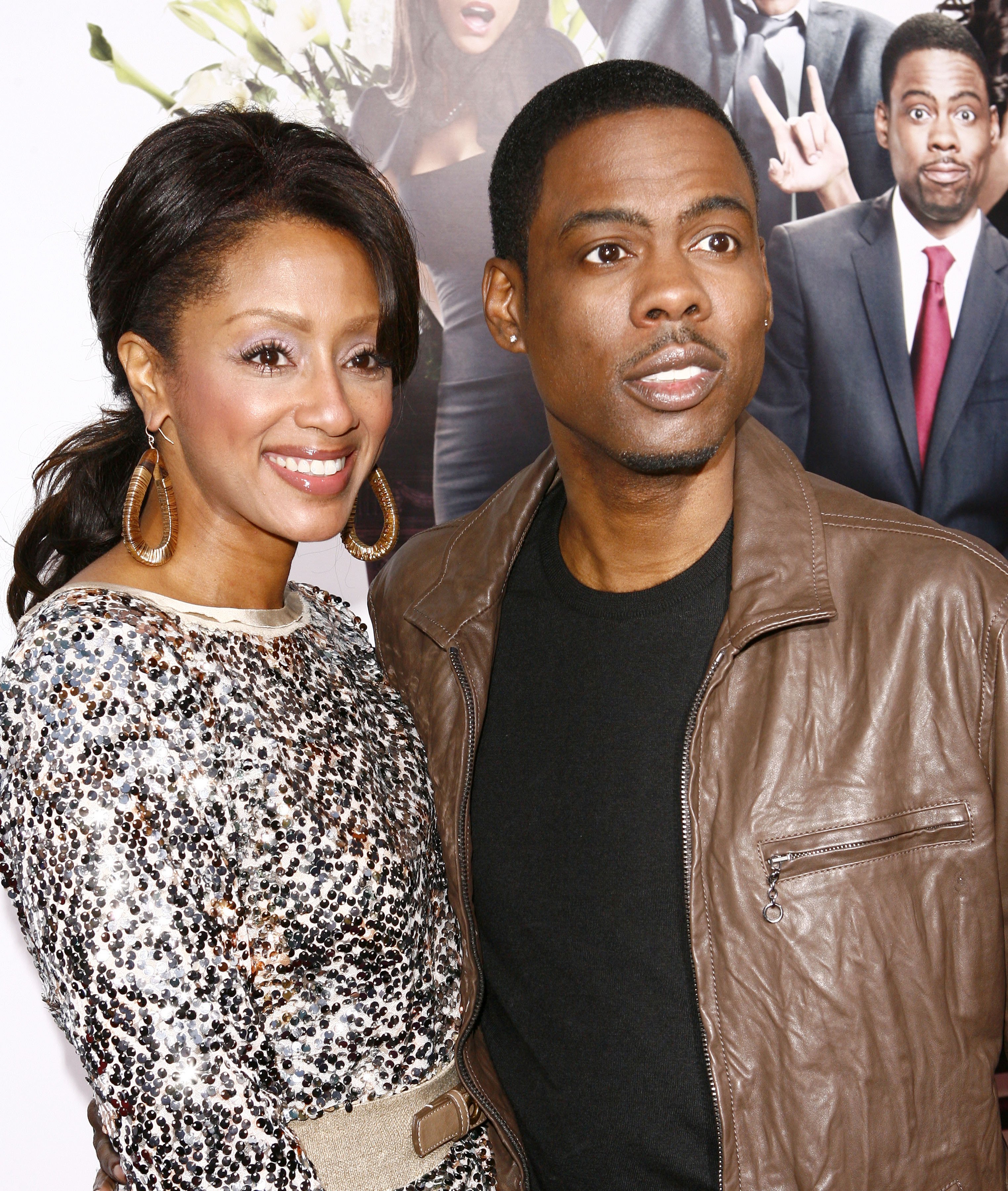 Malaak Compton and Chris Rock attend the Los Angeles Premiere of 'Death At A Funeral' at Pacific's Cinerama Dome on April 12, 2010 in Hollywood, California. | Source: Getty Images
WHAT HAPPENED TO MALAAK COMPTON-ROCK AFTER HER DIVORCE FROM CHRIS ROCK?
Malaak moved on after the divorce. She has dedicated herself to humanitarian work and advocacy, including participating in International Women's Day celebrations and serving on the board of the nonprofit Children's Defense Fund.
Despite their divorce, Malaak and Chris continue to care for their children. Chris and Malaak are devoted co-parents of Zahra and Lola, and both girls have grown into lovely young women.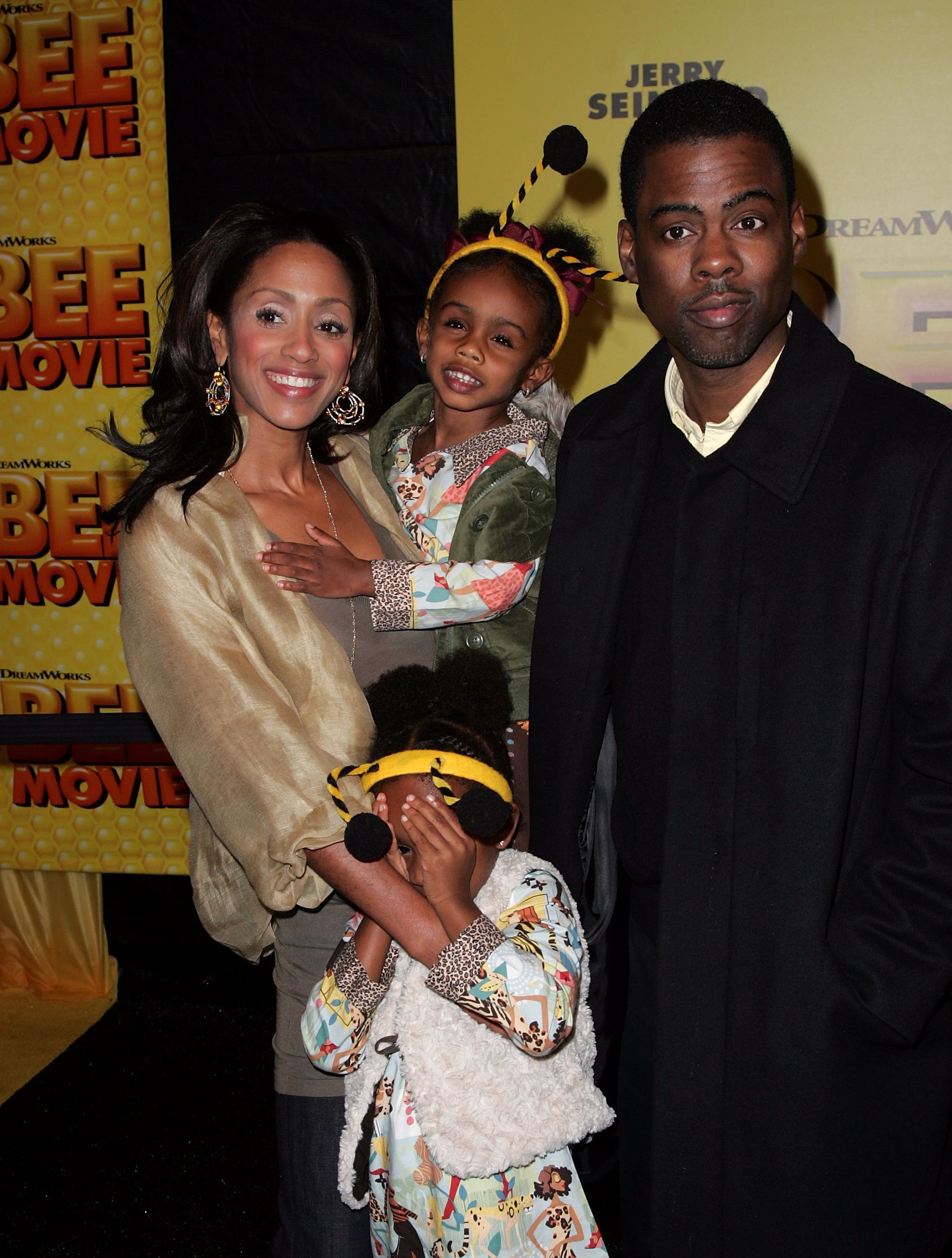 Malaak Compton-Rock, Chris Rock and children arrive at the premiere of the film Bee at Loews Lincoln Square on October 25, 2007 in New York City. | Source: Getty Images
Zahra is an accomplished rider who competes in national gymkhanas; as for Lola, she will soon be of college age and heading for a new life. Chris is a hands-on dad and revealed:
"All my friends assume I moved to town after my divorce, away from my daughters. When I say I bought a house around the corner, it blows their minds.
Along with working on his social causes and committing to co-parenting Zahra and Lola, Malaak seemed to have met a new guy based on his recent Twitter Pictures.
Although she never acknowledged the identity of her mystery man, the supposed couple have been to different places. In one of his messages, they went by boat to Croatia.
Malaak and her mystery boyfriend have also been seen together at social gatherings. Several Malaak fans were happy that she was well placed with a handsome man. "Here is love and happiness for life," one fan commented.
amomama