Women News
All About DJ Khaled's Wife Who Received Producer's 'Mother Award of the Century'
Nicole Tuck has proven herself to be a strong woman who can lead a household as a wife and mother while managing her husband's burgeoning career. Behind every successful man is a strong woman, and for hip hop star DJ Khaled, that's his partner of thirteen years, Nicole Tuck.
Tuck is a businesswoman who rose to prominence after being linked to famed rapper DJ Khaled and has since excelled in both her career and personal life. Notably, her most significant achievement to date is being a mother to her two beautiful children, whom she shares with Khaled.
In addition to her role as a mother, Tuck does a great job watching over her husband. In their personal life, she presents herself as an incredible wife and mother to her children.
Nicole Tuck attends the 5th Annual Diamond Ball to benefit the Clara Lionel Foundation at Cipriani Wall Street on September 12, 2019 in New York City. | Source: Getty Images
Nonetheless, she remains invested in her career, as Khaled's longtime manager. The hip-hop entertainer has greatly increased his music career due to his magnanimous contribution.
More recently, he has new success on the way, after announcing the production of his new single, featuring stars like Drake and Lil Baby. He also plans to prepare the deployment of "God Did", his next album.
These musical feats and more have set Khaled apart in his chosen career path, and his wife's contributions are clearly omnipresent. No wonder the DJ never passes up an opportunity to sing his praises.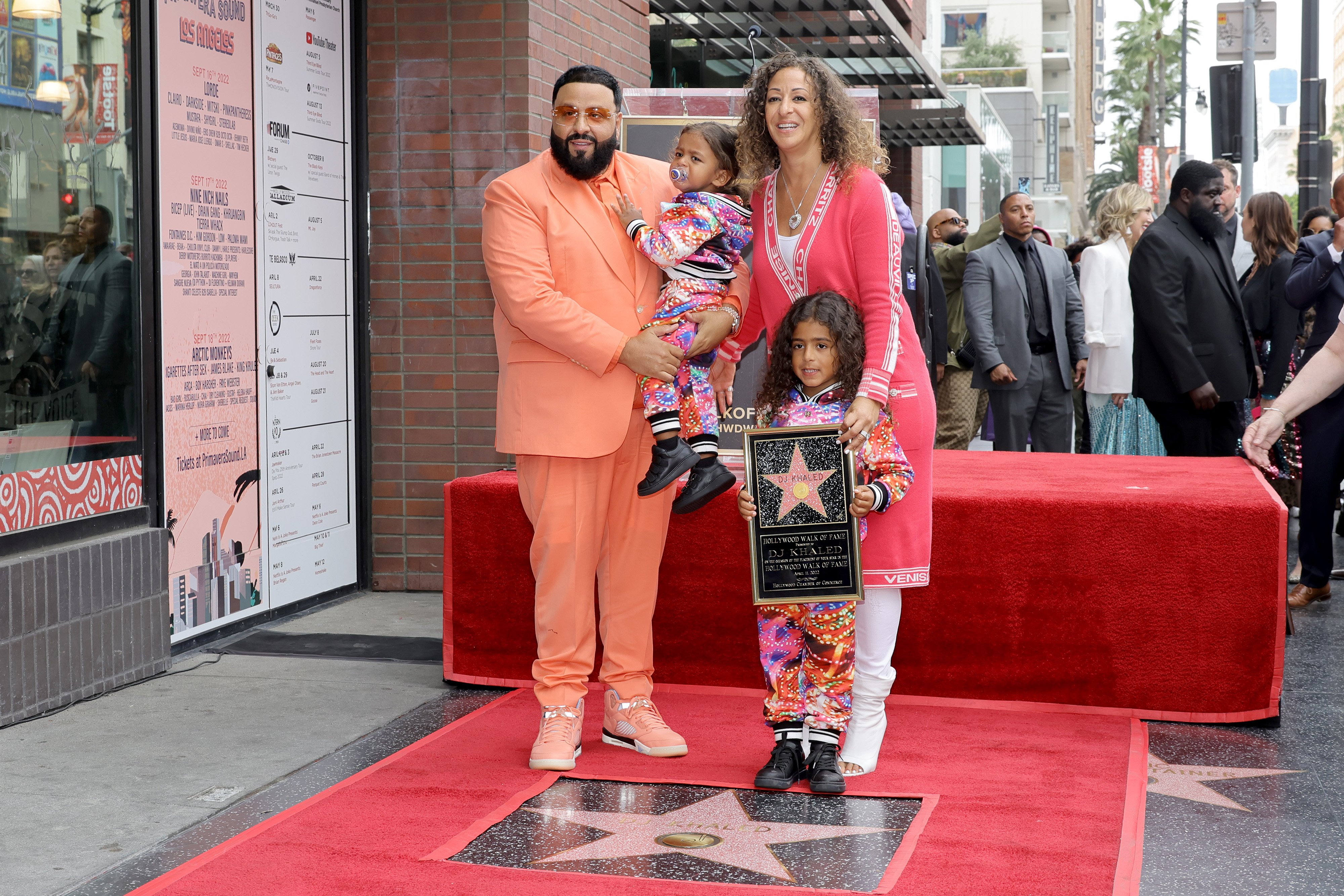 DJ Khaled, Aalam Khaled, Nicole Tuck and Asahd Tuck Khaled attend the Hollywood Walk of Fame Star Ceremony for DJ Khaled on April 11, 2022 in Hollywood, California. | Source: Getty Images
NICOLE TUCK HAS PALESTINIAN ROOTS
Nicole Tuck was born on December 7, 1975 in New Rochelle, New York, where she spent her childhood. She grew up with her parents, Elwood Tuck and Pauline Vitale, from whom she inherited her Palestinian and African-American descent.
Tuck had two siblings and grew up in a wealthy family that supported her every step of the way. According to her Linkedin page, she attended Marymount Manhattan College, where she graduated with a Bachelor of Fine Arts in 2003.
The businesswoman went on to earn a master's degree from Fordham University in 2005. Despite her unscandalous childhood and seemingly smooth educational journey, Tuck's life was not entirely devoid of tragedy.
In 2018, she lost her brother Johnathan Tuck, who was shot and killed while trying to buy marijuana. Johnathan's killer, Richard Jimenez, was arrested and sentenced to 20 years. Neither Tuck nor his parents attended the sentencing.
His parents opted out because the experience was too painful for them, while Khaled's wife refrained from attending as she was 8 months pregnant.
NICOLE TUCK IS A BUSINESSWOMAN AND MANAGER OF DJ KHALED
DJ Khaled's wife excelled in business, having ventured into entrepreneurship after graduation. She founded the clothing line called ABU Apparel, which her father inspired.
On her LinkedIn profile, the CEO explained the origin of her clothing line and business name, saying she chose the name after realizing that "ABU stands for 'cloth father'." For her, it was a reference to her father, who had always had a strong work ethic, a fantastic drive and a great sense of fashion.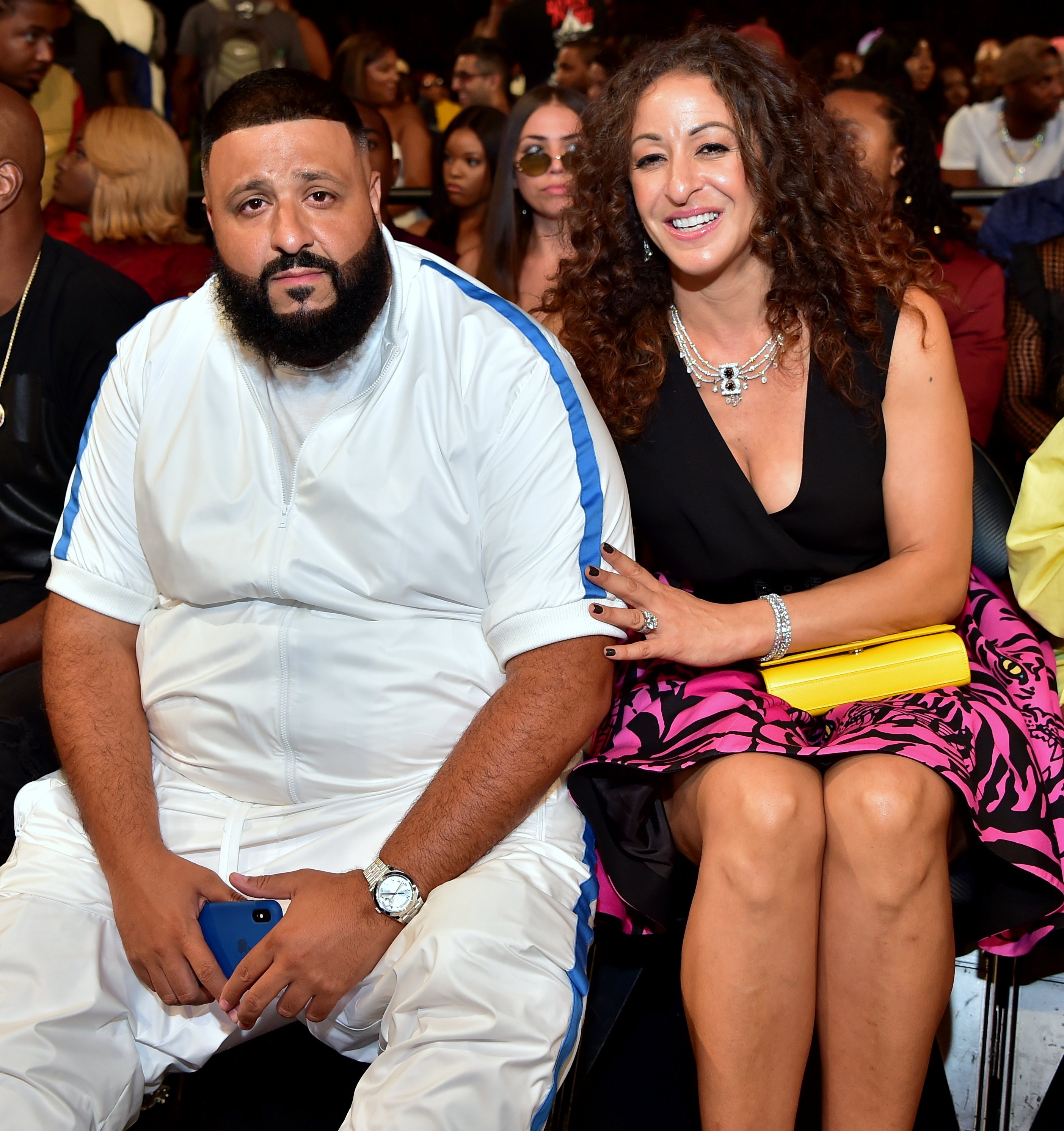 DJ Khaled and Nicole Tuck attend the 2018 BET Hip Hop Awards at The Fillmore Miami Beach on October 6, 2018 in Miami Beach, Florida. | Source: Getty Images
Although she is married to a famous singer, Tuck tries hard to stay away from her husband's fame, only making occasional appearances as her plus one on the red carpets. However, she remains committed to the business side of Khaled's career.
Notably, Tuck has been her husband's unofficial musical director for almost as long as they've known each other. Her impressive teaching expertise has helped her run her music empire seamlessly.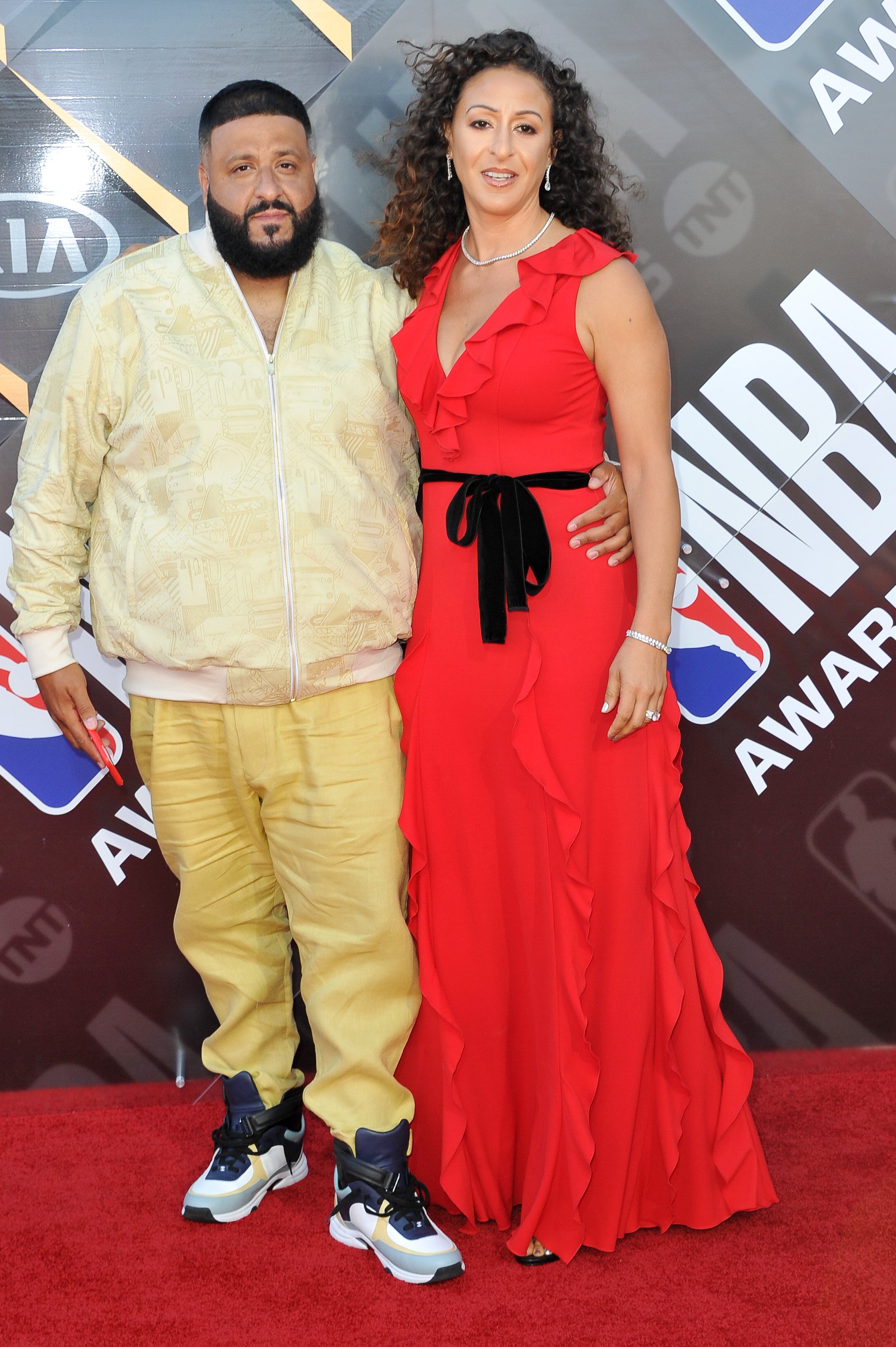 DJ Khaled and Nicole Tuck attend the 2018 NBA Awards at Barker Hangar on June 25, 2018 in Santa Monica, California. | Source: Getty Images
NICOLE TUCK IS THE WIFE AND QUEEN OF DJ KHALED
DJ Khaled and Nicole Tuck have weathered many storms throughout their decade-plus relationship. However, despite their long-lasting relationship, the duo only got engaged after the birth of their first son, Asahd Khaled.
Reports show that he and Tuck got married in a secret ceremony soon after. However, details about said marriage remain scarce. They have since enjoyed marital bliss as a beautiful family of four.
Notably, Tuck and Khaled nearly never made it down the aisle. Nonetheless, during the rapper's MTV appearance in 2013, he proposed to singer Nicki Minaj on live television.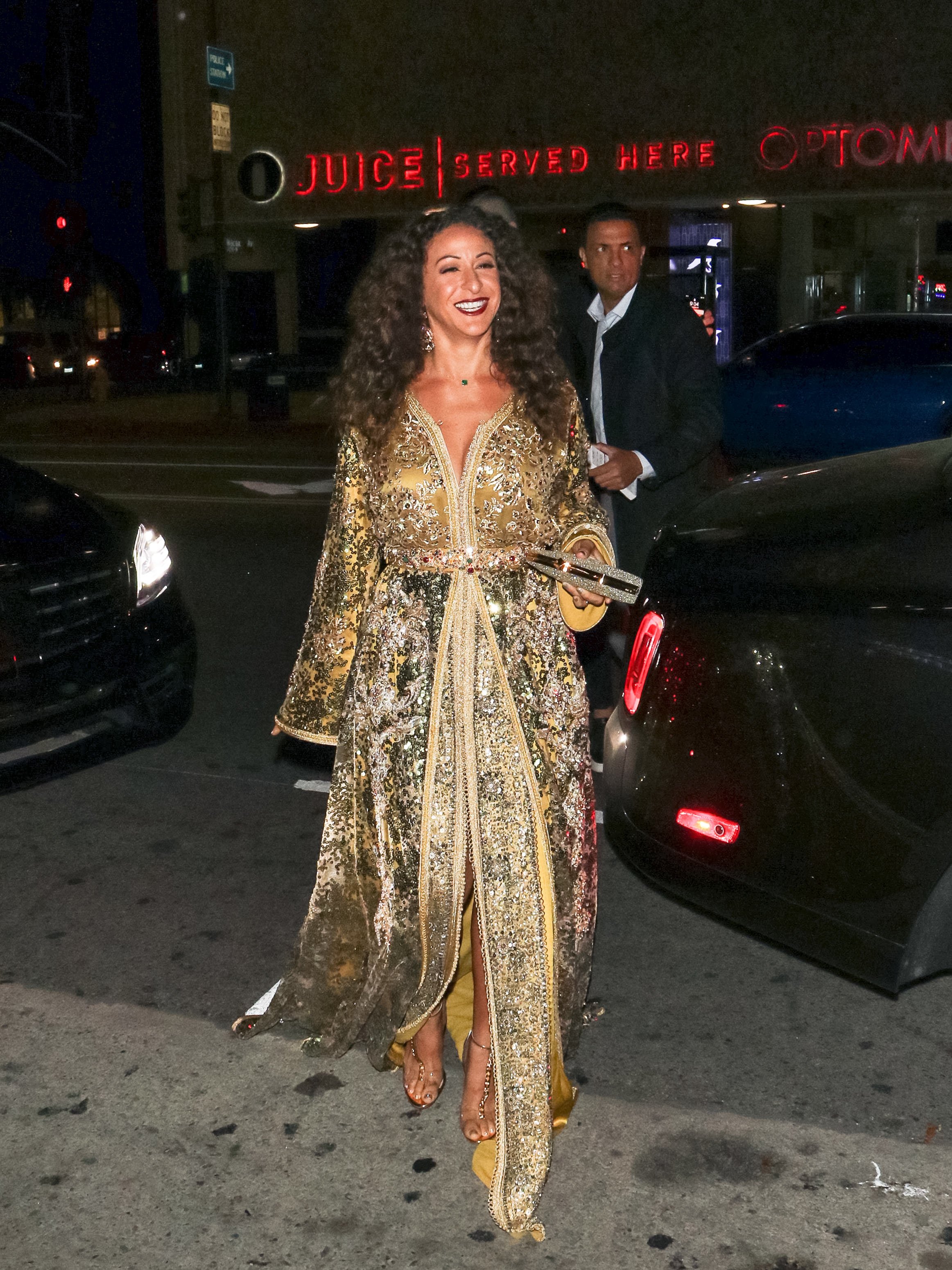 Nicole Tuck is seen on March 26, 2019 in Los Angeles, California. | Source: Getty Images
The proposal raised dust at the time because Khaled appeared to be abandoning his longtime partner by openly proposing to Minaj. However, it all turned out to be a prank, as the star later clarified in a statement backed by the singer.
True to his words, Khaled remained devoted to his wife for years, with their relationship rarely encountering scandal. In fact, the music mogul has openly declared his love for Tuck, even calling her a queen. He once wrote on Instagram:
"Happy Mother's Day to the greatest boss in the game, my queen and the mother of our greatest blessing!"
The happy couple, who are in their 40s, haven't ruled out the possibility of having a third child. However, they had no intention of forcing the process, choosing instead to prioritize Tuck's well-being.
Khaled appreciates his wife's sacrifice as a mother and constantly praises her for it. For him, all mothers and wives were beautiful and special queens. This informed his ever-growing love for the mother of his children. The star once divulged:
"And when I look at her, I fall in love. What's exciting about our relationship is that it's never a dull moment. She also keeps me grounded, and when we're on the same wavelength, it's fireworks."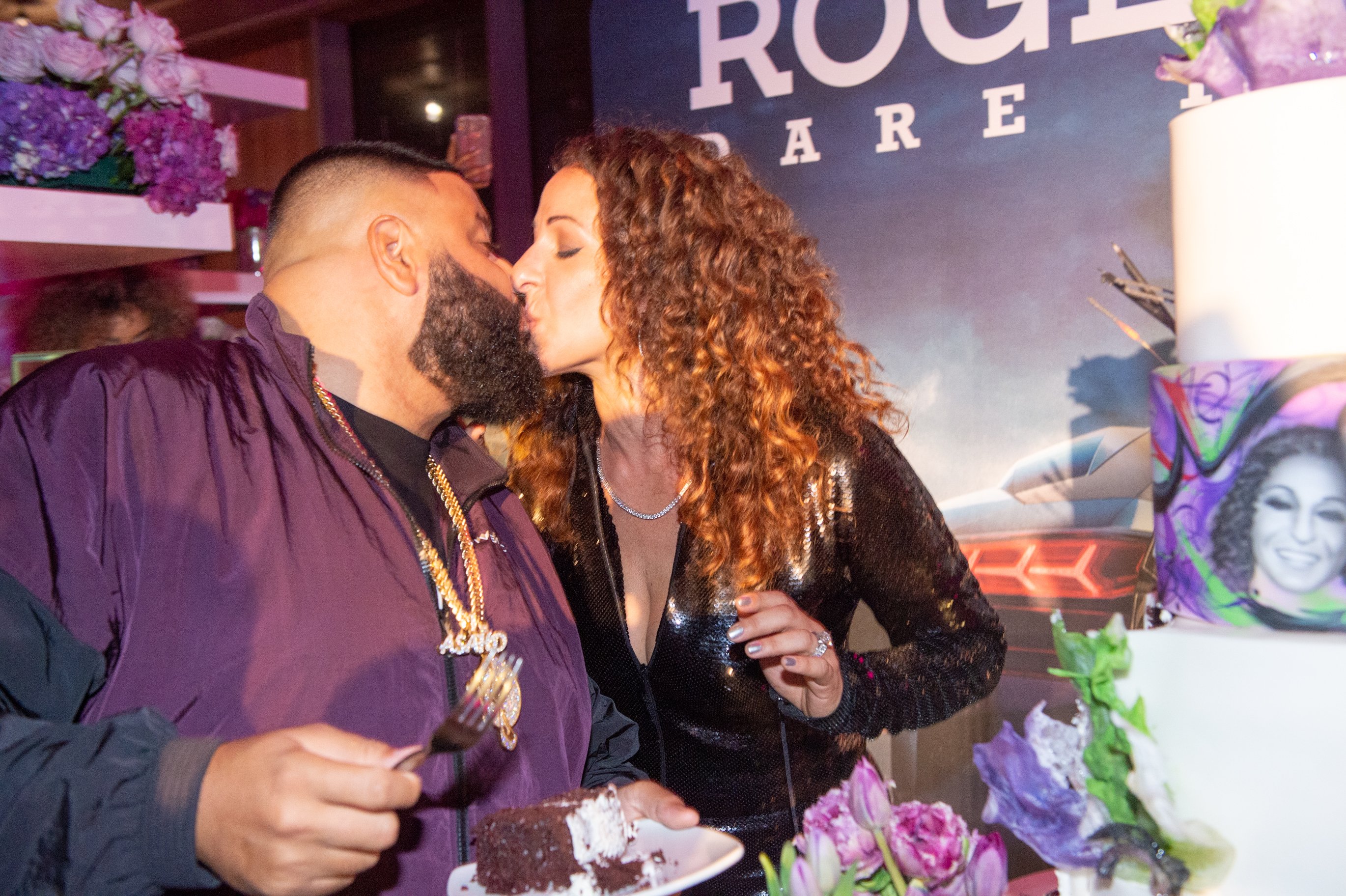 Nicole Tuck and DJ Khaled attend Nicole and DJ Khaled's Birthday Celebration with Haute Living and Roger Dubuis at Perez Art Museum Miami on December 9, 2018 in Miami, Florida. | Source: Getty Images
NICOLE TUCK AND DJ KHALID HAVE TWO SONS
Nicole Tuck and DJ Khaled share two sons, Asahd and Aalam. They welcomed their first child in 2016, with the excited dad documenting the birth on Snapchat in a viral video.
Three years after becoming first-time parents, the couple welcomed their second child, Aalam Khaled, born in January 2020. Their eldest son, now six, is already following in his famous parents' footsteps, with more 1.5 million followers on Instagram.
As a mother, Tuck tries to balance it all out, making sure her children lead normal lives amid their childhood fame as the children of celebrities, her career, and their personal lives. She's so good at being the ideal mother that Khaled designed a special accolade just for her. He revealed:
"I [recently] I bought flowers and gave her an award, "Mother of the Century Award". You sit down and realize they are doing a lot. it lasts about three days and she does it every day. So when you see those things, you appreciate it on another level because it's non-stop work when you have a kid and everyone plays their part in a certain way.
DJ Khaled certainly appreciates his wife and does not hide it. From her social media posts to her admission in public interviews, the music mogul holds nothing back when it comes to praising her and appreciating her contributions to her life.
Having won the heart of one of the most renowned figures in the music industry, Nicole Tuck is undoubtedly a lucky woman!
amomama