Women News
Birth mother can't visit dying son to say goodbye – he dies hours later due to his adoptive mother's cruelty
Each biological mother shares a bond with her child; in the case of Laura Corkill, the system did not recognize this. Unfortunately, due to the restrictions placed on her, she was unable to see her son before his untimely death resulting from the cruelty of an adoptive parent. But why?
Laura Corkill from Whitehaven, Cumbria, became a mother to her son, Leiland-James Michael Corkill, in 2019. It wasn't her first time as a parent, but it led to the most traumatic experience.
Corkill, who has already had two older children abducted, fought tooth and nail to have her third child in her care, but it proved futile. Social Security succeeded in alienating mother and child, but the consequence was the untimely death of baby Leiland-James.
It's the story of a mother who felt betrayed by the system that was supposed to protect her baby; a mother who felt neglected because of her story – a story over which she had very little control.
Additionally, this article calls on Social Security workers to step up their research into adoptive parents and the assessment of biological mothers, who should never be defined by their past struggles, especially when there is evidence of improvement.
LAURA CORKILL WAS AN ABUSED WOMAN
Corkill was no new to motherhood. She already had two children before her third pregnancy, but motherhood did not turn out as favorable as she had expected. She suffered at the hands of a loveless partner who physically and emotionally abused her.
Corkill was still in and out of hospital from the effects of the abuse – she also had miscarriages. Eventually, when Corkill worked up the courage to ask for help, her children were also taken away. It took time to accept such a reality; she even had a nervous breakdown. She says:
"What they didn't realize was that maybe I was the victim, but I was also the protector of my older children."
But Corkill's world shone with hope when she became pregnant with her third baby, Leiland-James. It was going to be a fresh start, or so she thought.
LAURA CORKILL WAS READY TO WELCOME HER SON
Falling pregnant with her third baby has led the heartbroken mother to a happy place. She became obsessed with becoming the best parent of her third child and never wanted to be scarred by her past issues. In his words:
"I wanted to do everything possible, to make sure social services didn't get their hands on this one. I was on cloud nine. I didn't hear anything from social services until I was 22 weeks old. "
Children's Services needed to make sure she was ready, so they sent a social worker to monitor Corkill's improvement. According to Corkill, the first social worker was impressed with her progress; she meticulously checked out the house and the condition of the future mother and was certain that she had come a long way.
Her conversation with the social worker sparked a strong sense of hope and Corkill was better prepared to welcome her baby home once he was born. She bought a bed and designed a cute nursery, but that never happened.
A second social worker was employed to assess the expectant mother, and Corkill completed several parenting assessment courses. Although she passed her tests, social services were determined to remove her son after he was born. According to their confirmation, she was not well placed to provide all the support and care that her child would need.
BIRTH AND DEPARTURE OF LEILAND
While recounting the first hours after giving birth, Corkill confessed that she was in awe of the newborn. He was born after an emergency caesarean section and arrived just in time for December vacation. According to her:
"I remember his big bright eyes. I was happy, full of joy. I couldn't wait to bring my baby home."
Sadly, her joy was short-lived when she realized the newborn had been taken away by social workers forty-eight hours after birth at West Cumberland Hospital.
Corkill's world has collapsed. It was devastating to accept defeat; that her son would not come home. Yet she fought to redeem the possibilities.
Corkill confronted the social worker who took the baby away from her, but was met with a disappointing conclusion; she was told that the documents had been sent to her lawyer, but she claimed that was not true.
They alleged documents were sent to Leiland-James' birth mother, but she denied it. Corkill maintained that their claims were false.
Although it's unclear which side is the truth, Corkill's story seems to possess some authenticity, as she struggled to get her child back and was fiercely opposed by the system.
According to some members of the Women Out West team, an organization that supported Corkill, Leiland-James' departure was sudden and unexpected. They confirmed Corkill's claims that social workers did not contact her, adding that they were not listened to when they tried to intervene.
MOTHER AND CHILD ARE TORN
Despite pleas and confrontation, Leiland-James remained estranged from her mother. Instead, he was kept in the care of his adoptive parents. Corkill was grateful to her son's caregiver, but she "still expected him to come home." They scheduled a weekly routine at a council-run contact center to help mother and child connect.
In the end, it increased the joy in her heart, as she held him and played with him during visits. Corkill tried to extend their time but was refused. In his words:
"Contact meant the world to me. I even asked them to extend it to about two hours. They wouldn't. I didn't trust them [the social workers]but I was willing to cooperate in getting Leiland back."
THE MOST BRUTAL SEPARATION
The bond between mother and child was perfect, but Corkill persisted in asking for his son's return. However, Cumbria County Council had other plans; they registered him for adoption. Corkill was devastated when she found out. Although the Council claimed to have informed her, she mentioned that everything was false.
Despite the heartbreaking news, Leiland-James' mother wanted to meet her adoptive parents, Laura and Scott Castle, before the official adoption. But she explained that social workers made it impossible following their apology truck.
The Council confirmed their innocence, insisting that they wanted to arrange a meeting but needed the parties involved to be emotionally prepared. However, Corkill didn't buy the explanation. "I thought there was something seriously wrong. I automatically thought, 'He's being abused,'" she said.
A woman carrying her adorable baby. | Source: Pexel
LOSING LEILAND-JAMES TO THE NON-BINDING CLAWS OF DEATH
In January 2021, Leiland-James, placed in provisional adoption with Laura Castle, was hospitalized. His adoptive mother called emergency services, revealing that he was unresponsive.
Castle insisted the child hit his head after falling off a sofa. Although Corkill was informed that her son had been hospitalized, they did not reveal the location. It wasn't until twenty-four hours later that the birth mother was told her child had been transferred to Alder Hey Children's Hospital in Liverpool.
Corkill waited for a supposedly arranged taxi sent by the Council, but it never came. Luckily, her friends at Women Out West arranged transportation.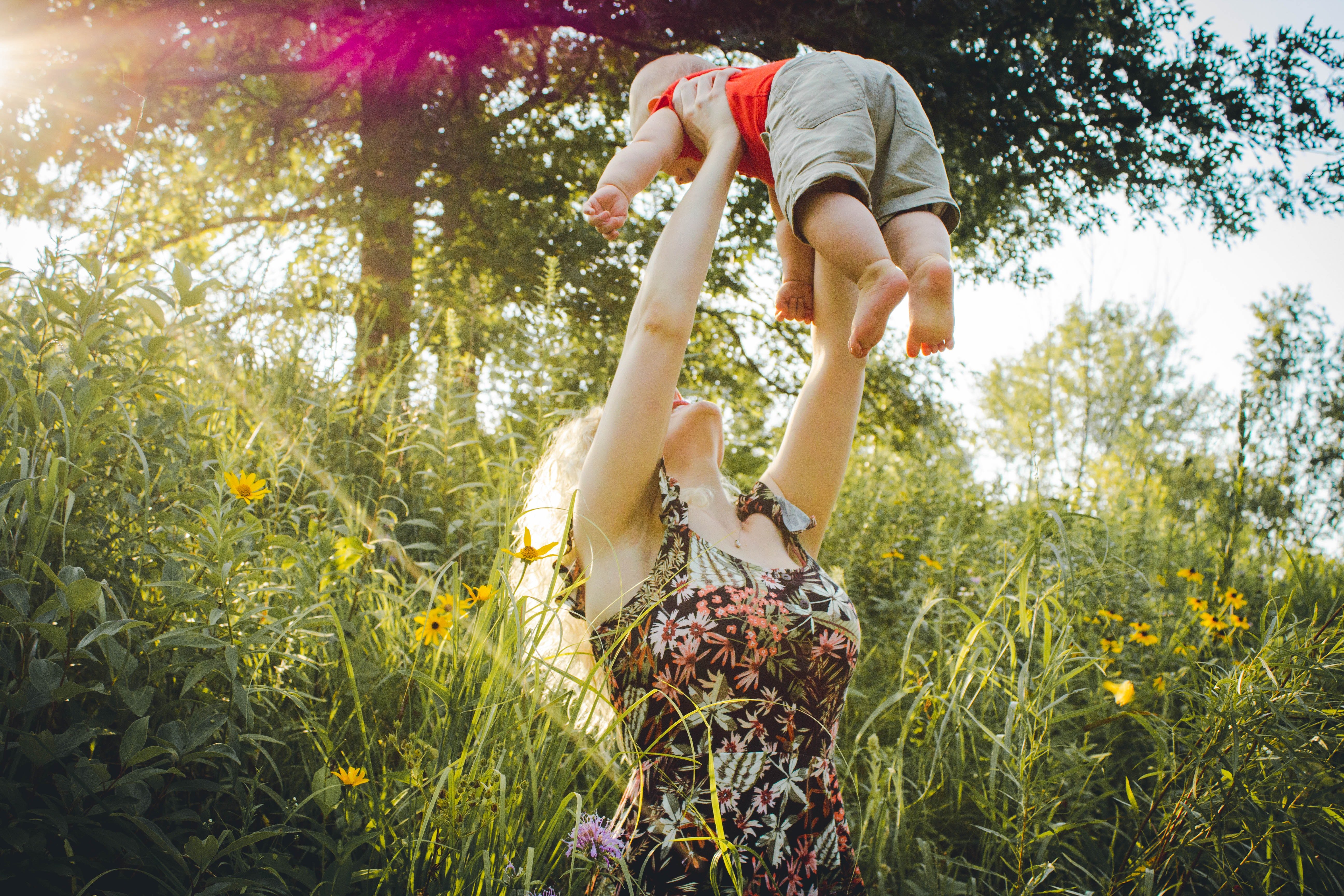 A mother lifting her baby. | Source: Pexel
When Corkill arrived at the hospital, her son was already dead; yet, she was denied any contact with him. Nonetheless, Corkill's maternal instincts knew that Leiland-James' death was no accident. According to her:
"I said whoever had it had killed him. The surgeon told me 'we had suspicions about it and the investigation was opened as soon as Leiland-James entered the hospital' .
Following investigations, Castle was believed to be physically and emotionally abusive. Text messages between her and her husband showed the couple calling Leiland-James insulting names.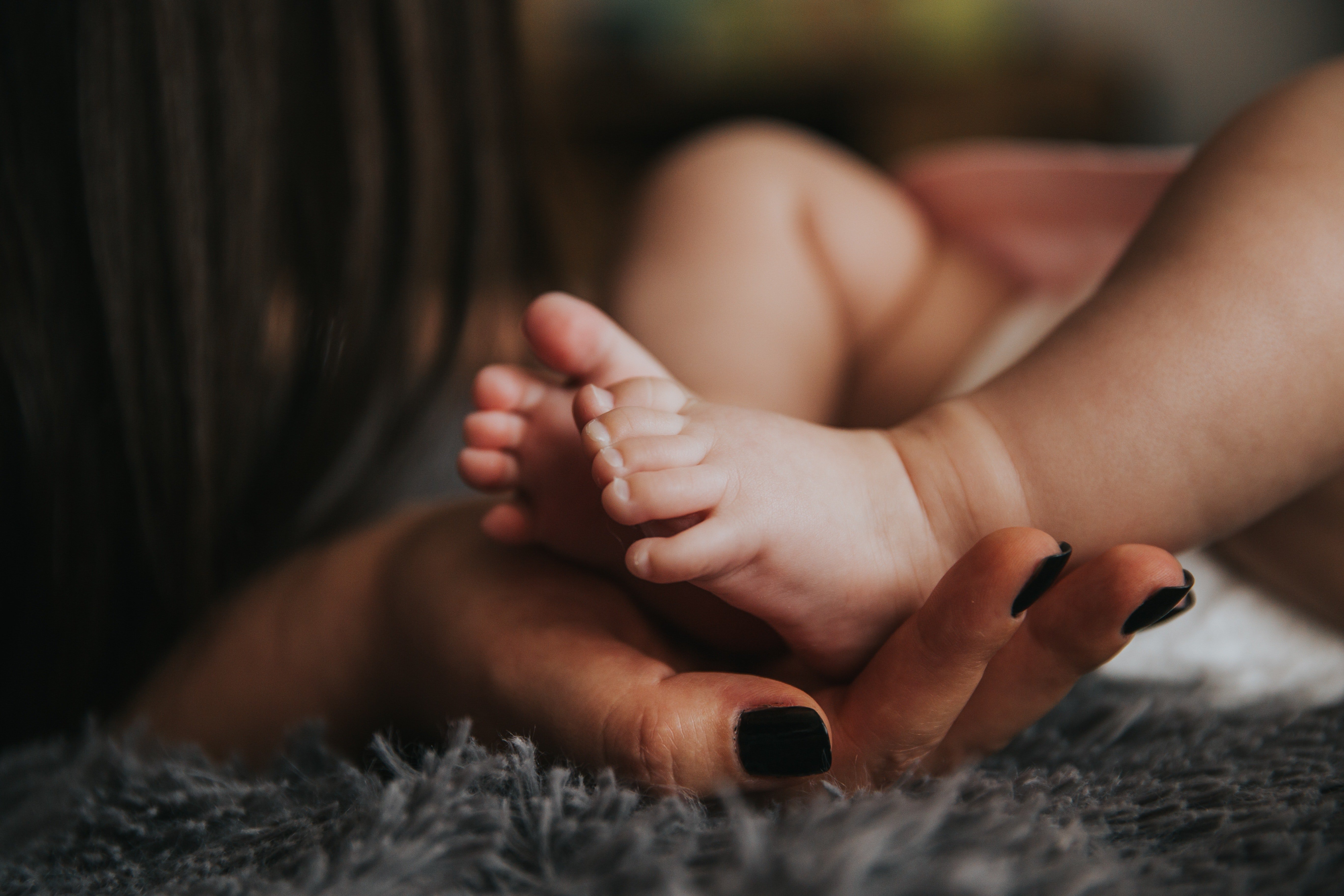 A mother holding her baby's feet. | Source: Pexel
The Council alleged that an examination of the foster child had taken place and intended to deny Castle's adoption application. However, when Castle got wind of it, she revealed her extended family had fallen in love with the adorable toddler and he wasn't going anywhere.
In May, Castle was sentenced to eighteen years in prison, while her husband was acquitted of allowing the toddler's death.
Corkill blames both the murderer and the system. She called Castle a "sadistic freak" and added, "Why did they put him there? Why did it take them so long to figure it out? They should have canceled the adoption order.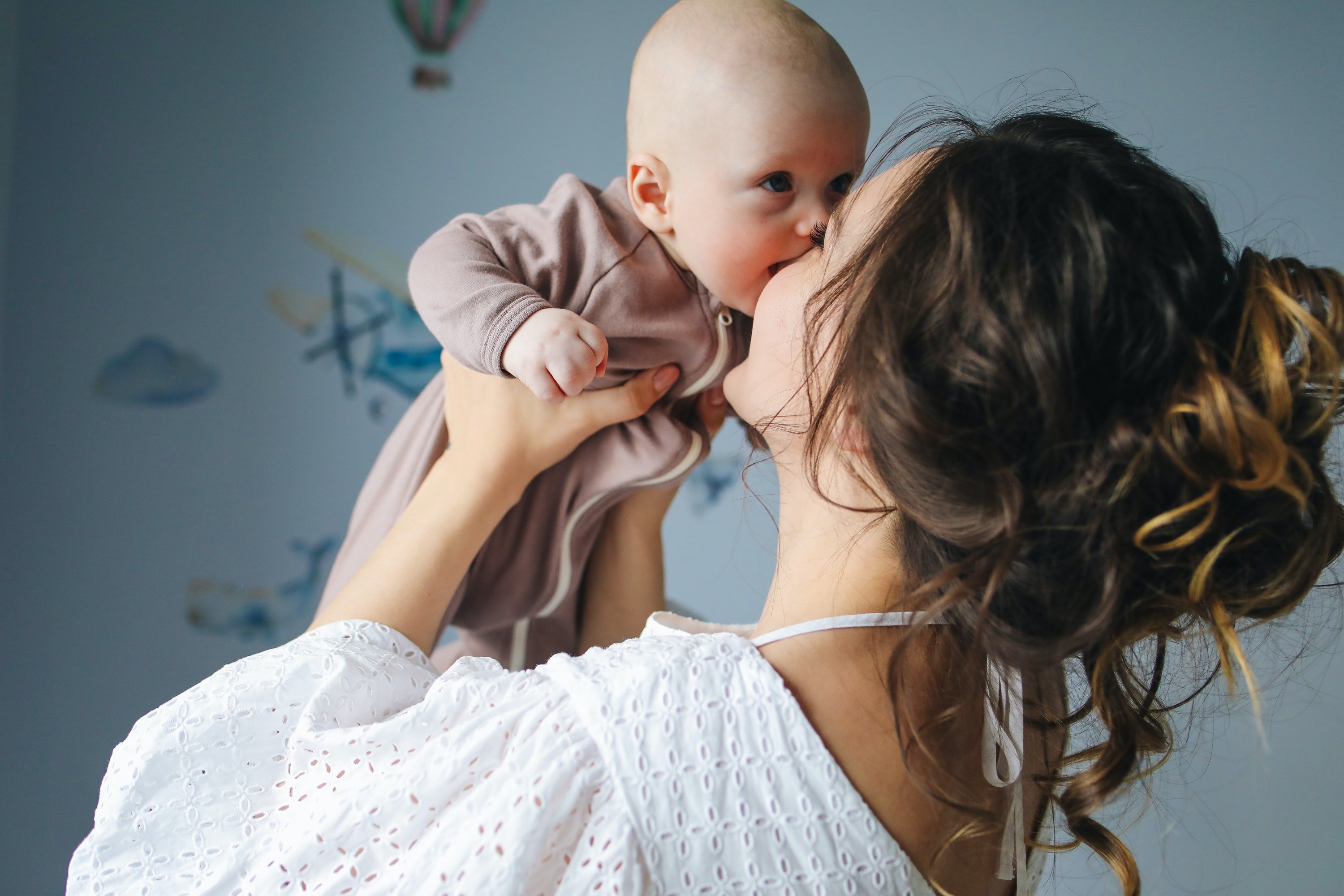 A mother kissing her cute baby. | Source: Pexel
Corkill accused the Council of trying to control his life. According to her, they wanted the baby cremated and wrote her eulogy. However, she stood firm and refused to be defeated.
Leiland-James was buried near Corkill's house and she wrote her eulogy. "They tried to control me 100%, but it didn't work. They tried to make me forget I was a mother, but no one can take that away from me," she said.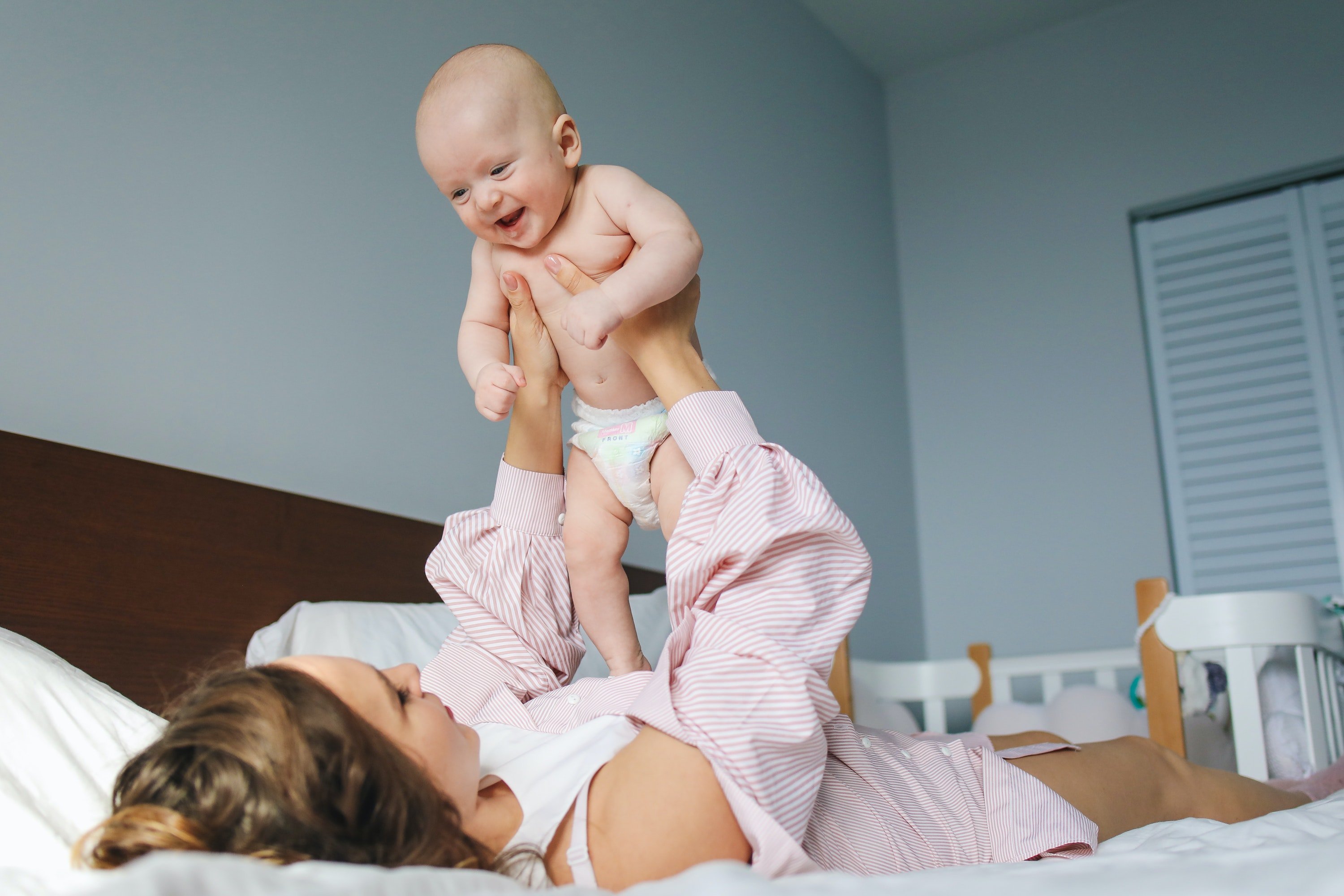 A mother lying on a bed carrying her baby. | Source: Pexel
Undoubtedly, Corkill's past influenced his future in two ways. She was determined to protect her loved ones after the absence of her older children. But unfortunately, social services deemed that she was incapable.
Consequently, their conclusion led to a fatal ending, far worse than they feared would have happened to the toddler had he been with his biological mother.
This story proves that being a mother involves patience, love and sensitivity. While social services are designed to meet the needs of helpless children, they must be prepared to act quickly, sensibly and with empathy.
amomama