Women News
Dane Cook's Brother Hijacked Millions – Has the actor got his money back yet?
Comedy star Dane Cook has discovered his brother stole millions of dollars from him for years. During an interview with YMH Clips, Dane opened up about how he found out if he ever got the money back and what happened to his brother.
In 2003, Dane debuted with his comedy album "Harmful If Swallowed," which reached No. 2 on the Billboard Comedy Album chart. Following the success of his debut album, he released four more albums which reached number one status and released two more albums over the next seven years.
After the resounding success of his comedy albums, Dane asked his half-brother, Darryl McCauley, to help him manage his finances, but things took a turn for the worse when Dane sent his brother to prison in 2010.
Dane Cook and Kelsi Taylor arriving on the set of "Jimmy Kimmel Live" in California on February 14, 2019 | Source: Getty Images
HOW DANE COOK FIND OUT HIS BROTHER STOLE HIM?
Despite having different fathers, Darryl was Dane's best friend. In his interview with YMH Clips, Dane shared that his brother worked as a correctional officer before asking Darryl to quit his job and work at his brother's business.
In Darryl's role as business manager, he had a monthly salary of around $12,500, including selling merchandise at events and managing Dane's email and website.
His business title was about to change when Dane announced he was buying a house in California. For legal reasons, he could not reside in one state and operate his business in another. Dane's business was run in Boston, Massachusetts.
Darryl didn't take the news well and was reluctant to hand over any paperwork to Dane's new business manager in California, who thought Darryl's behavior was offbeat. Dane sensed something was wrong.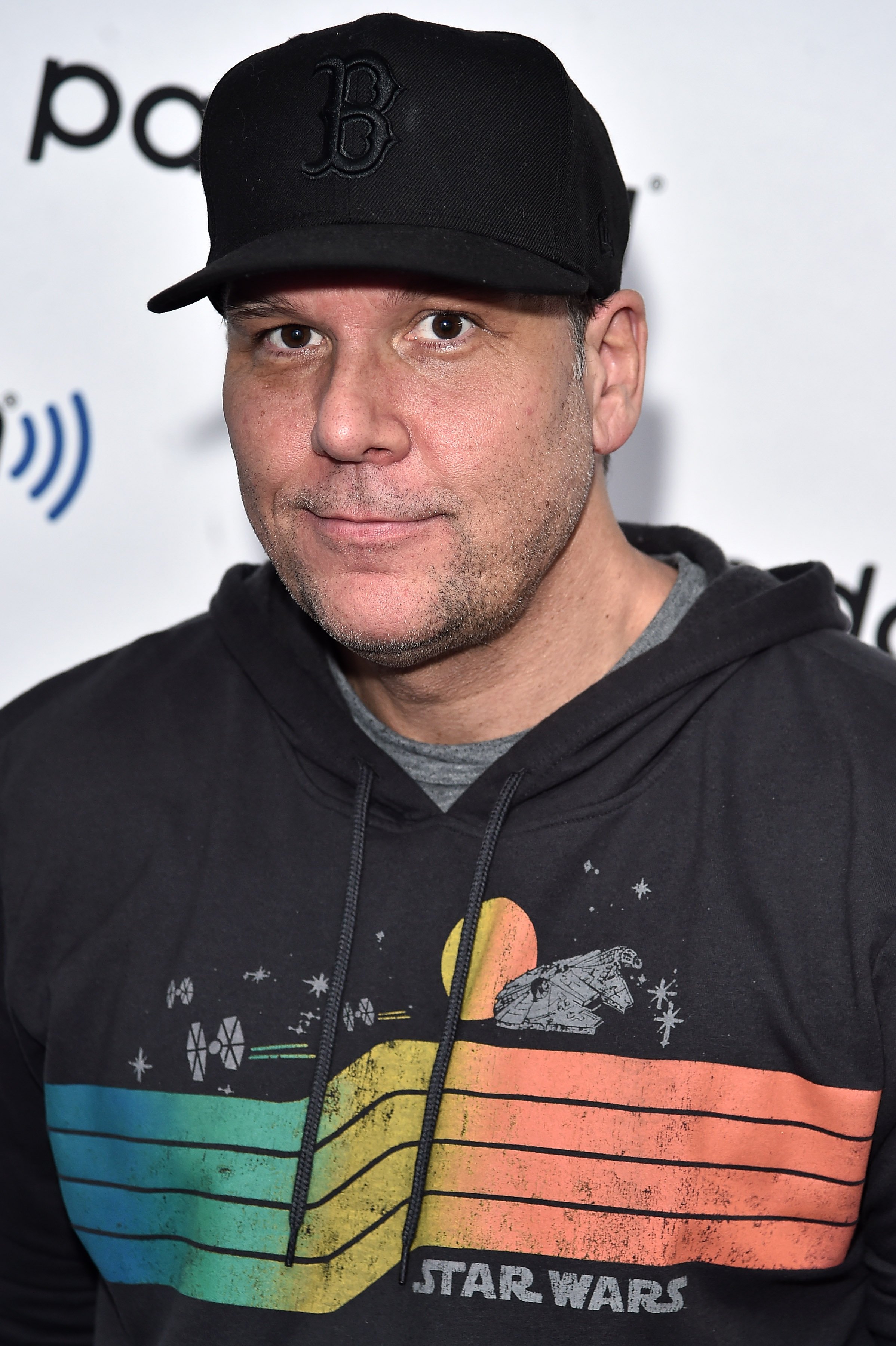 Dane Cook at SiriusXM Studios in New York on October 7, 2019 | Source: Getty Images
Dane said he woke up in the middle of the night, turned to his girlfriend and said, "I think my brother stole all my money!" The next day he went to Bank of America on the corner of Crescent Heights in Santa Monica.
After help from the bank manager, Dane discovered that there was nothing in his business account. He called the Massachusetts Attorney General's office and reported that his brother stole it and probably stole from the state as well.
The last time Dane and Darryl communicated before Dane realized his brother was stealing from him was a letter he wrote to Darryl, assuring him that everything would be fine. Darryl ended his answer with "towards the future".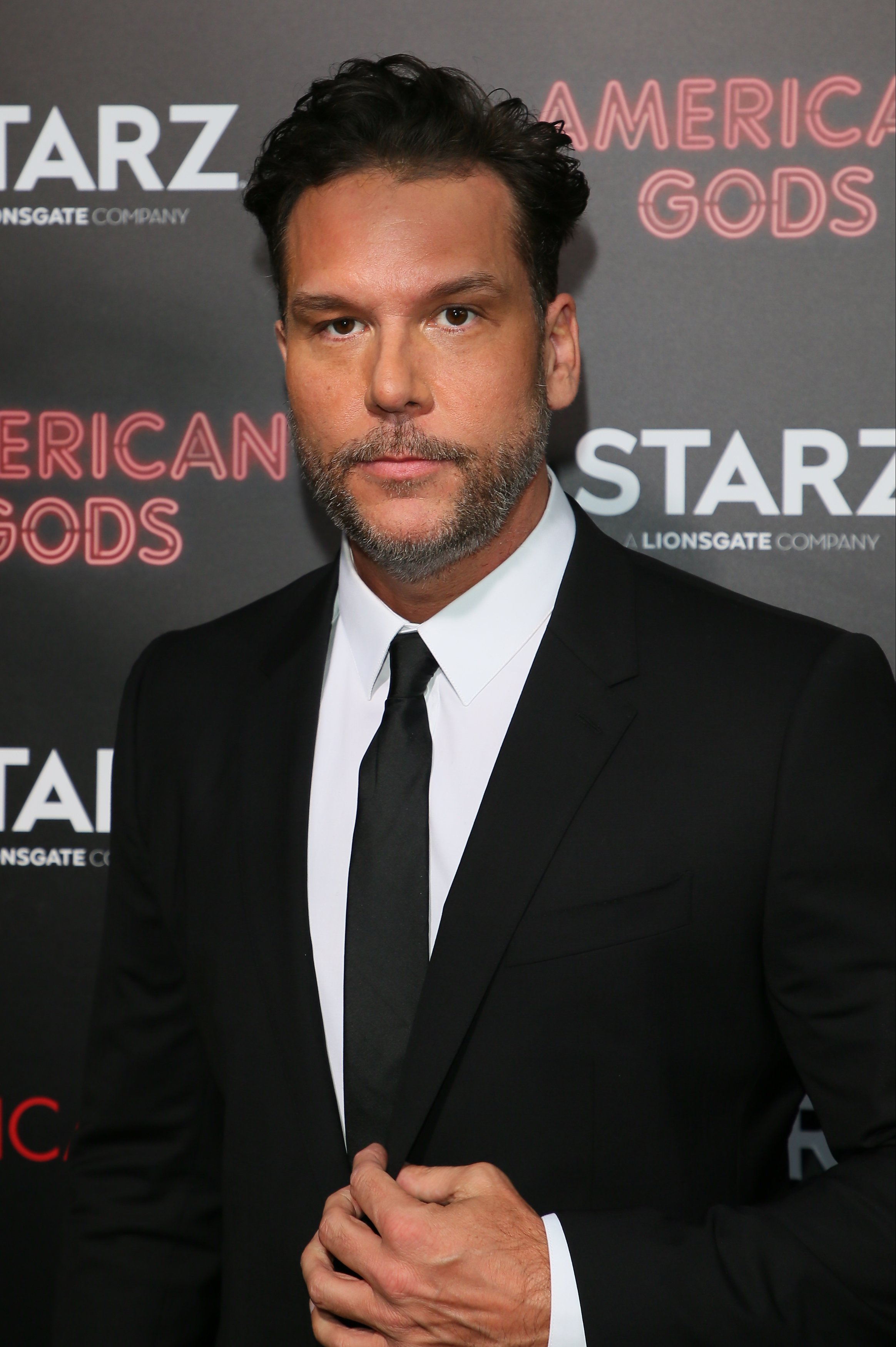 Dane Cook at Starz's "American Gods" Premiere in California on April 20, 2017 | Source: Getty Images
DANE COOK'S BROTHER STOLE MILLIONS OF DOLLARS FROM HIM
Dane initially couldn't access his accounts at Bank of America – his brother had given him fake account credentials. In the past, Dane had never checked his accounts; he trusted his brother and felt it was unnecessary.
It turns out that Darryl has embezzled millions of dollars over the years from Dane. He would forge checks and transfer money without Dane's knowledge or consent. On one occasion, he wrote himself a check for $3 million in Dane's account.
The judge who handed down Darryl's sentence said his actions were motivated by law. Thus, Darryl pleaded guilty to twenty-seven counts of theft over two hundred and fifty dollars and three counts of forgery, embezzlement and other counts.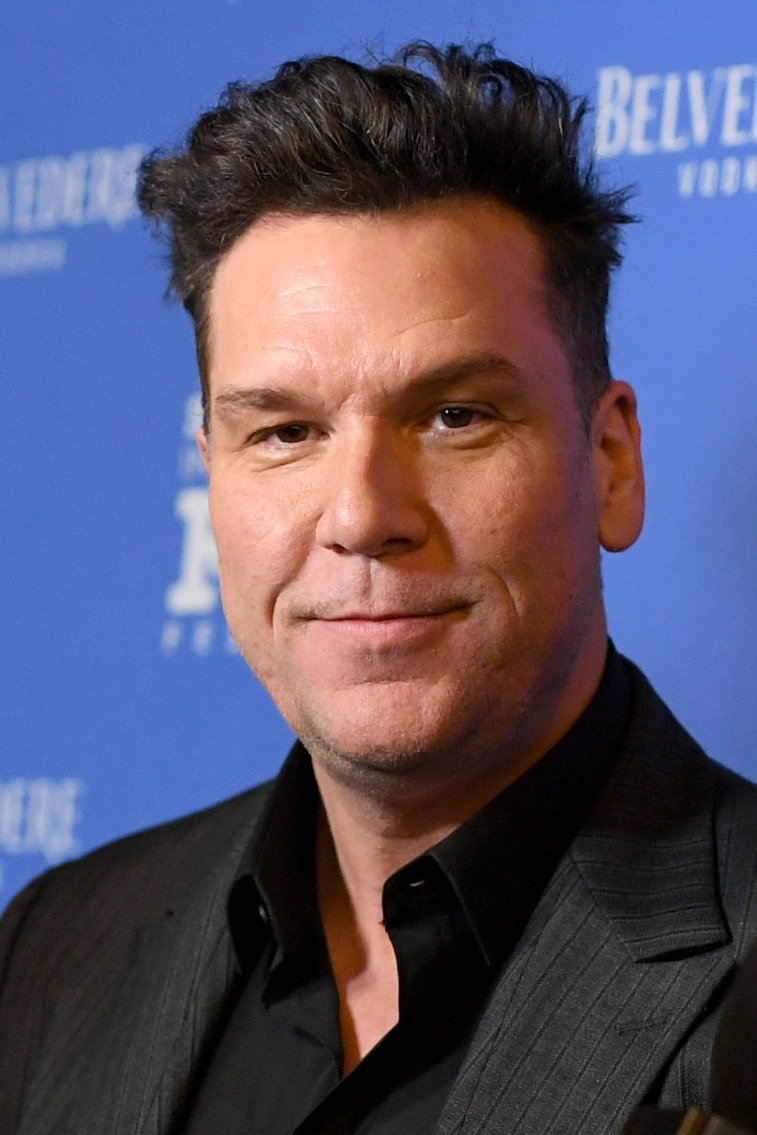 Dane Cook at the 34th Santa Barbara International Film Festival in California on February 7, 2019 | Source: Getty Images
His wife, Erika, not only knew about her husband's illegal activities, but also participated in them; the two had purchased properties using the stolen money. She also faced criminal charges, including theft and possession of stolen goods. Present on the day of his brother's sentencing, Dane felt like he was in a movie; he struggled to believe it was all true. He said:
"Seeing him and looking at him that day in the courtroom was surreal because he looked like a shark, he just had dead eyes, nothing. Nothing, no emotion. I didn't look at someone I knew, I looked at a stranger.
HAS DANE COOK'S BROTHER EVER REIMBURSED HIM?
Darryl was sentenced to five to six years in prison and another ten years of probation after his release. The court ordered him and his wife to pay Dane twelve million dollars. Erika was sentenced to two and a half to three years in prison with thirteen years probation.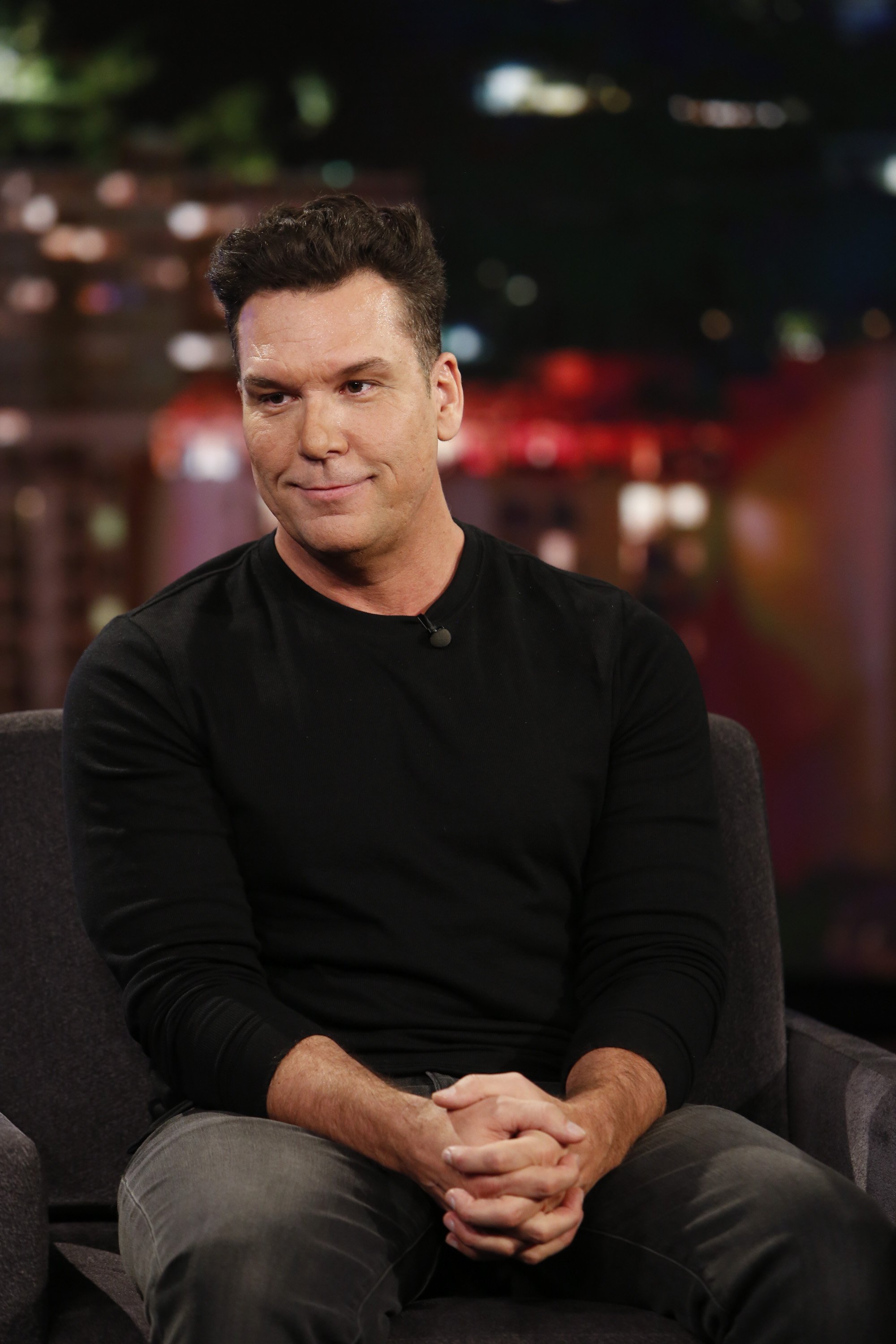 Dane Cook during an interview on "Jimmy Kimmel Live" in New York on February 14, 2019 | Source: Getty Images
About a year and a half later, police found approximately eight hundred thousand dollars hidden in a wall by Darryl, which was returned to Dane. His brother hadn't paid his taxes for years and Dane had to pay even more tax penalties.
He said he had to pay the penalties for his brother's actions if he wanted his money back:
"Once they convicted him, the IRS actually sent me a check like, 'Okay, yeah, now it's okay, you're right, that was his responsibility.'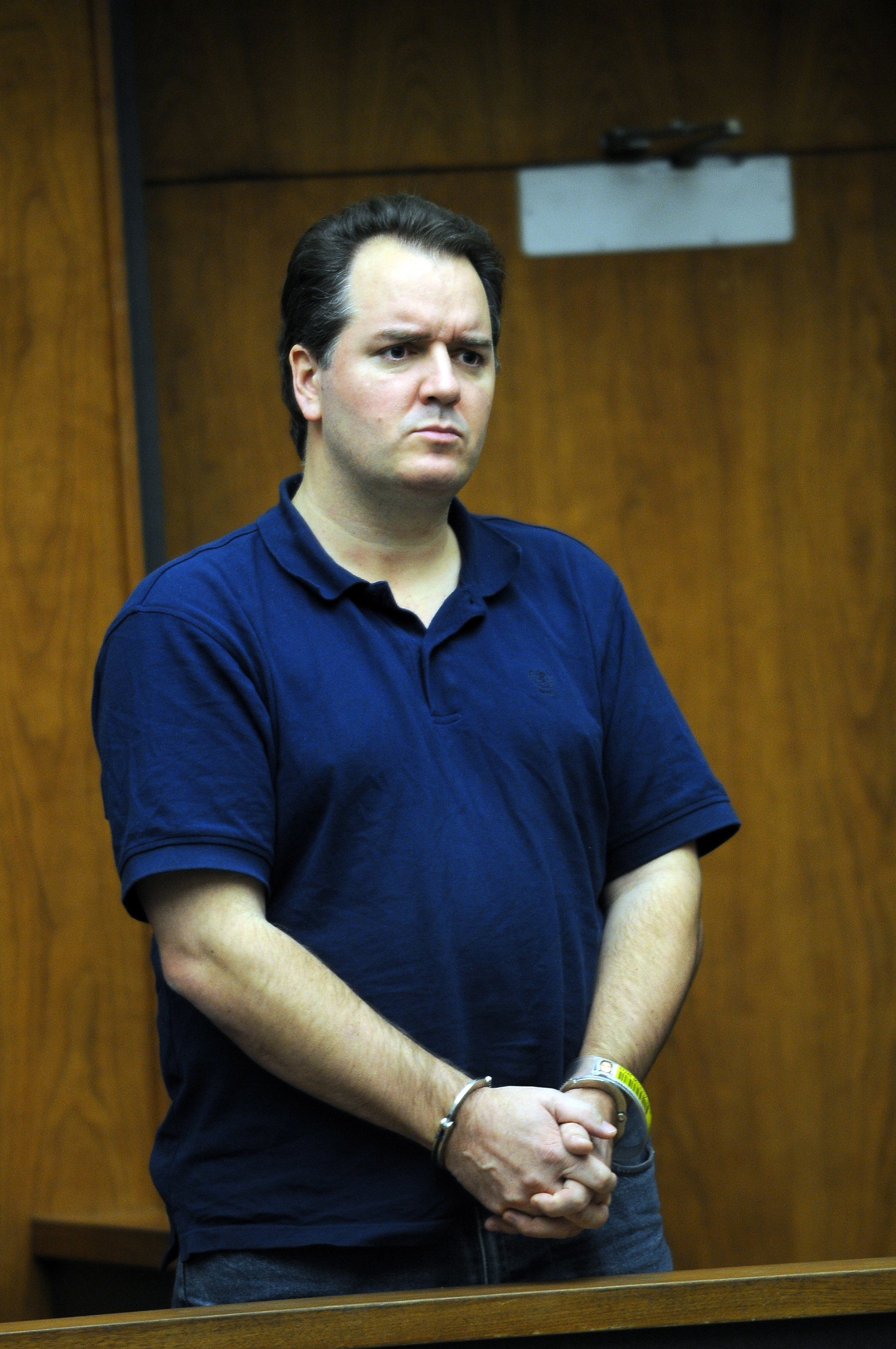 Dane Cook's half-brother, Darryl McCauley, in Woburn District Court, Massachusetts on January 15, 2009 | Source: Getty Images
Although he stole millions of dollars from his brother, what didn't make matters worse was that Darryl couldn't take Dane's money in stocks. Dane had about three hundred and twenty-five million dollars tied up in stock.
He used the money to rent arenas for his performances, pocketing the profit from his shows and using it to keep himself and his business afloat.
Although they found a silver lining in the situation, Dane and his brother are not on good terms. Dane felt betrayed by his brother, who had trusted Darryl with his money and stuff, and he ended up stealing it.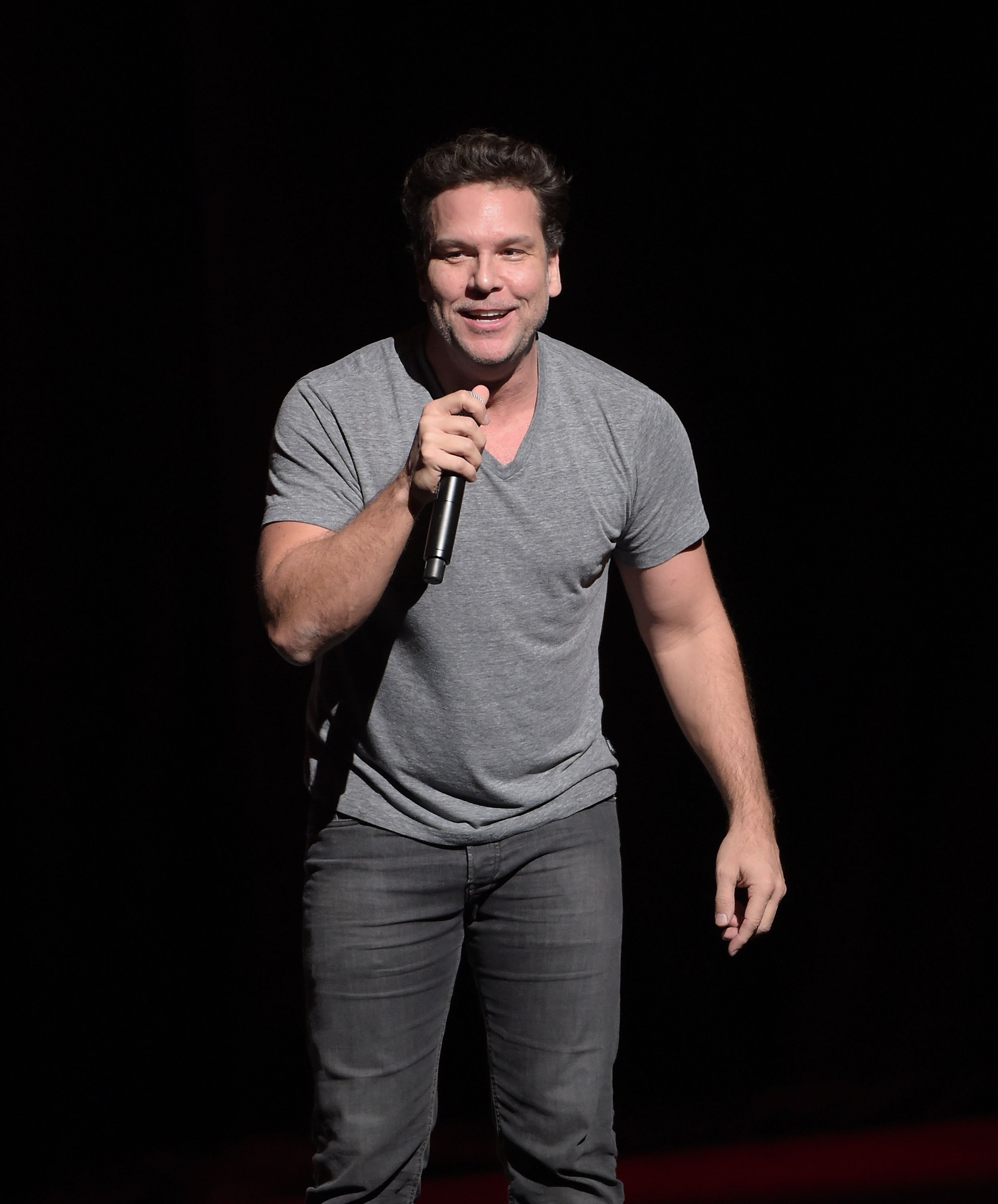 Dane Cook performing during the New York Comedy Festival in New York on November 4, 2016 | Source: Getty Images
DANE COOK SEEN HIS STORY ON "JEOPARDY"
Dane's ordeal with his brother was the subject of a question on the game show "Jeopardy." Game show host Alex Trebek asked a contestant, "Dane Cook's half-brother and business manager stole millions from the comic book, that crime of embezzlement of bank funds," to which the contestant correctly replied, "What is embezzlement?"
Fortunately, Dane can find some humor in the situation; he took to Twitter to share a clip from the show, captioned "#my life."
amomama