Sports
Day Four Highlights, Results, Latest Updates |
Queenslander Cameron Green has said he will do everything he can to be healthy for Australia's tour of India as he is now nursing a broken finger which will rule him out of the Sydney test.
Incredibly, that didn't stop him from playing an important role on day three of the Boxing Day Test, as he came out and punched after a mini-collapse left Australia in need of runs.
It was a very specific set of circumstances that led to the green stick – if Australia hadn't quickly lost the wickets of Travis Head, David Warner and Pat Cummins, we might not have seen the all-rounder.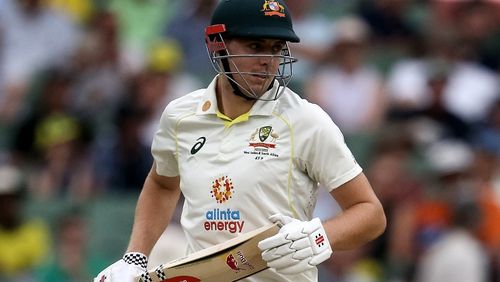 "I was only going to go for it if we lost four or five wickets in the first session," he told the Cricket Australia website.
"If we had lost all the wickets in the second session, I wasn't going to go there at all."
Green finished with a brave 51 from 177 balls, holding the fort as Alex Carey fought his way to a century.
"He was really special and probably the guy I wanted there at this point," said the wicketkeeper.
"That was tremendous courage on his part."
Australia's India tour begins with the first test on February 9.
"I'm going to do everything I can to make it right and try to go to India," Green said.
Sport gb1