Women News
Does Ben Schwartz have a wife or girlfriend? The actor is tight-lipped about his love life
Ben Schwartz. | Source: Getty Images
Actor Ben Schwartz, best known for his work on the comedy series "Parks and Recreation," is keeping his love life under wraps and giving starry-eyed fans hope.
Fans of actor Ben Schwartz can't wait to learn more about the man who made "Parks and Recreation" so fun to watch. The ladies are especially wondering if Ben Schwartz has a wife.
There's no indication that Ben Schwartz has a girlfriend or is dating, but that doesn't mean he's alone. The actor has always kept his love life out of sight.
Ben Schwartz as Jean-Ralphio, Aziz Ansari as Tom Haverford in "Parks and Recreation". | Source: Getty Images
Ben Schwartz was born on September 15, 1981 in the Bronx, New York. He graduated from Union College with a double major in psychology and anthropology, but studied humanity closely as a comedian and actor.
Schwartz is best known to viewers for playing the eccentric Jean-Ralphio on the NBC sitcom "Parks and Recreation," as Bill Hoyt on the action spy series "Undercovers," and as Clyde Oberholt on "House of Lies".
The actor is well known for his improv work and stand-up comedy and has done extensive work as a voice actor in animated film series like "Sonic the Hedgehog" and "The Ninja Turtles."
The actor's professional life is an open book, but fans wonder if there's romance in Schwartz's life.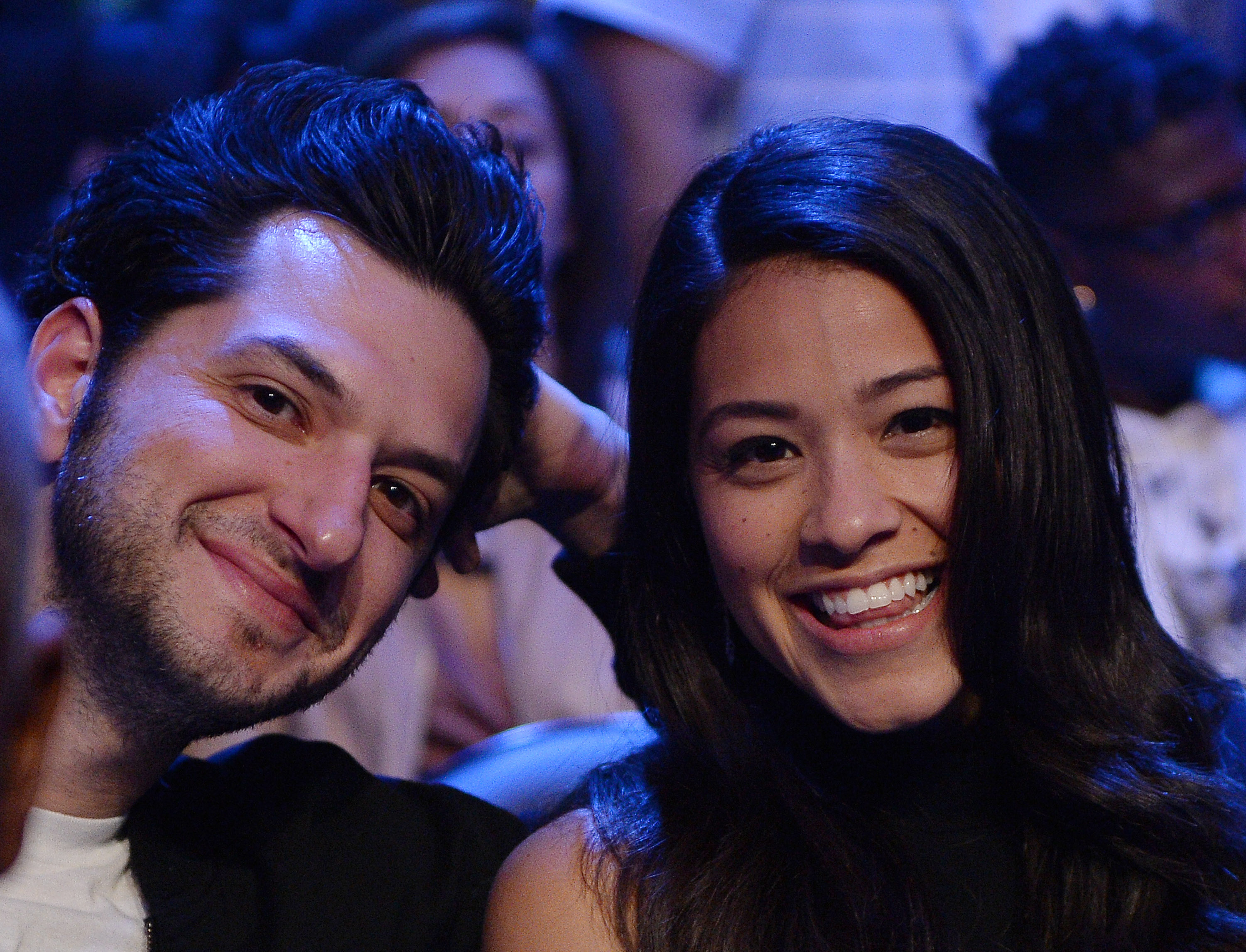 Ben Schwartz and Gina Rodriguez at the 2016 Danny Garcia and Robert Guerrero WBC Championship fight in Los Angeles, CA. | Source: Getty Images
Ben Schwartz briefly dated actress Gina Rodriguez
The last time Schwartz was officially known to be dating was in 2016. The actor was linked to Gina Rodriguez, the lead actress of the award-winning series "Jane the Virgin."
Rodriguez started acting in 2004, guesting on shows like "Law & Order," "10 Things I Hate About You" and "The Mentalist," before being cast in a recurring role on "The Bold and the Beautiful." .
The actress' big breakthrough came when she was cast as the title character in "Jane the Virgin" in 2014. The role won her a Golden Globe Award for Best Actress in a Television, Musical or Comedy Series.
But the romance between Schwartz and Rodriguez was short-lived. She began dating "Jane the Virgin" co-star Joe LoCicero, and the two married in 2019.
Ben Schwartz keeps his love life a mystery
A quick scroll through Ben Schwartz's social media will update fans on the actor's many exciting projects, including upcoming films like the horror-comedy "Renfield" starring Nicholas Cage, Nicholas Hoult and Awkwafina.
A fan has revealed that she harassed the actor on the internet, texting him as if she were his girlfriend, even though he didn't even know she existed.
If there is a special lady in his life, Schwartz keeps her from public scrutiny. There are no personal posts on her Instagram feed, leading fans to believe that her main focus is her work.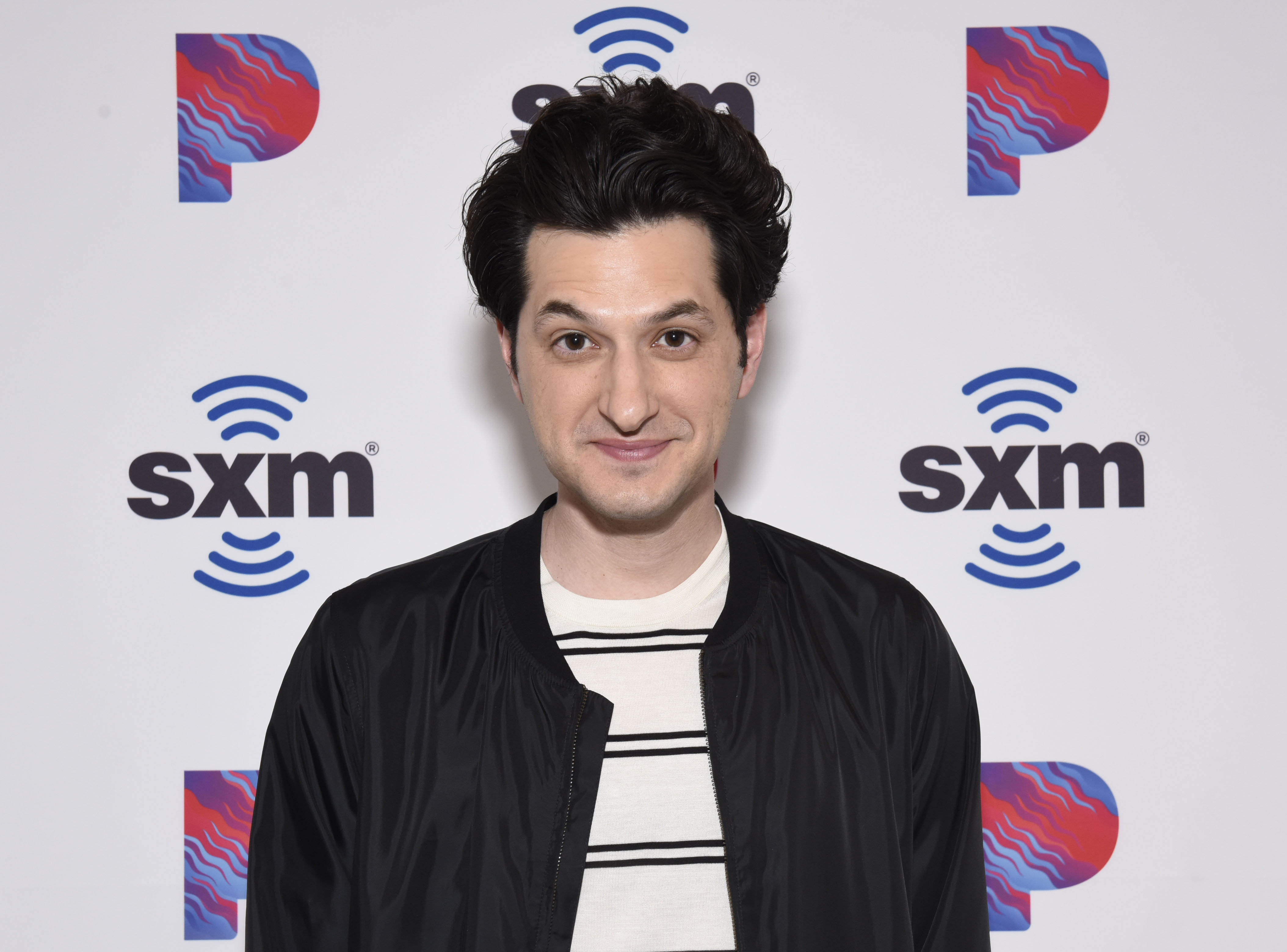 Ben Schwartz at SiriusXM Hollywood Studios in 2020, in Los Angeles, CA. | Source: Getty Images
Ben Schwartz fans keep wondering if the actor still needs a girlfriend
The actor's low-key private life had many fans wondering if he was looking for that special someone, and many volunteered to try out for the job. @TaraSlySays writing on Twitter:
"Hey Ben Schwartz, so I don't know if you're looking for a girlfriend but… Is there some kind of application process? Maybe send me the link on how to audition? I prepare a declaration of love? I have one ready.
And Tara isn't the only woman willing to reach out to Schwartz. A fan admitted googling itand another, @sadgrlbecca, tweetedironic:
"Does Ben Schwartz have a girlfriend? Asking science."
A revealed fan she cyber bullied the actor, texting her as if she were his girlfriend even though he doesn't even know she exists. Stalkers aside, it looks like Ben Schwartz may have his pick of pretty women, all eager to make him happy.
amomama