Women News
Does Richard Rankin have a wife? The 'Outlander' star's love life is a mystery
When playing Roger Mackenzie in the historical drama series "Outlander," Richard Rankin is a married man who has traveled back in time to find his future wife. However, in reality, the actor's love life is like the science of time travel – it remains a mystery.
The Scottish actor doesn't talk about his love life in interviews or flaunt it on social media. There have been speculations about his relationship with Cara Theobold, but none of them have commented on this. Additionally, the chemistry Rankin shares with his on-screen wife in "Outlander" raised a few eyebrows.
However, the actor still appears to be single and unattached. When he's not performing, he spends a lot of time working on his photography, singing, and playing guitar.
Richard Rankin arrives at the STARZ 'Outlander' Season 6 Premiere at the Wolf Theater in North Hollywood, CA on March 09, 2022 | Source: Getty Images
Is Richard Rankin married or dating?
Rankin's relationship status is a closely guarded secret for most of his career. The actor seems to like to keep much of his private life away from the media; therefore, it is unclear who he is dating.
When there is a lack of confirmation, most people speculate, which was the case with Rankin. There were rumors that the actor was dating his "The Syndicate" co-star Cara Theobold. The story of the relationship between the two British nationals first came to light in 2015.
However, neither of them has ever confirmed their alleged relationship. It was a rare occasion for the actor as he no longer made headlines for his relationships after that. If an encounter has taken place, it looks like he's not ready to share it with his curious and waiting fan base.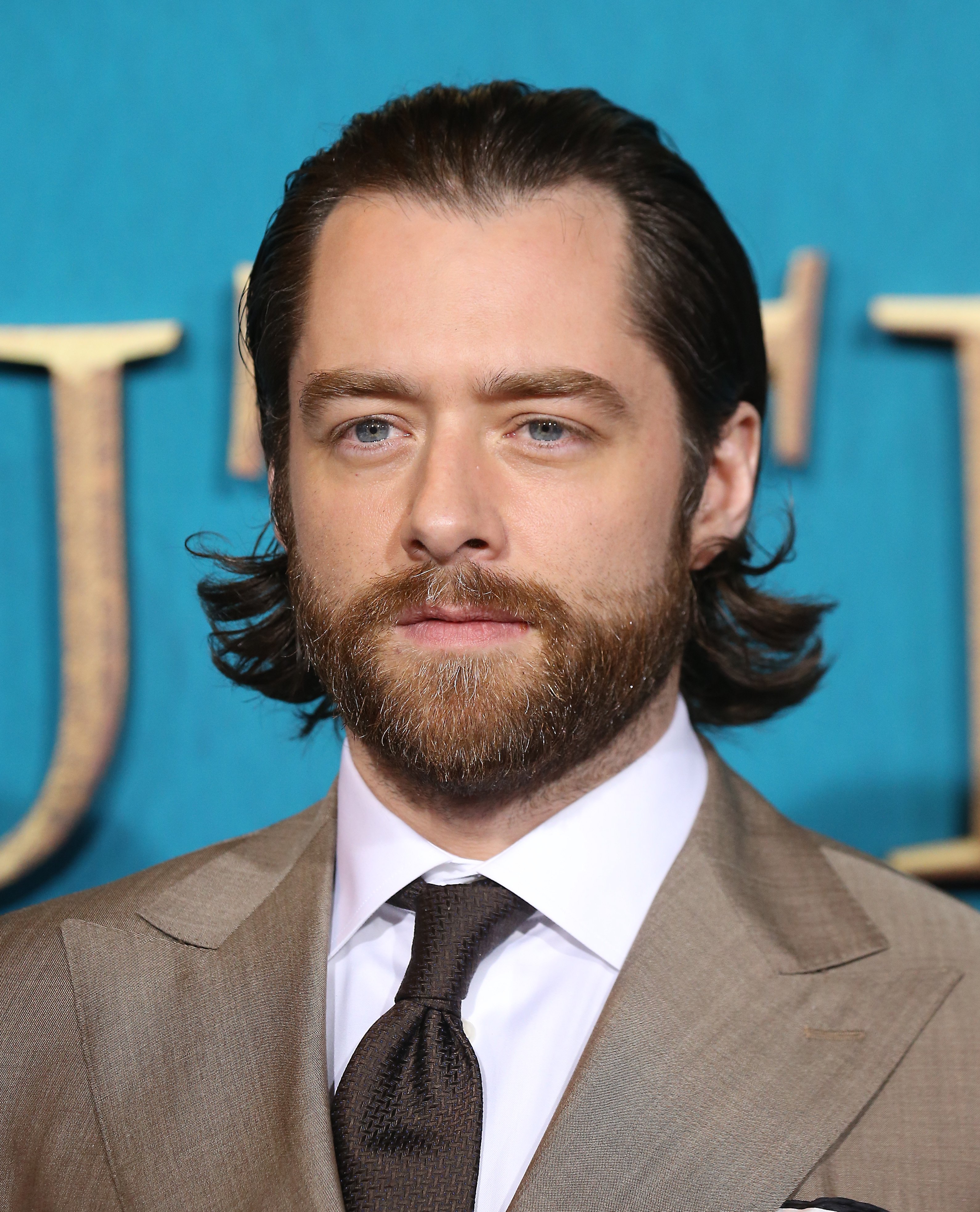 Richard Rankin attends the Los Angeles Premiere of Starz's 'Outlander' Season 5 held at the Hollywood Palladium in Los Angeles, California on February 13, 2020 | Source: Getty Images
Is there something between Richard Rankin and his on-screen love, Sophie Skelton?
In "Outlander," Rankin's character plays the husband of Brianna Fraser, a character played by Sophie Skelton. The stars also maintain their close relationship off-screen, which has fueled the idea that they might be dating for real.
Many couples have played husband and wife on screen and dated in real life. Javier Bardem and Penelope Cruz, Jesse Plemons and Kirsten Dunst, and Kirsten Bell and Dax Shepherd, are just a few in this category.
However, unlike other stars, theirs remained only a rumor. Skelton opened up about their relationship in an interview, saying:
"We bicker and we're kind of like brother and sister getting on each other's nerves most of the time. But I think that's great because I think that really seeps into the on-screen version where you can actually show that."
Richard Rankin and Sophie Skelton arrive at the STARZ 'Outlander' Season 6 Premiere at the Wolf Theater in North Hollywood, CA on March 09, 2022 | Source: Getty Images
Richard Rankin has other passions than acting
Although Rankin, who appeared alongside Bradley Cooper and Sienna Miller in "Burnt," has mastered the art of acting, he's also a jack-of-all-trades. Known mainly for his work in front of the camera, he is also skilled behind and establishes himself as a talented photographer.
His passion for photography even earned him a one-night exhibition at the Littlefield Gallery in New York. The show, titled "His Mind's Eye," features eye-catching landscape photos from his travels. He also shares some of the footage on his Instagram, including behind-the-scenes photos from the "Outlander" set.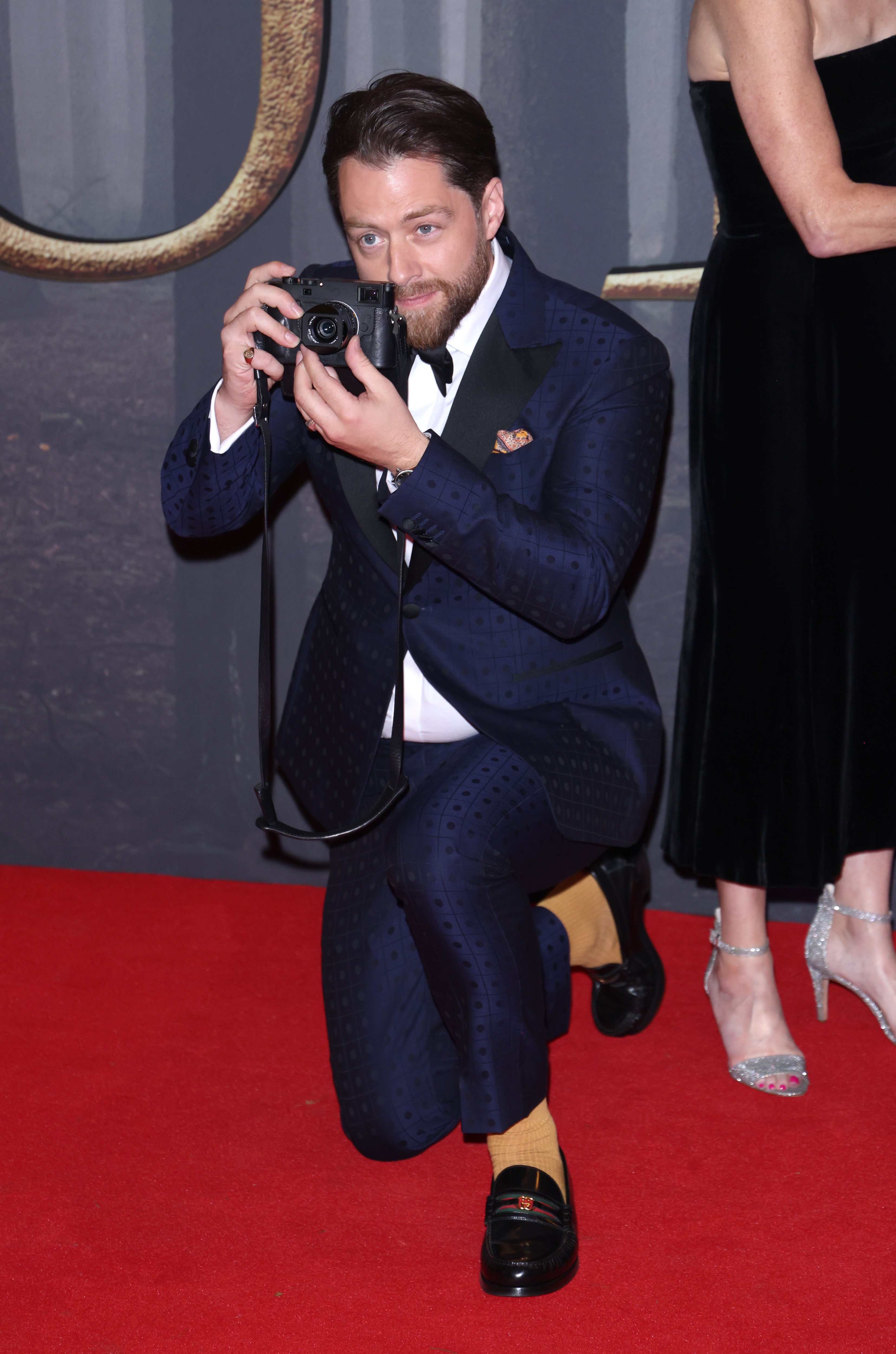 Richard Rankin attends the 'Outlander' Season 6 Premiere at the Royal Festival Hall in London, England on February 24, 2022 | Source: Getty Images
Also, Rankin's other passion is his amazing voice. In "Outlander", he showed off some of his singing abilities. At one point he had to perform "Devil in the Kitchen", but the song was hard to learn, so he had to rehearse a lot, which "drove everyone absolutely crazy".
However, an amateur musician in real life, he eventually managed to do the song well. Skelton praised his co-star, saying, "To be fair, it was ridiculously difficult, and he pulled it off, so the rehearsal was worth it, but now he can afford my counseling sessions."
amomama