Fashion
Eileen Gu on the cover of Vogue Hong Kong's January 2023 issue
The youngest Olympic champion in freestyle skiing Eileen Gu take the cover of Vogue Hong KongThe January 2023 edition photographed by a fashion photographer Paola Kudacki. In charge of styling was Anya Ziourova, with fashion direction by Sean Kunjambu, casting direction by Jill Demling and production by Ryan Fahey & Alexey Galetskiy. The beauty is the work of hairstylist Evanie Frausto, makeup artist Grace Ahn and manicurist Dawn Sterling.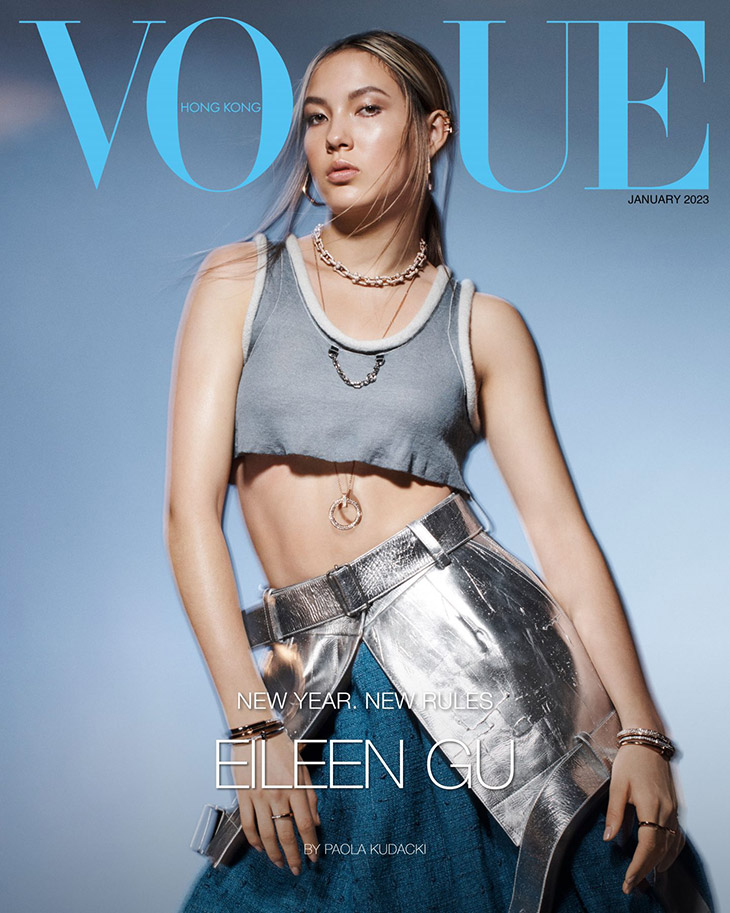 More than anything, being a woman in sport is about confidence and resilience, hearing the negativity and choosing to turn it into positive motivation for yourself, and uplifting other women around you. Seeing the incredible proliferation of freeskiing around the world after the Winter Olympics brings me so much happiness and pride. I love to see such a tangible cultural shift towards trust, dialogue and personal growth through sports participation, especially among youth and girls.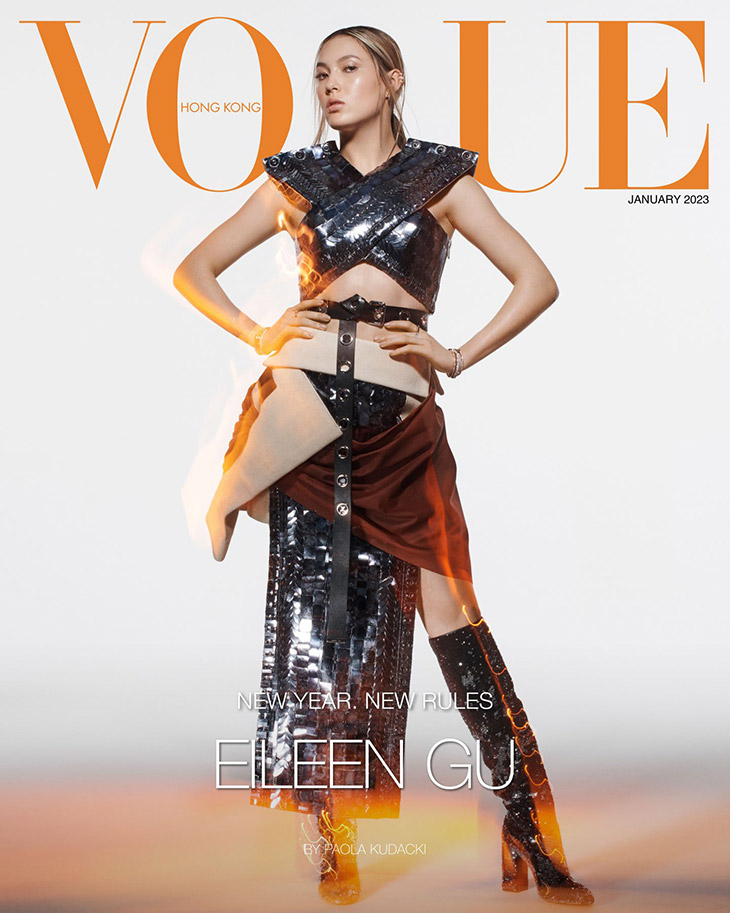 Fashion has played a role in helping me connect with my femininity, find beauty in strength, and cultivate my own creativity. It's creative, it's raw, it's expressive.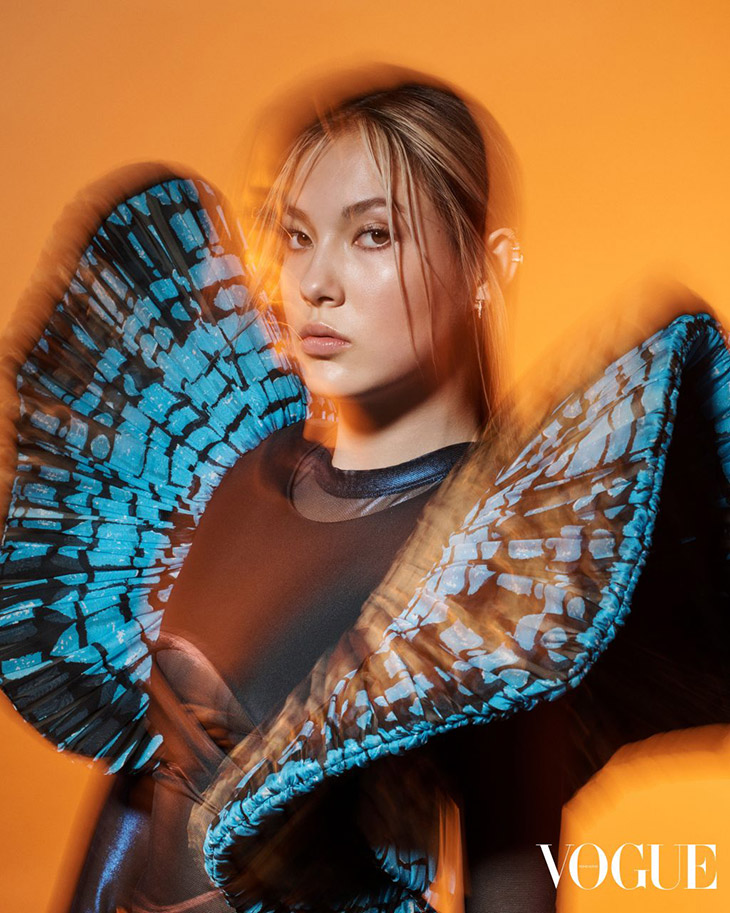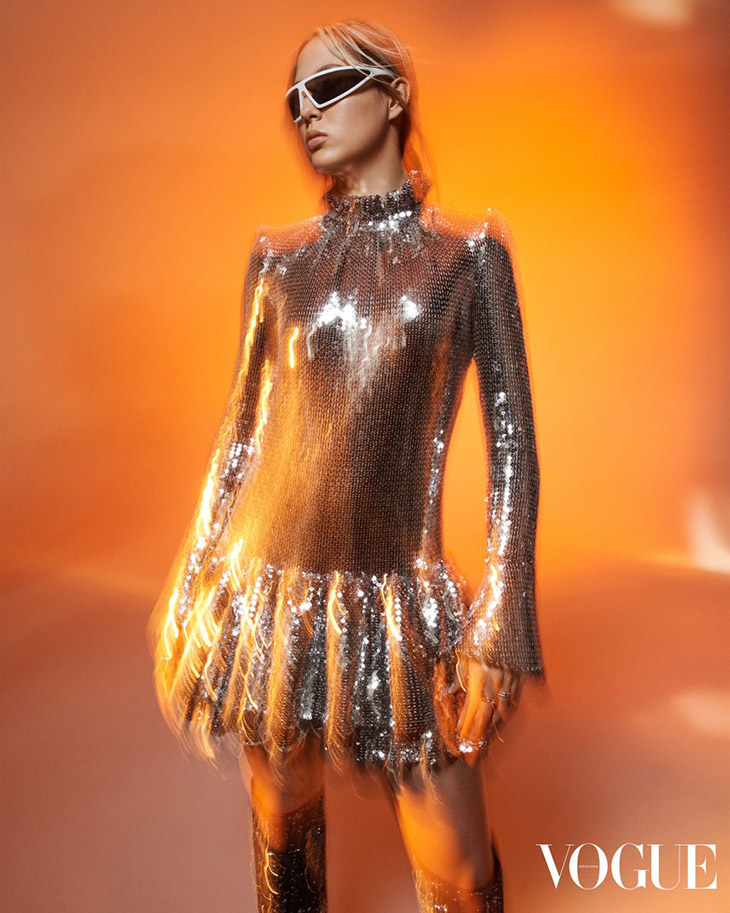 Keep doing what you love, keep improving, and never be afraid to try something new. Everything we take for granted today was first done by a pioneer who paved the way for others. Impossible is a temporary state of being. If not you, who? –Eileen Gu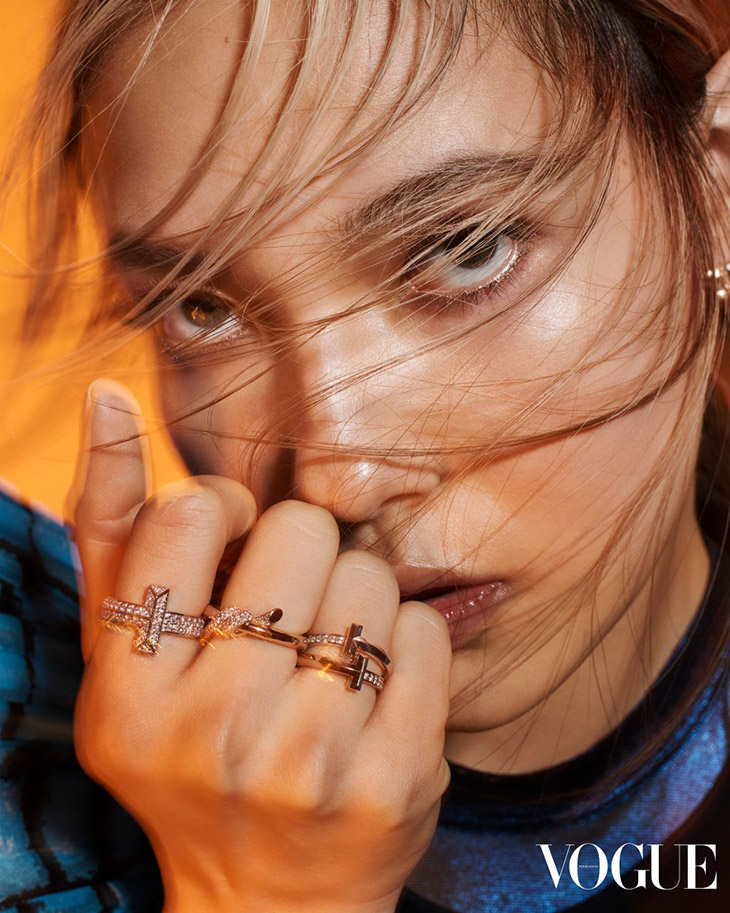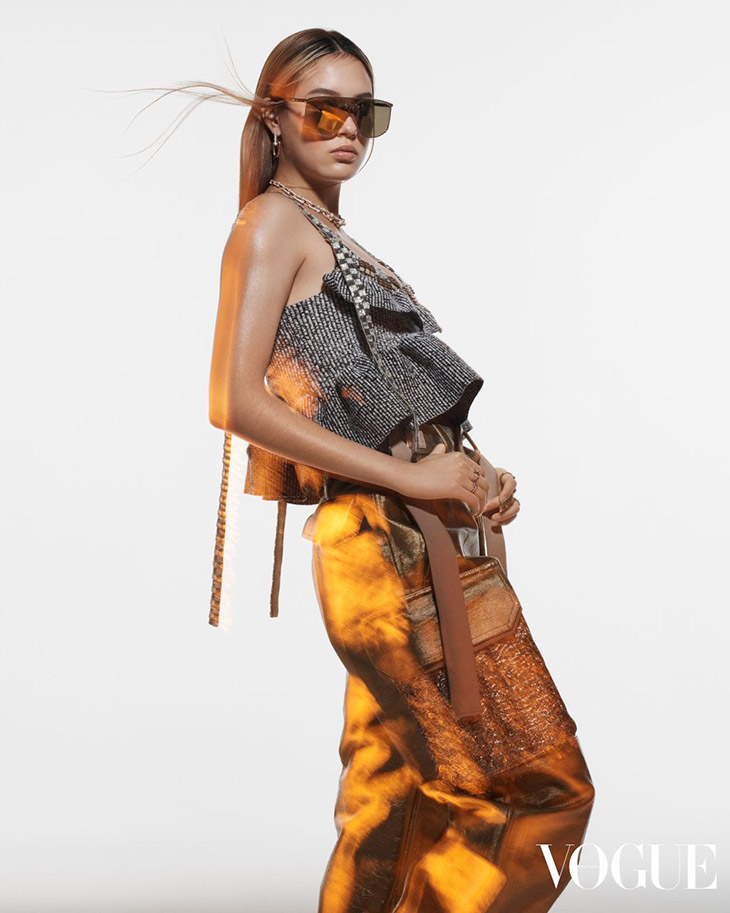 Photography © Paola Kudacki for Vogue Hong Kong, learn more at voguehk.com
Fashion