Women News
Explanation: what you need to know about widowhood
Rosalina Tuyuc Velásquez, (second from left) human rights activist and co-founder of a widows' association in the municipality of Comalapa, Guatemala, led the construction of a memorial for victims of the conflict in Comalapa. This is called the "Women's Historical Memory Center". Photo: UN Women/Ryan Brown
For many women around the world, the devastating loss of a partner is amplified by a long-term struggle for their basic rights and dignity. Despite the fact that there are over 258 million widows in the world, widows have always been ignored, unsupported and unmeasured in our societies.
Today, as armed conflict, displacement and migration, and the COVID-19 pandemic leave tens of thousands of women newly widowed and many others whose partners are missing or missing, the experiences and Widows' unique needs must be brought to the fore, with their voices leading the way.
On International Widows Day, June 23, take a look at some of the issues affecting widows around the world and what needs to be done to safeguard and advance their rights.
What challenges does widowhood bring?
Hawa, 23, was eight months pregnant when her husband was killed in fighting in the Central African Republic (CAR). Her father and brother were also killed and her mother disappeared, leaving her completely alone. She fled and crossed into Cameroon, becoming a refugee at the Gado camp, where she gave birth to a son, Haphisi Ibrahim. Photo: UN Women/Ryan Brown
As widows go through their own experiences of grief, loss or trauma after the death of a spouse, they may also face economic insecurity, discrimination, stigma and traditional practices. harmful because of their marital status.
In many countries, widows do not have the same inheritance rights and they can be stripped of their land, evicted from their homes or even separated from their children. They may be denied access to inheritance, bank accounts and credit, which can have significant financial impacts for them, their children and future generations. It is estimated that nearly one in ten widows worldwide live in extreme poverty.
Women are also much less likely to have access to pensions than men, so the death of a spouse can lead to misery for older women. On the other hand, child widows, girls married before the age of 18 and whose husbands have died, suffer multiple violations of their rights and suffer the lifelong consequences of premature marriage and widowhood. At least 1.36 million of the estimated 258 million widows worldwide are child widows, but the actual number is likely higher due to under-reporting.
In addition to facing economic insecurity, widows may be subject to stereotypes, prejudices and harmful traditional practices with serious consequences. They may face clothing, food and mobility restrictions for years after the death of a partner.
In some contexts, widows may be seen as "carriers" of disease and expelled completely from social structures or subjected to "ritual cleansing" practices involving forced sex or bodily scarring that can have life-threatening health consequences. . Sometimes widows are forcibly "passed on" or "inherited" to a new designated partner, such as the brother or other relative of her deceased spouse, depriving her of her rights to security, bodily autonomy, justice and dignity in life after loss. .
How does widowhood intersect with other forms of discrimination?
Rosalina Tuyuc Velasquez. Photo: UN Women/Ryan Brown
When a woman's worth depends on having a spouse, widowhood can force women out of family and social structures, leaving them particularly vulnerable to poverty, isolation and violence. These challenges can be compounded by the struggles widows face due to other intersecting identities: as Black and Indigenous women, members of LGBTQI+ communities, women affected by conflict, women with disabilities, young and older women, women living in poverty or in rural areas. regions and other marginalized identities.
Rosalia Tuyuc Velásquez, from San Juan Comalapa, Guatemala, has not seen her husband since May 23, 1984, when he was captured by the army during the 36-year armed conflict between the army and groups guerrilla warfare that killed at least 200,000 people, mostly indigenous. "I looked for him in hospitals, on the streets and in prisons. I never found him," says Velásquez, who, more than 35 years later, is still looking for his remains.
But her research isn't just for her family, she says. It is also a quest for peace and dignity for thousands of indigenous women who were raped and who lost their spouses and loved ones during the conflict: "Perhaps we did not know what human rights were , but we knew what that meant by . When the conflict came, all that freedom, that peace, that security disappeared. Not just for my family, but for thousands of families.
How can we ensure that global movements include the perspectives of widows?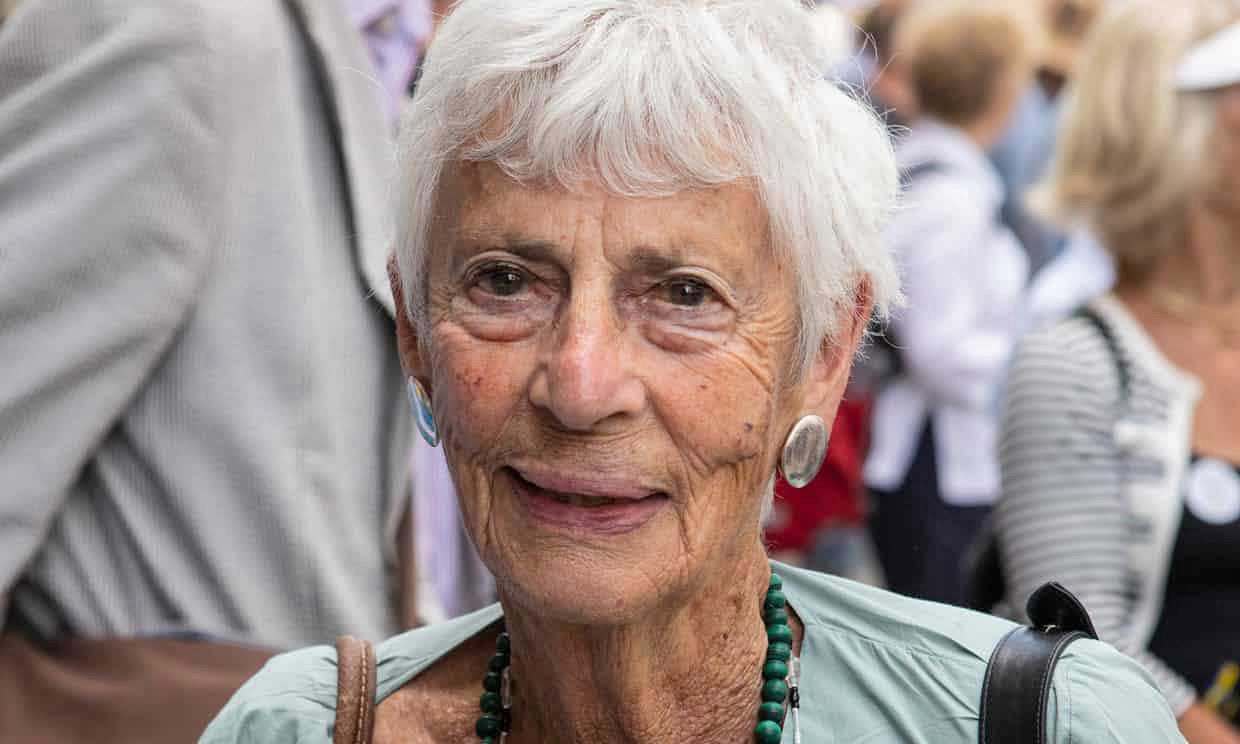 Margaret Owen. Photo courtesy of Margaret Owen
The voices and experiences of widows need to be centered on the movements and policies that impact their lives. From local campaigns to international action, it is imperative that widows speak up and make decisions about their own circumstances and needs.
Margaret Owen is a widows' rights advocate and human rights lawyer. Although she had been involved in the women's rights movement for most of her life, Owen paid no attention to widows' rights until her husband's death. Shortly after her husband died, a Malawian woman she was helping came to her house. "Before she even sat down, she gasped," Own recalled. "Looking around my living room, she said, 'Your husband's brothers let you stay here and keep all these things? , even among feminists. To fill this gap, Owen founded Widows for Peace through Democracy, an organization that works to ensure that all widows are protected from discrimination and violence and can fully enjoy their human rights.
Owen advocates for the meaningful inclusion of widows in all areas that affect them, including conflict situations, where women who have lost their spouses, families and loved ones must be able to participate fully in peacebuilding processes and of reconciliation. "It is vital that national action plans in the context of women, peace and security include actions to count, map and profile widows and half-widows (their partners are missing or missing), so that their needs are taken care of and they have access to restorative justice, support, pensions and resettlement," she says. "How can there be truth and reconciliation, justice, an end to violence against women and lasting peace without the inclusion of widows? Owen asks.
In the context of the COVID-19 pandemic, tens of thousands of women have been widowed by the virus and may be grieving, while being cut off from their usual socio-economic and family supports. As nations continue to fight the virus on the front lines or undertake recovery efforts, widows must not be left out of economic recovery and social assistance programs, or as decision-makers and beneficiaries of recovery plans. "build back better".
What can we do to safeguard and advance the rights of widows around the world?
Durdana, a formerly landless farmer, proudly shows off her land and her land lease contract in Dadu district, Sindh province, Pakistan. In Pakistan, UN Women, together with local partners, worked with over 1,200 rural women farmers to acquire land rights. "I don't know anything other than working in the fields," says Durdana. "For the first time in my life, I can say that something is mine. This land, as far as the eye can see, is mine – this paper says so. Photo: UN Women/Faria Salman
To safeguard and advance the rights of widows, here are some steps governments, policymakers, and each of us can take:
Adopt social and economic reforms to improve widows' access to inheritance, land, pensions and other social protections. Ensure tax policies and economic relief measures for COVID-19 include widows.
End discriminatory laws and patriarchal systems that have long disadvantaged women. Women cannot inherit in the same way as men in 36 countries, cannot be heads of household or family in 31 countries, and cannot have a job or pursue a profession in 17 states. These discriminatory laws, which deprive widows of property, housing, income, social benefits and opportunities, must be repealed to advance women's rights around the world.
Empower widows to support themselves and their families and live in dignity by ensuring access to education and training opportunities, decent work and equal pay, and reversing social stigmas that exclude, discriminate or lead to harmful and violent practices against widows.
Collect gender data – better demographic information, disaggregated by age and sex, to ensure widows are counted and supported, now and in the future. The United Nations suggests a minimum of five categories of marital status when collecting census data, including "widowed and not remarried".
Support international efforts and advocacy to defend and expand the rights of widows as enshrined in international laws and conventions.
On International Widows Day, learn and share the stories, voices and experiences of widows and support their rights. Follow #WidowsDay on social media.
women news