Women News
Faith Hill has had no known plastic surgery procedures and embraces aging
While Faith Hill has been accused of having plastic surgery over the years, the famous country singer has avoided addressing the rumors. However, Faith Hill opened up about her best thing for staying young and what she taught her daughters: happiness.
After years in the music industry, Hill is commonly known as the face of country music, selling millions of records worldwide. After spending so many years in the public eye, Hill admitted to feeling the pressure of beauty standards being imposed on women.
For a while, the legendary country singer followed beauty tips and tricks like layering makeup, and she reportedly admitted to receiving botox injections in the past. But over the years, she's come to love her natural self, and Hill shared that her husband loves her too.
Faith Hill at the premiere of "Friday Night Lights" on October 6, 2004 in California. | Source: Getty Images
Faith Hill fan couldn't 'recognize' her after plastic surgery rumors
After a magazine cover with her husband in December 2021, Hill sparked rumors that she had had her face worked. The country singer posed in her husband's arms, sporting a beaming smile and a youthful glow. Barely a wrinkle in sight, Hill opted for a red shirt and her natural curls.
Although Hill isn't one to say often whether or not she's had plastic surgery, her fans have taken to social media to express their thoughts on the change in her appearance. A fan wrote:
"Sorry, but Faith isn't as pretty as she was before her facial surgery. I just saw her on a show and didn't recognize her. Sad."
Another Twitter user agreed that Hill had become unrecognizable, while another person wrote, "His eyes and nose are definitely different." A fourth person declared"She looks different."
Faith Hill Has Tried To Alter Her Look Before, But Husband Liked Her 'Natural' Beauty
During an interview, Hill called the internet "cruel" because it often serves as fertile ground for people to share their unfiltered opinions about other people's appearance.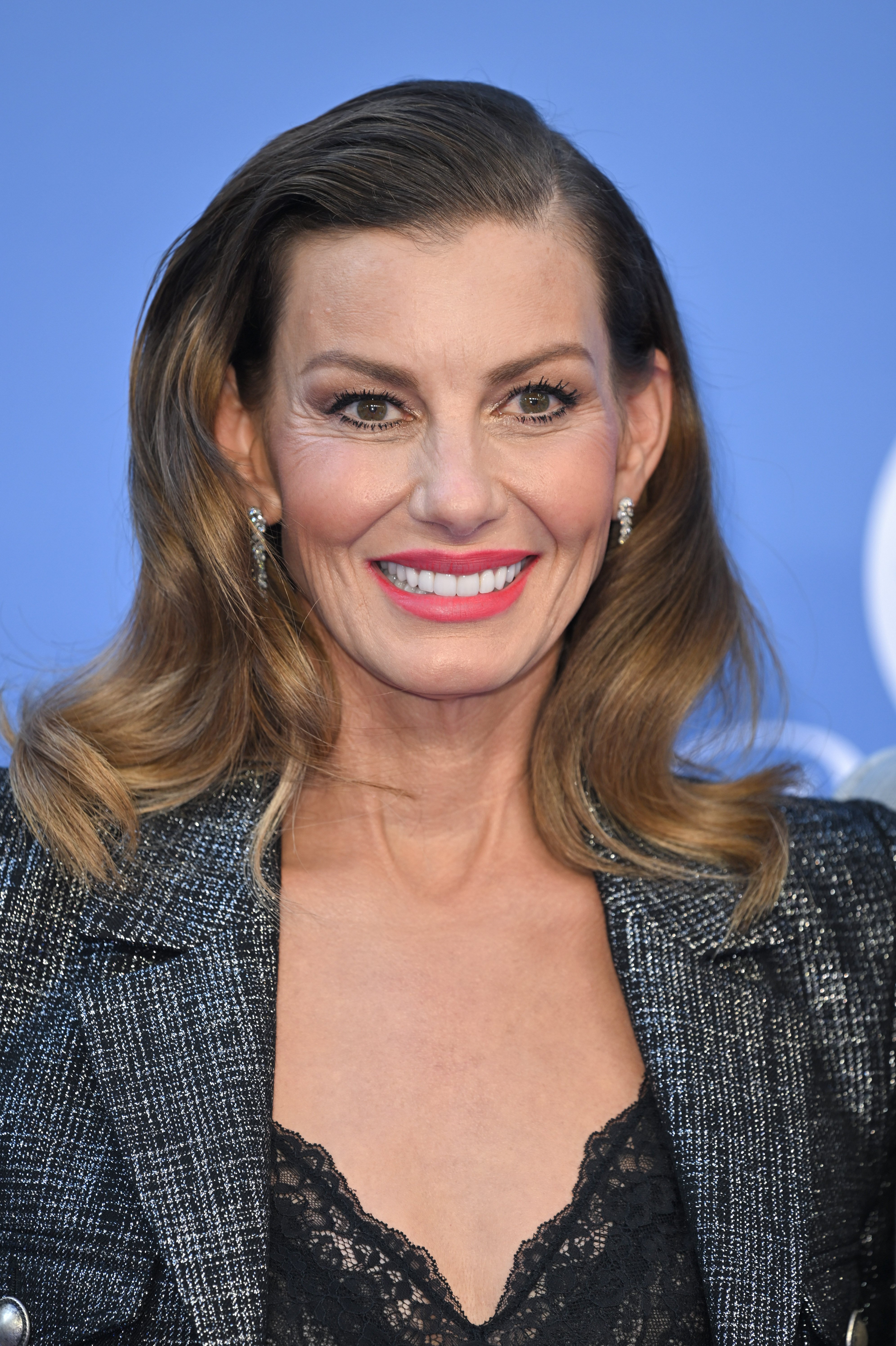 Faith Hill at the launch of Paramount+ UK on June 20, 2022 in England. | Source: Getty Images
When she was younger, Hill admitted to following 'terrible' beauty trends like perming her hair, despite her natural curls, and encrusted '80s makeup – the reason she rarely wears makeup these days . Her husband is also a fan of her natural beauty, as Hill shared:
"He likes it when I have no makeup and crazy curly hair. Before I put it in a ponytail, he always tells me to wear it because it's his favorite."
Faith and her husband share three daughters, who the singer revealed wear makeup. From their perfect eyeliner skills to their stunning brows, Hill joked that her daughters have a better beauty regimen than her.
However, in her home, Hill made sure her daughters knew that beauty on the inside was just as important as beauty on the outside.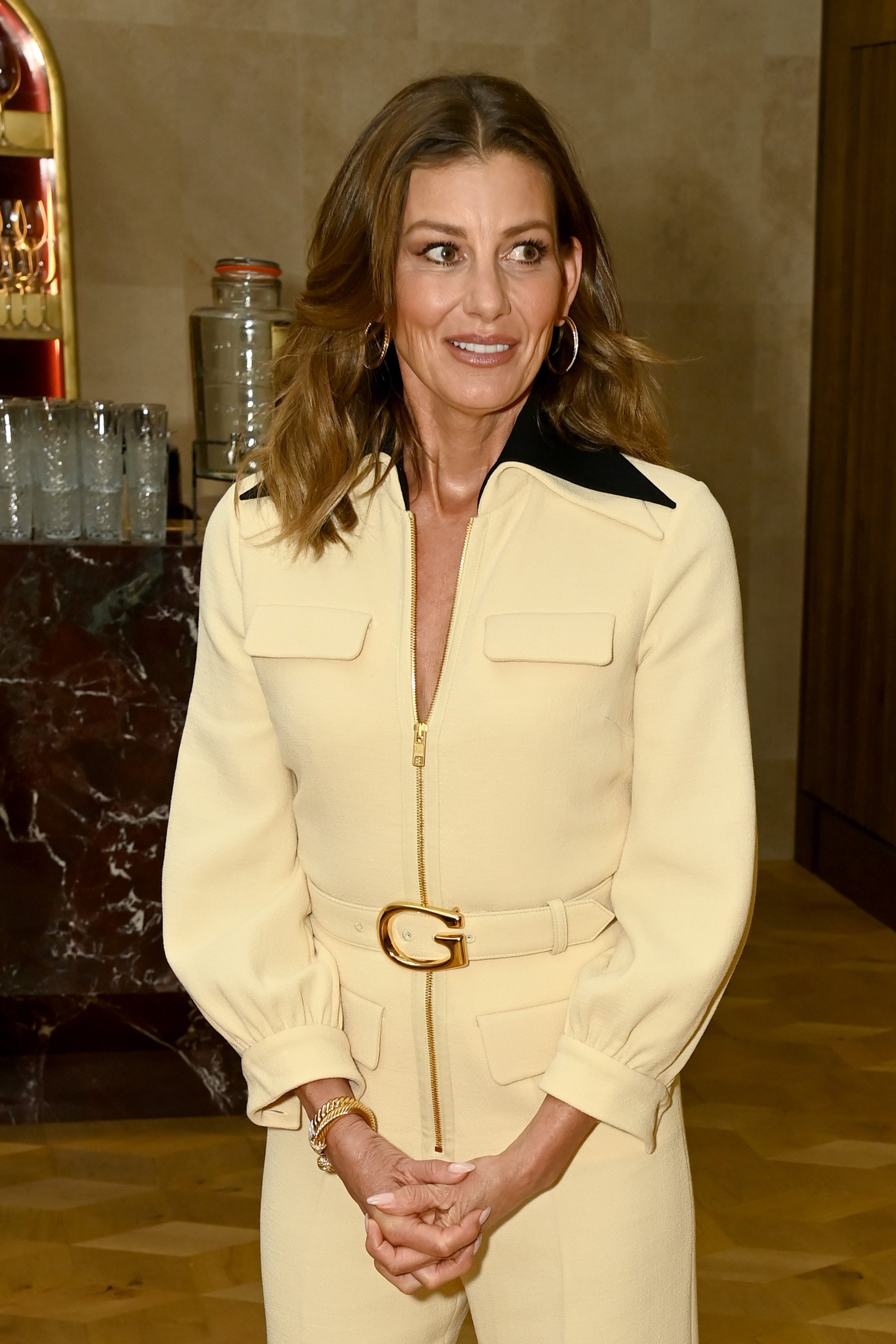 Faith Hill at the BAFTA headquarters on June 20, 2022, in England. | Source: Getty Images
Hill stressed to her daughters the importance of realistic and healthy standards of beauty, saying, "People can see your heart by your facial expressions and the way you carry yourself – they can see your happiness."
Faith Hill embraces her wrinkles as she turns 50
Aging being an inevitable part of life, Faith Hill does her best not to think about it too much. She never wanted her daughters to see her worrying about every wrinkle because she feared the message it would send to them. She added:
"I really swear by the fact that if you are happy and if you spread that happiness, your skin will be pink, your smile will be bigger, your eyes will be brighter, no matter what decade you are in, no matter what stage of life you are in."
Hill admitted to enjoying her laugh lines as they showed people how much she smiled. She had left her trend-following days behind her and said, "Every day is a blessing."
amomama