Women News
Family Loses Everything in Tornado, Gets Christmas 'Miracle' From Stranger to Rebuild Their Home
Charlie Rocket kisses a woman who lost her home | wife and son | Source: Youtube.com/CharlieRocket
A woman who lost everything after a tornado hit town got her Christmas miracle after a kind stranger asked her what her dream was. She told him that her dream was to have a house for her family, and he helped make her dream come true.
About 1,200 tornadoes hit America every year, and many of them are devastating enough to destroy homes. For one woman in particular, her family had lost everything in a tornado, and she wanted nothing more than to live normally again.
Charlie Rocket, who runs the organization Dream Machine USA, came across the woman and decided to ask her, "What's your dream?" In tears, the woman replied that she wanted nothing more than to find her home, as she and her family had no home.
A woman devastated by a tornado. | Source: Youtube.com/CharlieRocket
A life-changing tragedy
The woman recounted how she looked up at the sky and saw the powerful tornado. At that time, she knew the tornado was rolling through the entire city, and she was right. She shared:
"It was happening for everyone. I wasn't just scared for my kids, but I was hearing people and everyone screaming 'help, help, help' and you feel so lost because you're not prepared for it. that. Everybody suffers. Everybody."
The woman, who hugged her dog as she tried to share their heartbreaking situation, went on to say that it was hard for her to act like everything was fine, especially around her children. "You try to make it 'everything is fine'. You just can't!" she said to Charlie.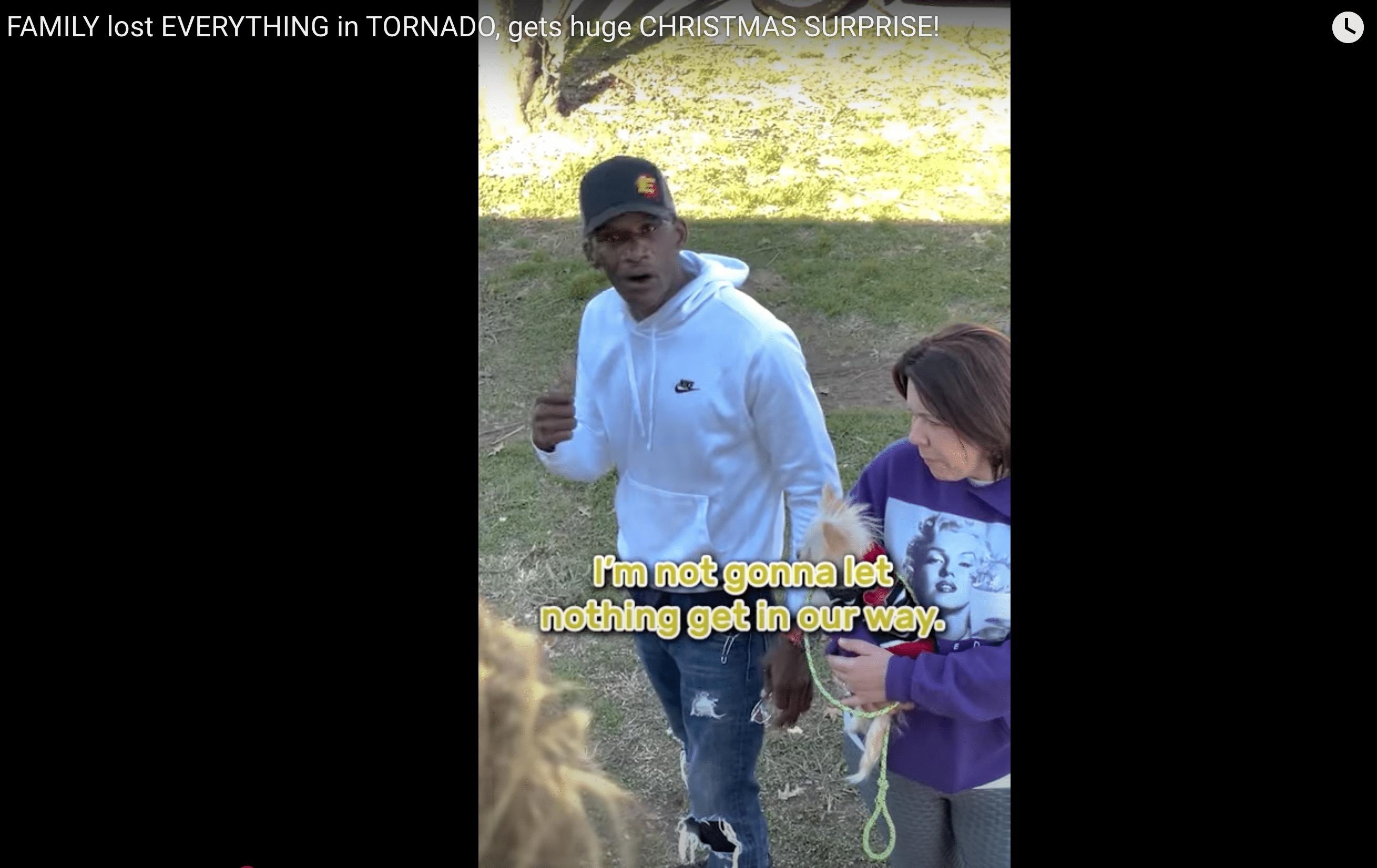 A husband devastated by a tornado. | Source: Youtube.com/CharlieRocket
Stay strong for the kids
"How do you explain to them that everything will be fine when you honestly don't know where you're going to take them?" she continued. Despite their situation, the wife and her husband want nothing more than for their children to bounce back and be happy again.
When she opened it, the woman was in tears as she read aloud: "It says, 'We're giving you $25,000 to rebuild your dream.'"
After hearing from the family, Charlie was determined to do what he could to help. He and his team went to a supermarket to buy products for the whole family, including televisions, a laptop and toys for the children to play with. They wrapped them all up in Christmas wrap and prepared to go back to the family.
When they did, the family gathered in the front yard and waited for what Charlie had to say. Before giving away the gifts they had just bought, he handed the woman a glittering box that read "Rebuild the Dream." She had no idea how surprised she would be once she opened the box.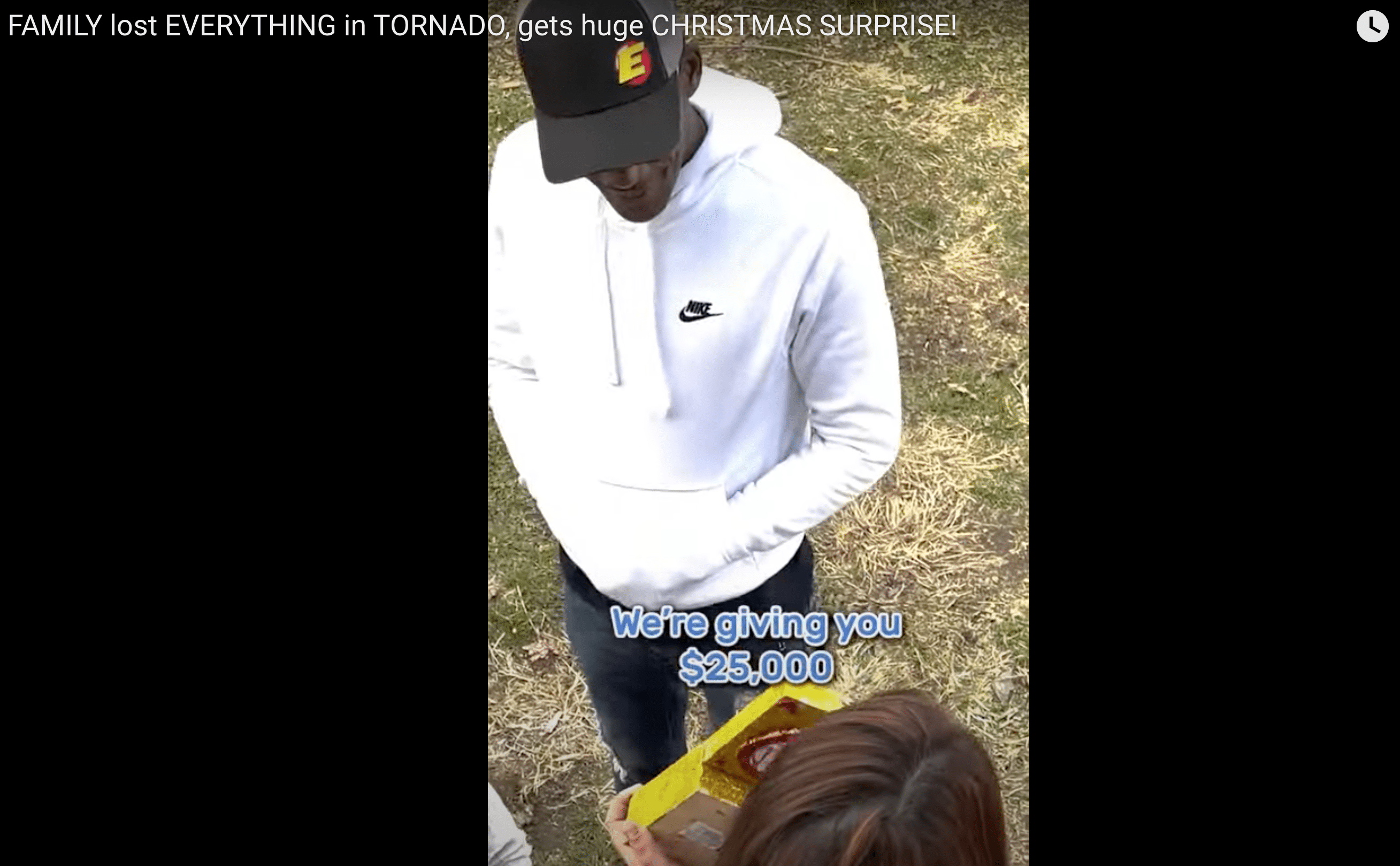 The woman who receives her first gift. | Source: Youtube.com/CharlieRocket
A gift to rebuild the dream
When she opened it, the woman was in tears as she read aloud: "It says, 'We're giving you $25,000 to rebuild your dream.'" Thinking it was the gift, she couldn't help herself. stop sharing how speechless she was. was to receive such a generous gift.
However, that's when Charlie and the rest of his team got out of their vehicle to spread some more Christmas cheer. They handed out gifts to the kids who were thrilled to receive Nerf guns, a laptop, new TVs, clothes, shoes, and even flowers!
Charlie and his team decided to ask the woman how she was feeling, and she said she was "blessed, overwhelmed and more grateful than she had ever felt in her entire life". She hugged Charlie and his team thanking them for their Christmas "miracle".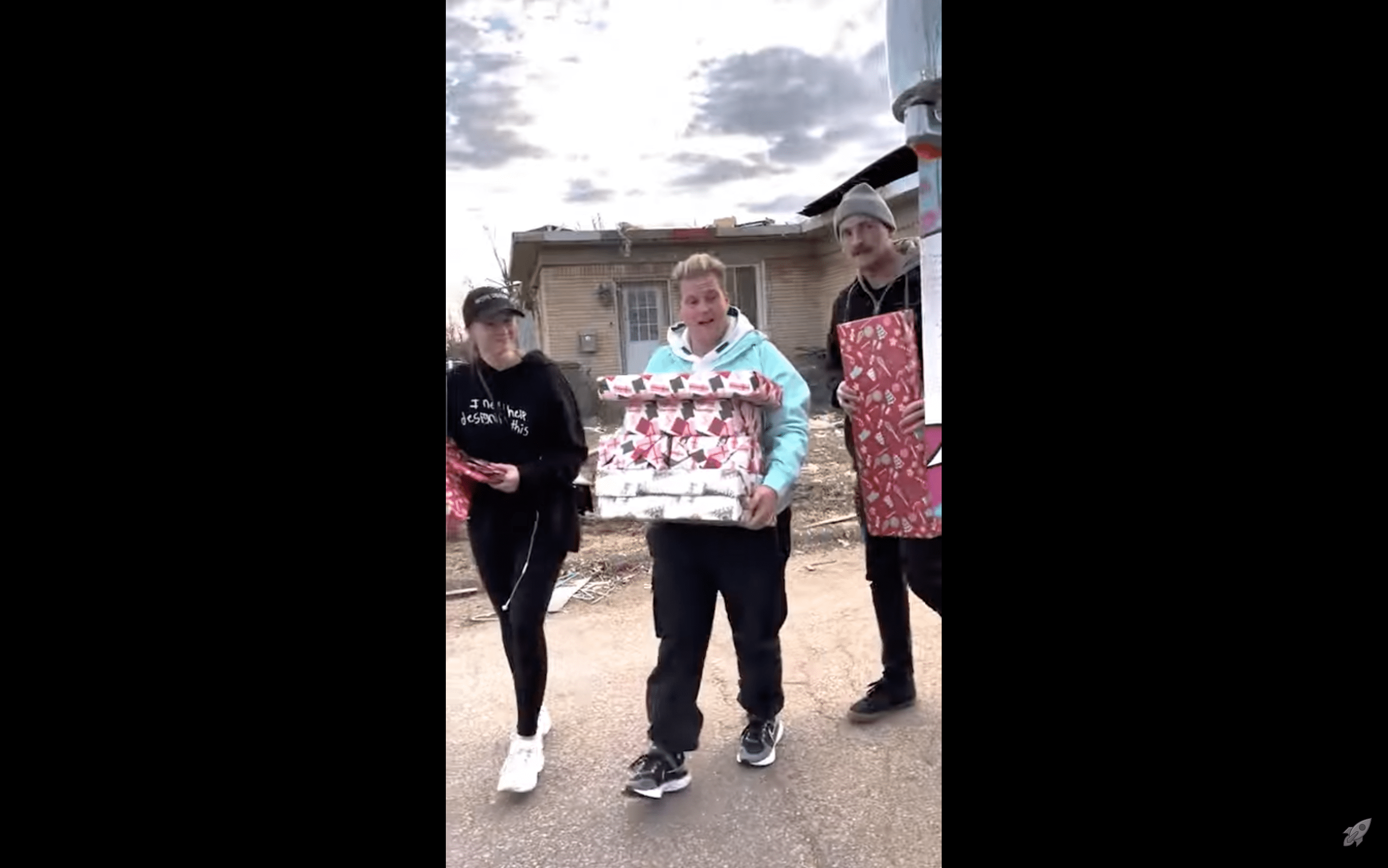 Charlie Rocket and the Dream Team. | Source: Youtube.com/CharlieRocket
Best wishes from the internet
Internet users could not help but rave about the beautiful Christmas surprise. They thanked Charlie and his team for working miracles for families who were feeling down over the Christmas period:
"Thank you for your important work. There are no words for the impact of the miracles you bring and the compassion you share. Thank you to you and your team for your help for this beautiful family." – Jean Marie Reed (December 18, 2022)
"Watching this brings me to tears. I'm glad there are people like you out there helping those who need it most. My wife, son and I have been through this too, so it gives me hope that one day I'm going to step out of the "needy" shoes and into the "help those in need" shoes. – Malachi Chapman (December 18, 2022)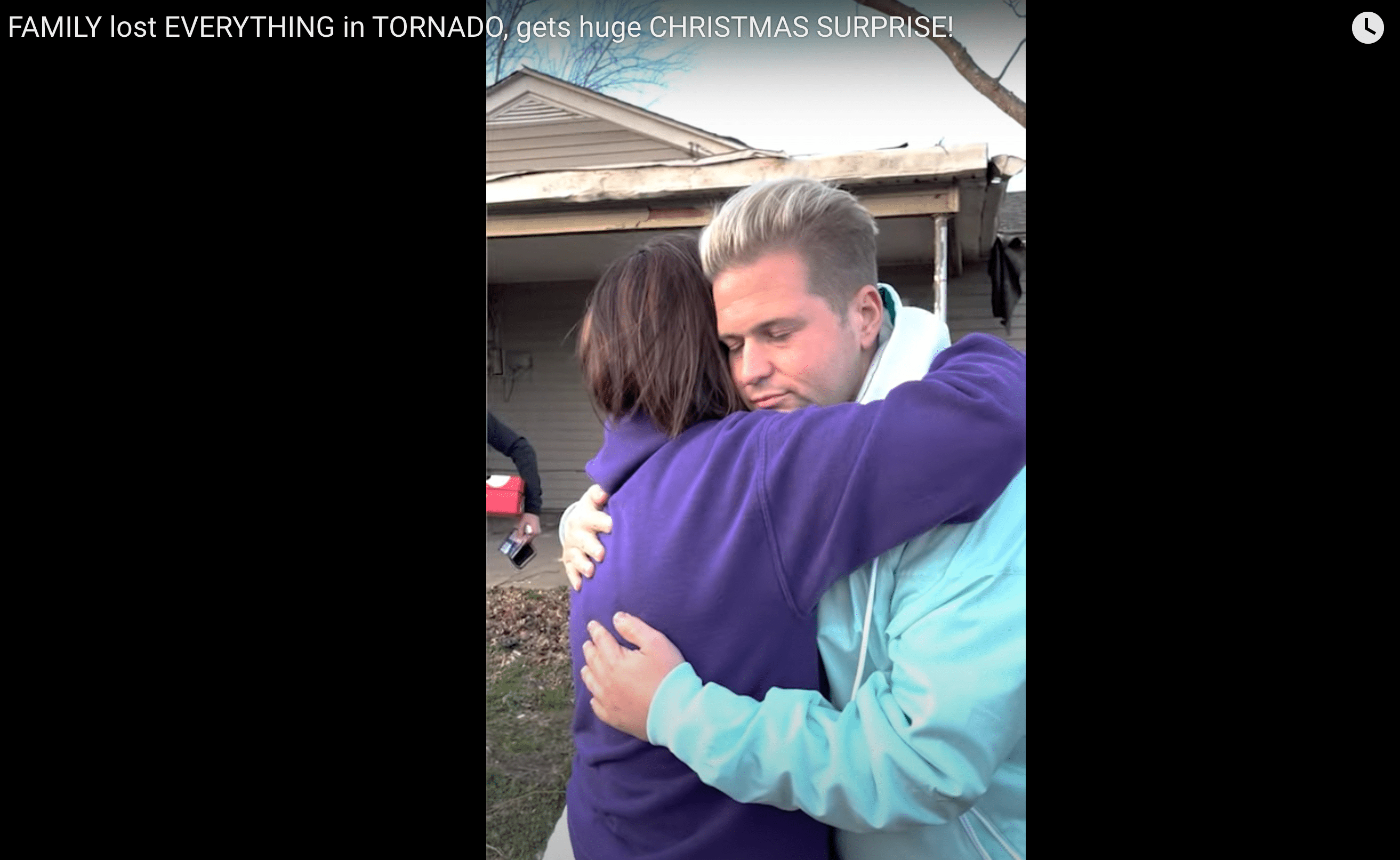 Charlie Rocket and the woman he helped. | Source: Youtube.com/CharlieRocket
"To see the smile of the two little boys is EVERYTHING! My heart and my soul shine. If ever a family needed this joy, it is this one. Thank you all so much for giving hope to this beautiful family." – Michelle Seyer (December 18, 2022)
Christmas is a special holiday meant to spread joy, love and generosity to everyone we meet. Thanks to the organization Charlie's Dream Machine USA, he was able to do just that and fill a heartbroken family's holiday season with hope as they look forward to a season of rebuilding and new beginnings.
Click here to read the story of an elderly woman who lost her home in a tornado, only to receive $20,000 from a kind stranger to find her a new home.
amomama