Women News
Harry said Diana and Meghan would have been best friends and mum would jump for joy at their wedding
Princess Diana and Prince Harry | Meghan Markle and Prince Harry. | Source: Getty Images
Prince Harry would have liked to share his recent milestones of becoming a father and husband with his mother, Princess Diana. But Harry is sure Meghan Markle and her mother would have been "thick as thieves".
Prince Harry has had a good few years despite the tension between him and his family. The Duke of Sussex found the love of his life Meghan Markle, and together they welcomed two children, Lilibet and Archie.
However, Harry can't help but wonder how things would have turned out if his mother, Princess Diana, was still alive through all of her stages.
Prince Harry and Meghan Markle on their wedding day in London in 2018. | Source: Getty Images
The Duke of Sussex used to grab headlines during his bachelor days. But when he met Markle, he didn't know what hit him. According to Vanity Fair, Harry and Markle were set up on a blind date by their mutual friend, Misha Nonoo, who believed they made a good match because of their big hearts.
The couple had their first meeting at Soho House in London, and Vanity Fair said Harry was immediately drawn to Markle's intelligence.
Harry was excited, but said he knew he "needed to up his game," so he made it his mission to make sure he had the best conversation with Markle, Vanity Fair reported.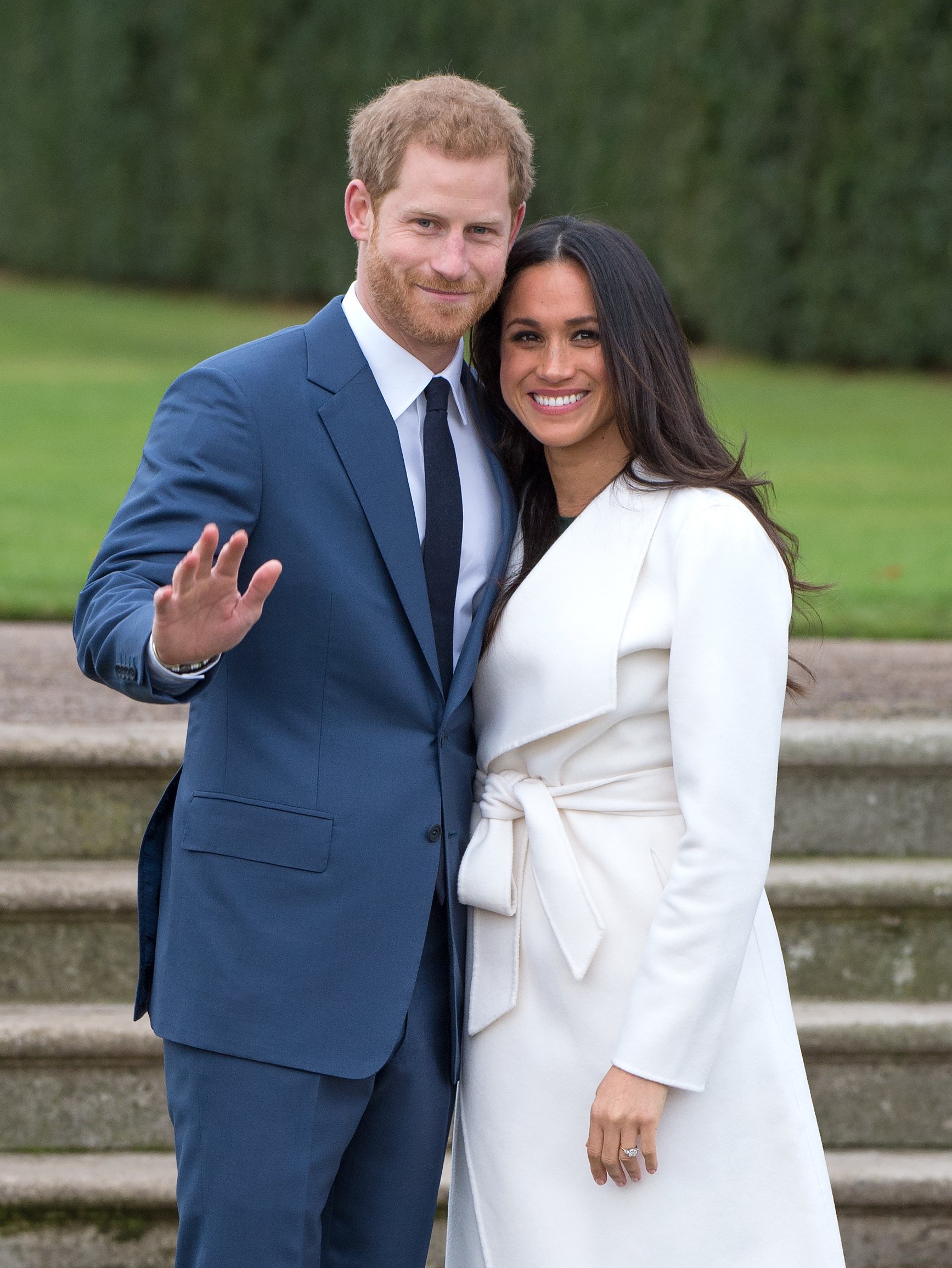 Prince Harry and Meghan Markle after announcing their engagement in London in 2017. | Source: Getty Images
The feeling was mutual for the "Suits" alum because she reportedly called her friend afterwards and said, "Do I sound crazy when I say it might have legs?"
In an interview with People, Harry said his connection with Markle was instantaneous. He said: "I fell in love with Meghan so incredibly quickly – it was confirmation for me that all the stars were aligned. This beautiful woman literally tripped and fell in my life."
It's no surprise, then, that the couple were quickly ready to take their relationship to the next level. According to People, Harry popped the question after only a year of knowing each other.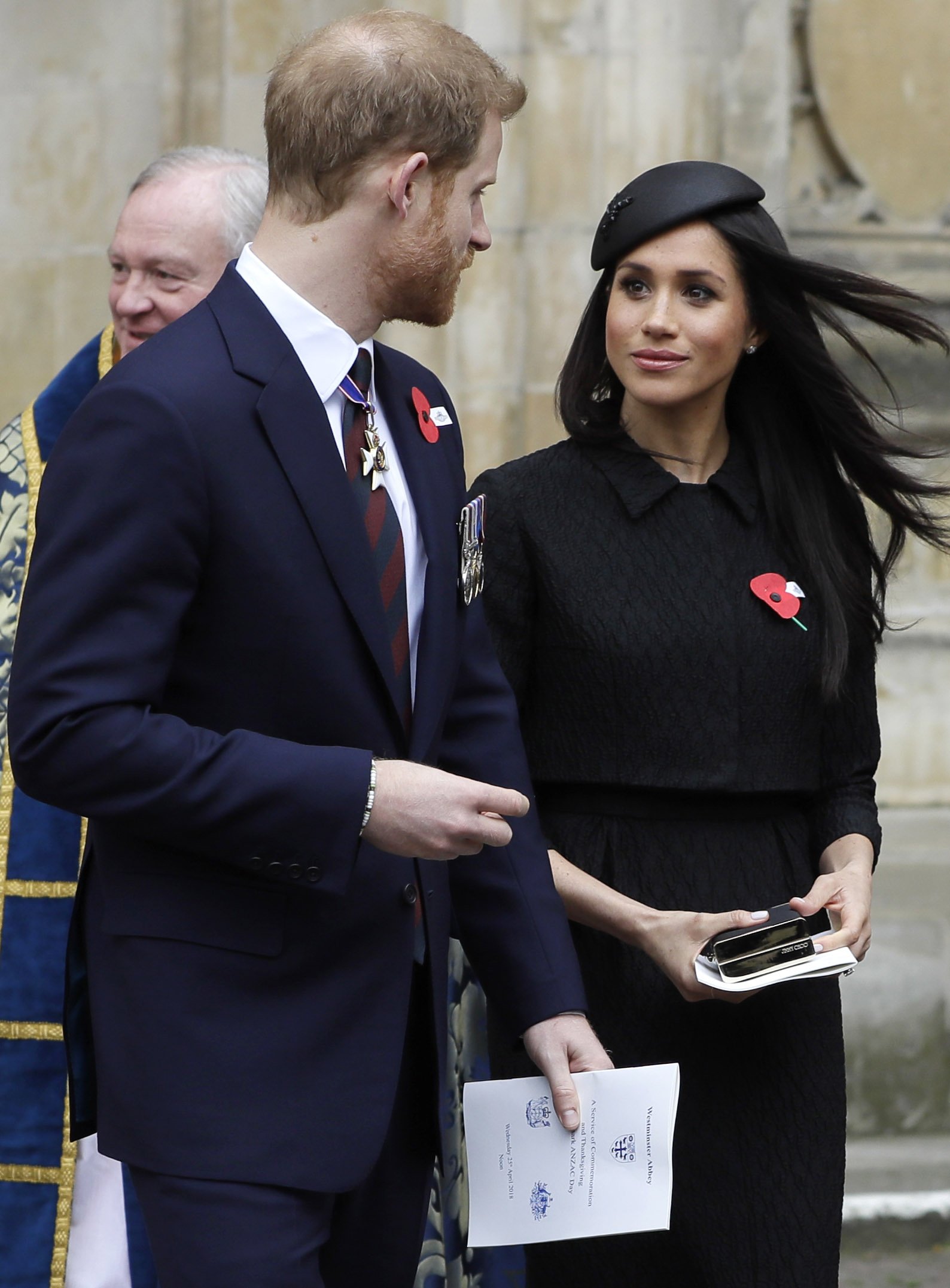 Prince Harry and Meghan Markle after announcing their engagement in London in 2017. | Source: Getty Images
Harry and Markle shared their adorable engagement story with People. The Duke of Sussex explained that it took place on a regular night at their London cottage.
The couple said they were having a cozy night making roast chicken for dinner, when Harry got down on one knee and asked Markle to marry him. Markle said she didn't even wait for him to finish; she immediately interrupted him and said "can I say yes now?".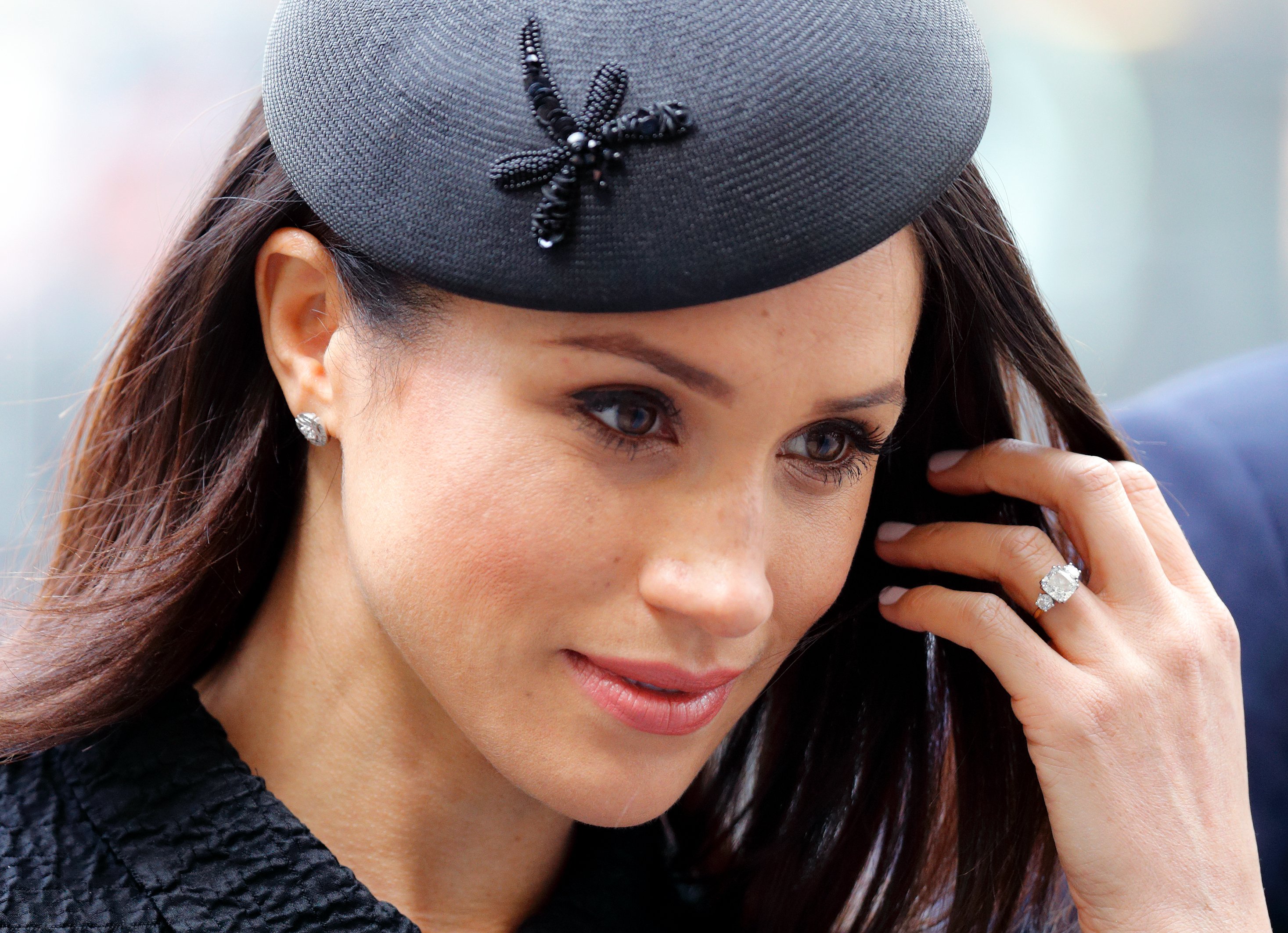 Meghan Markle in London 2018.| Source: Getty Images
People have reported that Harry came up with a one-of-a-kind ring. The Duke of Sussex said it was a yellow stone from Botswana that incorporated diamonds from Princess Diana's jewelery collection on either side.
Harry thinks Meghan Markle and Princess Diana would have been best friends
Markle was unable to meet her mother-in-law, but the actress told People she interacted with people close to Princess Diana to get a sense of who she was.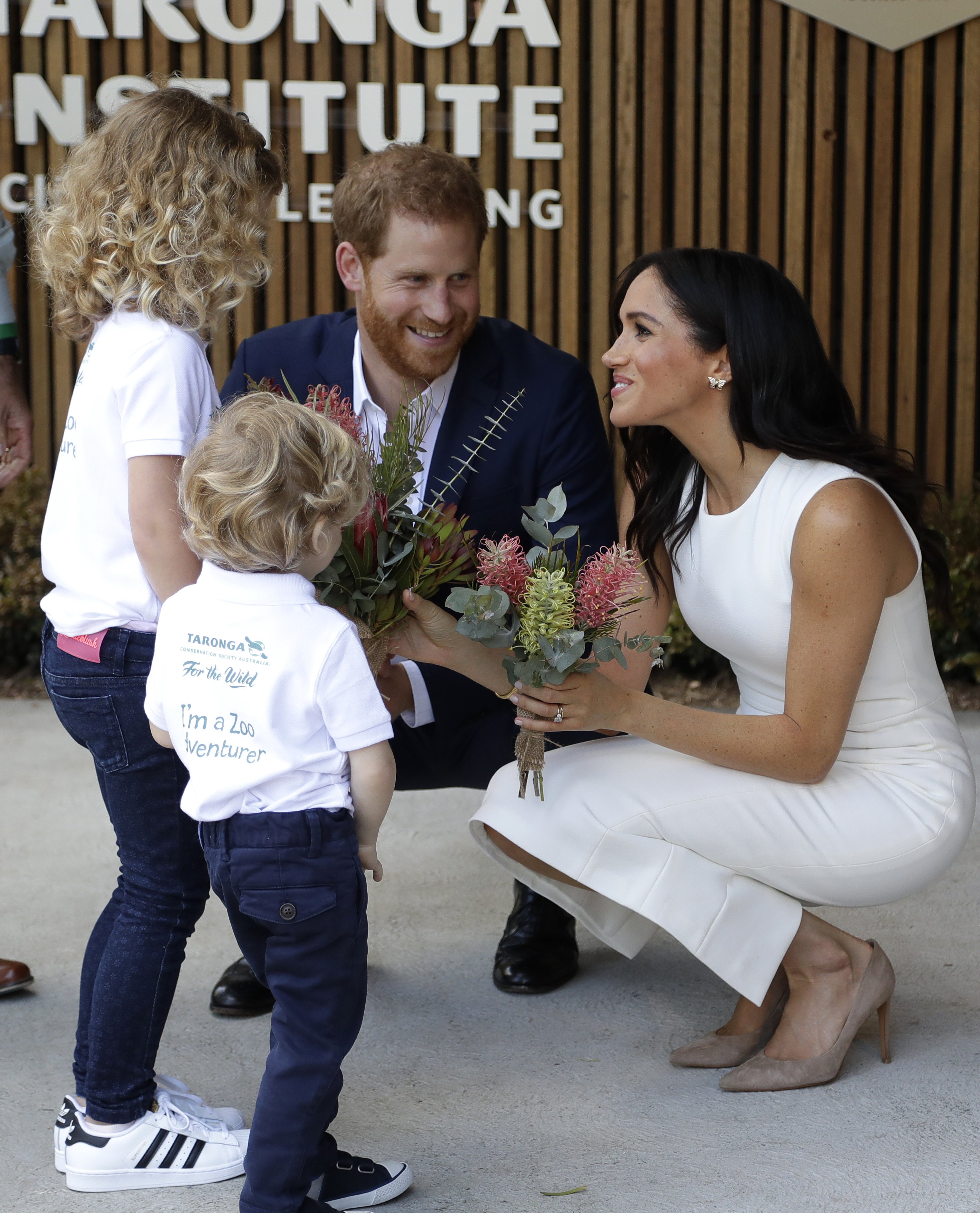 Prince Harry and Meghan Markle in Sydney, Australia in 2018. | Source: Getty Images
The actress said it was special to experience the memories that still live on with people important to Diana, and for Markle she needed to understand that part of Harry that holds so much emotion.
While Markle believes she's already felt Princess Diana's aura, Harry told People he thinks his wife and mother would have been best friends. He added:
"Oh, they'd be thick as thieves, no doubt; I think she'd be ecstatic, jumping up and down, you know so excited for me, but then, like I said, she probably would have been best friends – best friends with Meghan."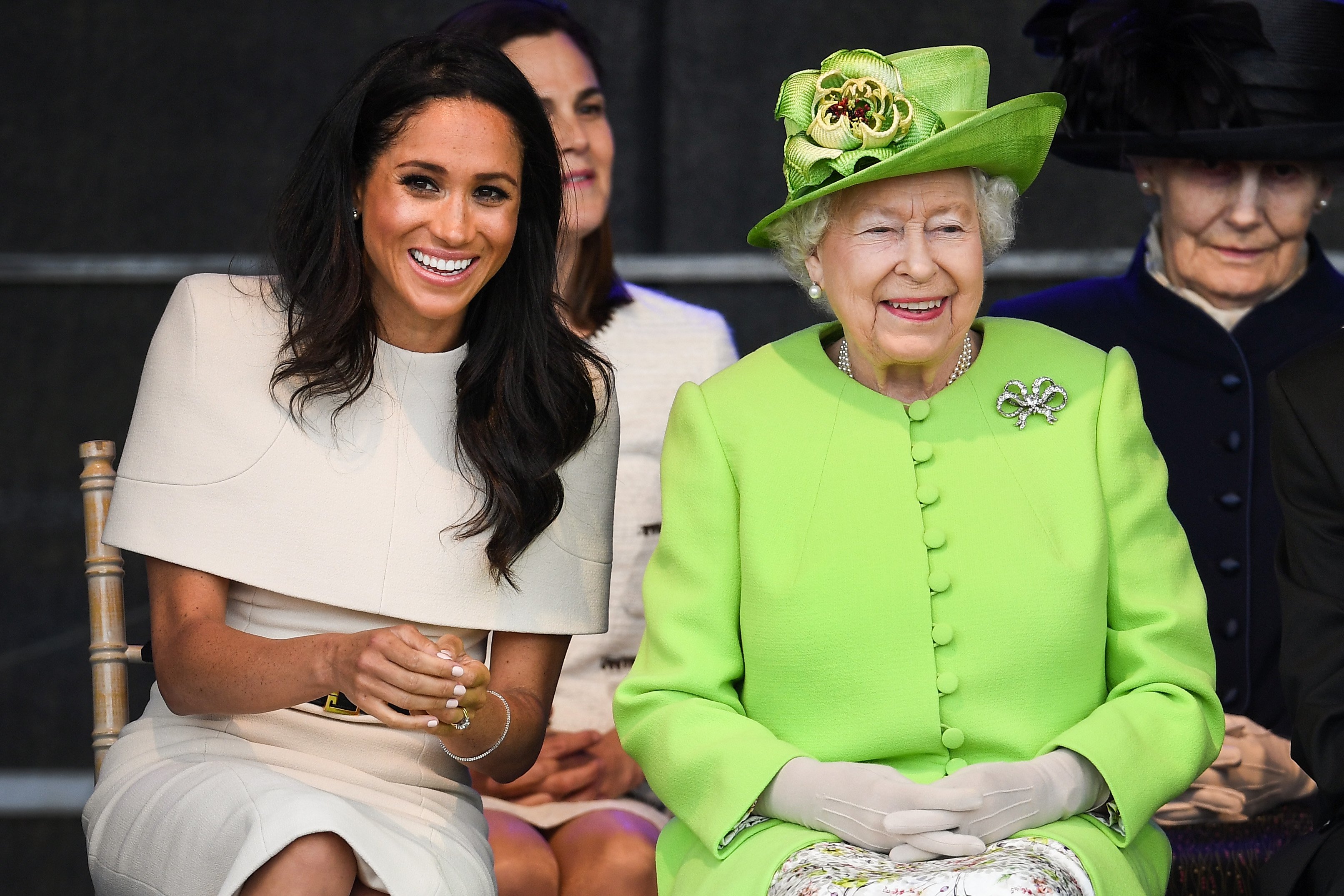 Meghan Markle and Queen Elizabeth II in Chester, England 2018. | Source: Getty images
But above all, the Duke of Sussex said Princess Diana would have been happy for him and the life he has created for himself, and it's times like these that he longs for his mother to share. all good news.
How Prince Harry keeps his mother's memory alive
Prince Harry's decision to step back from royal duties, his explosive interview with Oprah Winfrey and his eventual move to America have caused a rift between him and his brother, Price William.
However, in 2021, ET-Online. reported that the brothers put their differences aside and stood together to honor their late mother.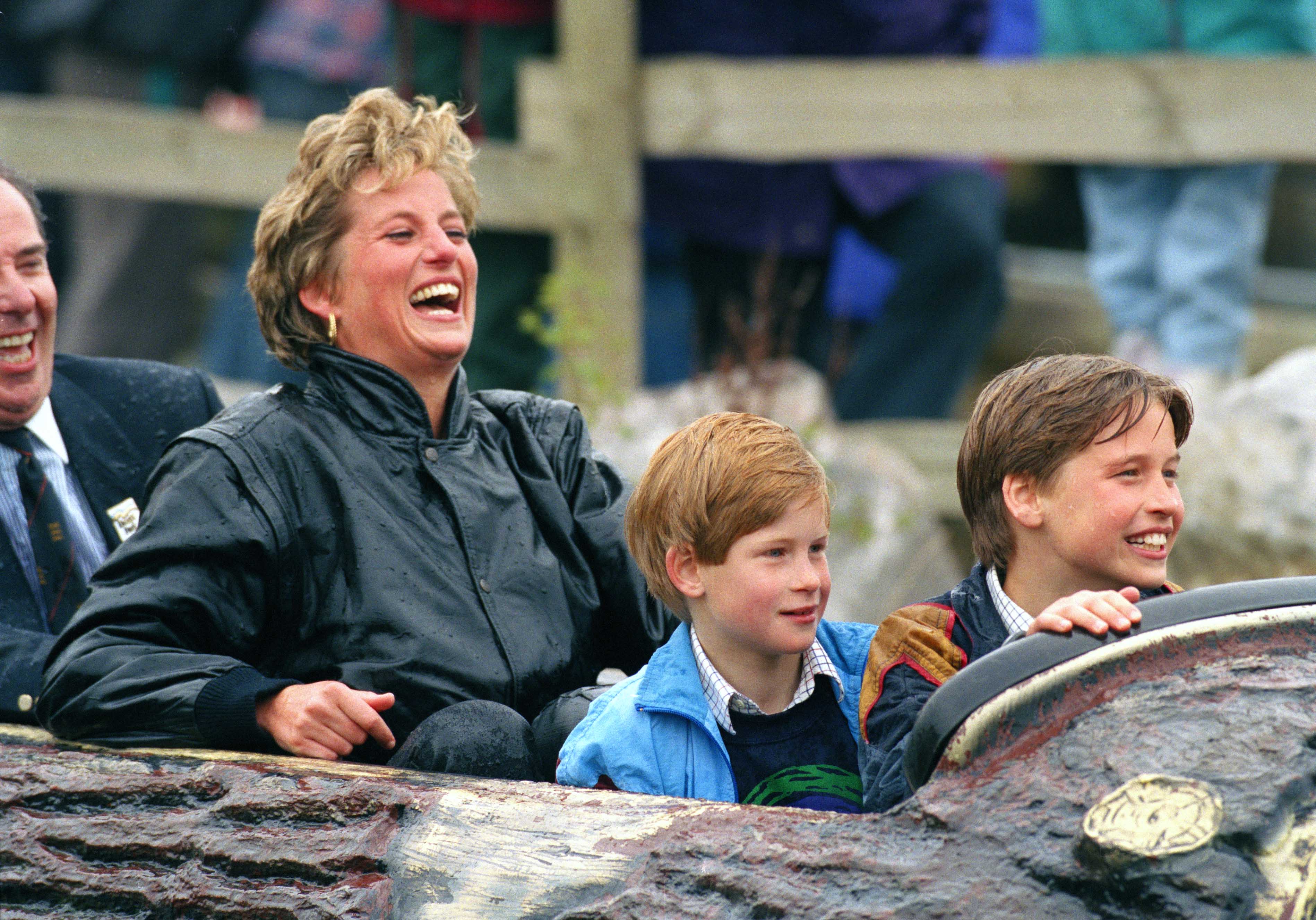 Princess Diana, Prince William and Prince Harry at an amusement park in England in 1993. | Source: Getty Images
According to ET-Online, the brothers gathered at Kensington Palace on July 1, 2021 to unveil the statue of Princess Diana on what would have been her 60th birthday.
The brothers said the statue was to remember "Diana's love, strength and character – qualities that made her a force for good around the world".
Harry and William ended their sweet tribute by acknowledging they wished their mother was still alive, but they hoped the statue would be a constant reminder of the legacy she left behind.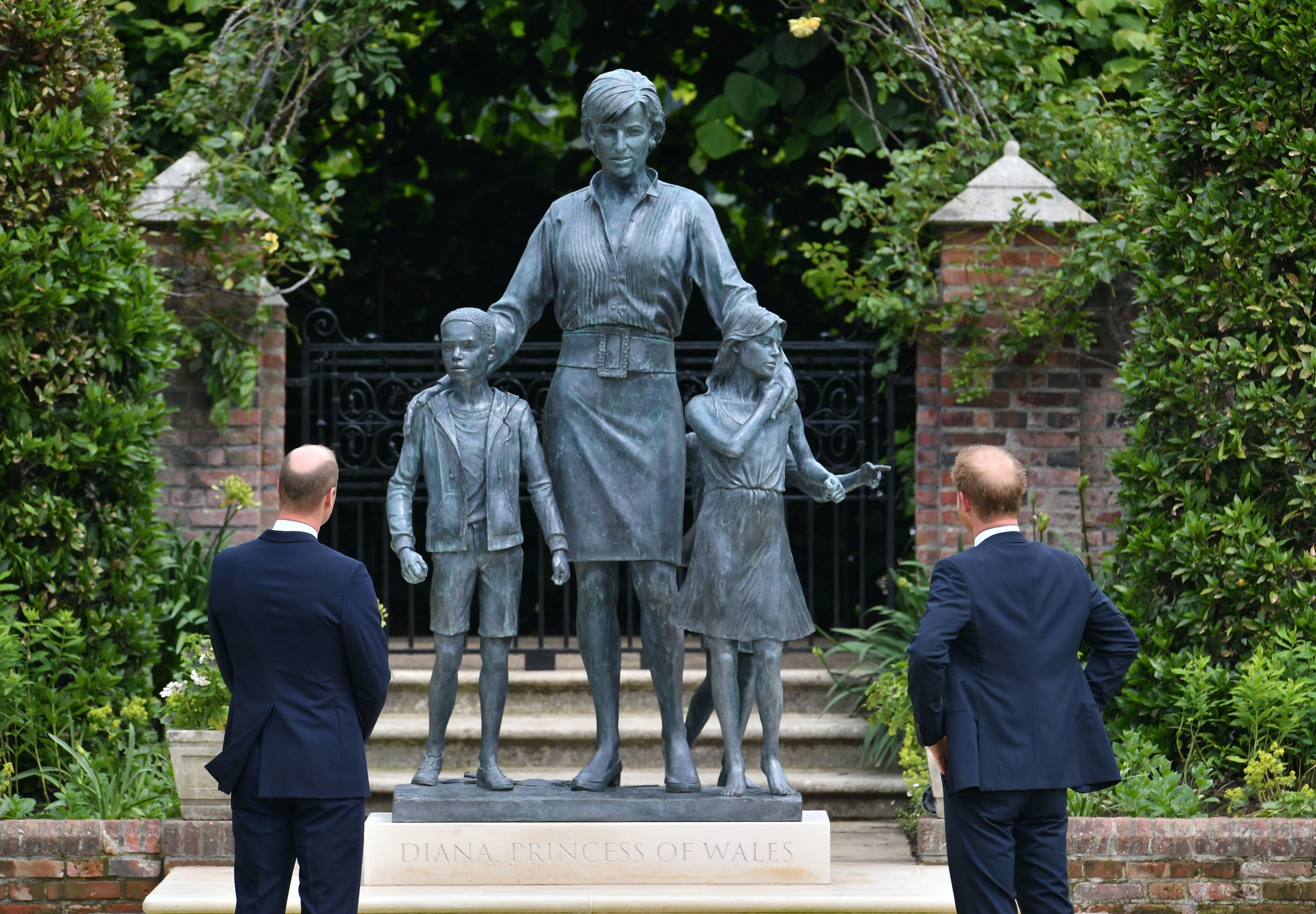 Prince Harry and Prince William unveil Princess Diana statue in London in 2021. | Source: Getty Images
To preserve her mother's memory, People said Prince Harry named his daughter after the important women in his life, Queen Elizabeth II and Princess Diana. Her full name was announced as Lilibet "Lili" Diana Mountbatten-Windsor.
There is no doubt that Princess Diana's death left a hole in Harry's heart. But the Duke of Sussex told People he sees his mother's legacy all around him, especially when looking at his children.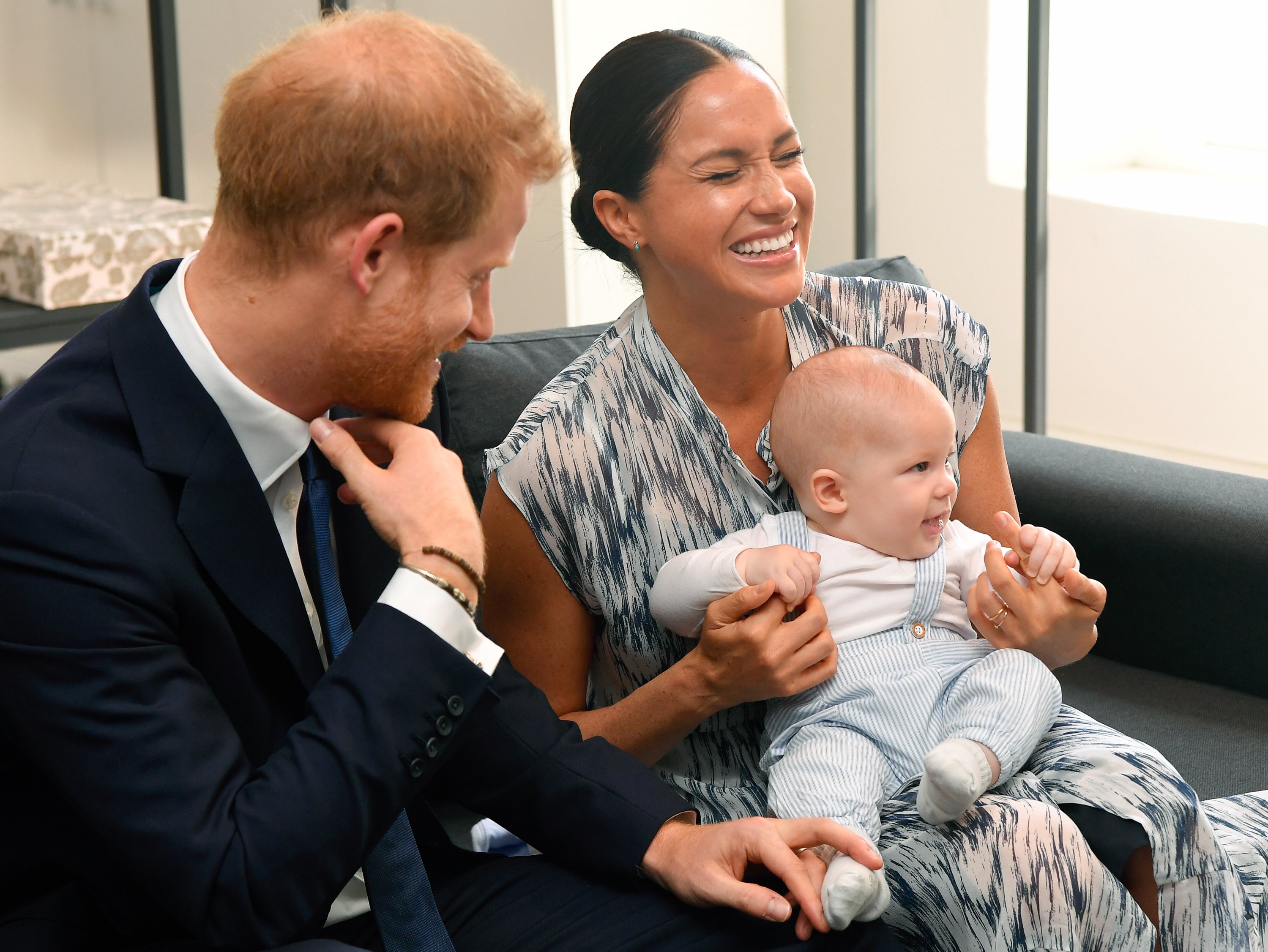 Prince Harry and Meghan Markle with their son Archie in Cape Town, South Africa 2019. | Source: Getty images
The Duke of Sussex even said he tried to introduce Princess Diana to his son Archie by putting a picture of the Princess of Wales in her childhood bedroom. He said:
"I got a picture of her in her childhood room, and it was one of the first words he said – other than 'mom', 'dad', then it was 'grand- mother". Grandmother Diana."
Princess Diana left a mark on this world, and Harry and Williams' children will come to know their grandmother's impact through all the memories left behind.
amomama