Women News
Inty Miller is the daughter of Master P and followed in his footsteps in music
Inty Miller is the second oldest daughter of Master P and Sonya C. Like her parents, she took on a stage name, Princess Inty, to record hip-hop music.
Master P's daughter, Inty Miller, although not as famous as some of her siblings, has a full life. She has a dog named Burberry and loves popular culture.
The rapper was best friends with her late sister Tytyana, and the couple looked remarkably alike as they got older. They shared many interests, such as sports and seasonal cafes. She was devastated when her image was used for Tytyana at the 2022 BET Awards in memory.
Actor Romeo Miller (center) with his sisters Itali Miller (left) and Inty Miller (right) at the premiere of 'Adolescence' at Laemmle Monica Film Center on May 24, 2018 in Santa Monica, California. | Source: Getty Images
Princess Inty is a rapper and producer
Intylyana "Inty" Miller, born in 1993, goes by the rap nickname Princess Inty on social media and Soundcloud. She has a few tracks uploaded to Soundcloud, like "Whatever It Takes", "You Know I See You" and "That Real Love", all with less than 550 plays.
She collaborated with producer 9-0 on "For Better or Worse," which is the final track from the "Ghetto Remodel" compilation album.
As an actress, she starred as Falon in 2022's "Shattered Choices" and had a small role in "I Got the Hook Up 2." Her first acting role was as Princess Inty in the short film "A Mother's Choice." She produced 197 episodes of her father's show, "Master P Reviews."
An auto-generated reel featured stories of her with her brothers, Hercy and Mercy, and an inspirational poem explaining why God created parents. She said the Reel knew his heart "pretty well".
The rapper described her sister as a "beast" at volleyball.
Inty strongly identifies with the lyrics to Taylor Swift's "Anti-Hero." Sitting cross-legged on her bed in a Baby Yoda "Star Wars" sweater, she lip-synched to the pop song in a November 27, 2022 Reel.
Inty recently lost his sister Tytyana
Tytyana Miller died at age 24 on May 27, 2022. Relatives called her by the nicknames Tyty or Tati. Master P announced his death on Instagram without giving the cause of death.
He said: "Mental illness and addiction is a real issue that we can't be afraid to talk about. On what would have been his August 1st birthday, Inty broke his silence on social media by sharing his struggles dealing with Tytyana's death:
"…to me you're more than a post; you're more than 'information' that people need to know, but today is your birthday, baby girl, and if you were still here, I would let the world know…"
Confusingly, she gives her sister's date of birth as August 1996, which contradicts media reports that she died at age 29. The rapper described his sister as a "beast" at volleyball, a sport they both enjoyed. She called Tati her best friend and rock.
Inty wore the costume Tytyana had planned for Halloween, Veronica from "Riverdale", in his memory. She ended the tribute, which she posted 12 days after Halloween 2022, by listing some of the things she had in common with her sister, namely "pumpkin spice lattes and pancakes, Skyepie, the weather in family and Halloween".
In a carousel, she shared Halloween images, including tricks or treats with one of her nieces dressed as a princess. In another snap with her brother Venti, who didn't dress up, she changed her outfit as the witch of Hogwarts Gryffindor house.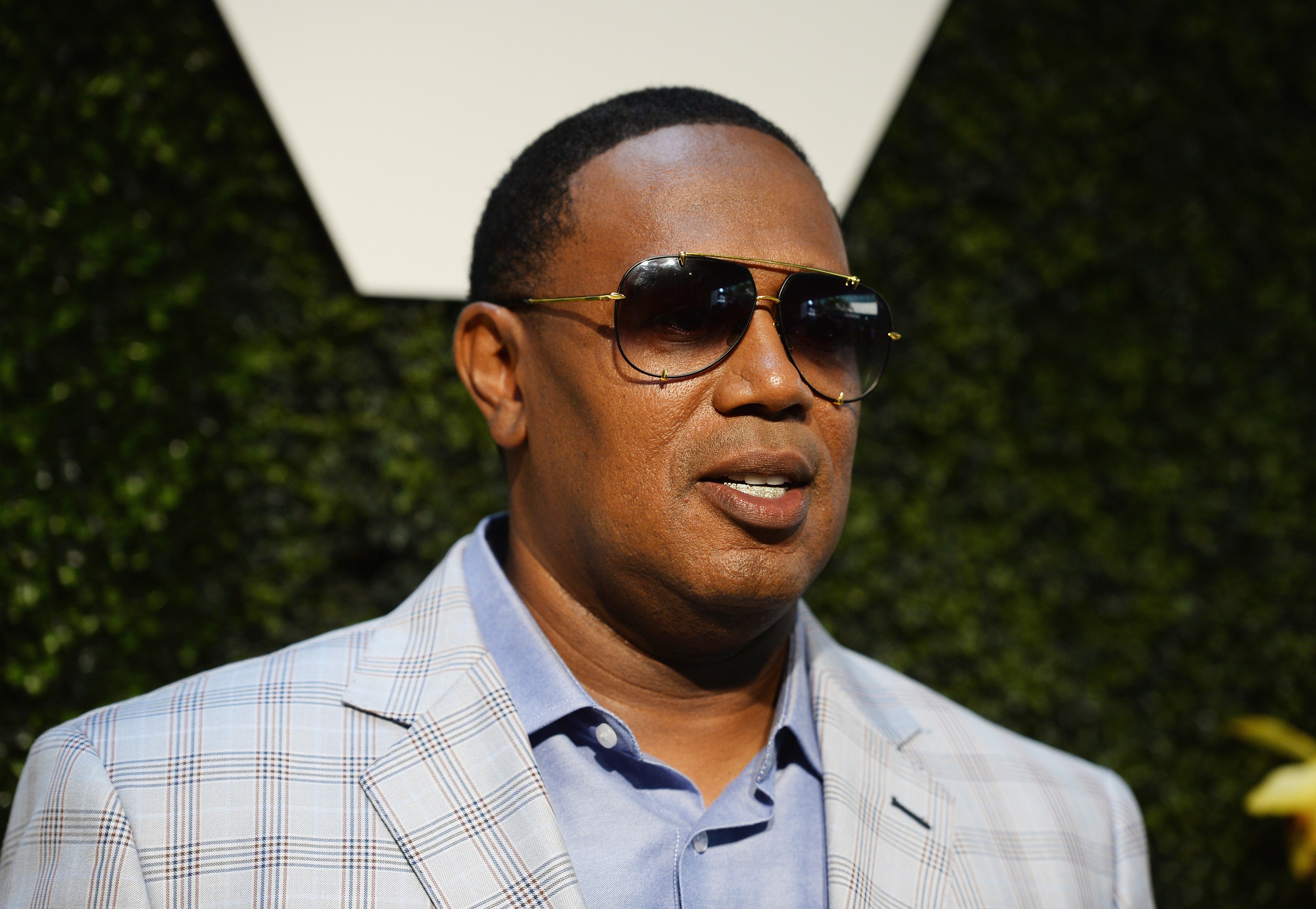 Rapper Master P arrives at the BET Her Awards at the Conga Room at LA Live on June 21, 2018 in Los Angeles, California. | Source: Getty Images
Inty's mother and father are divorced
Rappers Master P and Sonya C had many successful musical collaborations and seven children: Romeo, Vercy, Tytyana, Inty, Itali, Hercy and Mercy, during their 23-year marriage. The couple married in 1989.
Sonya sought to end the marriage in 2013, asking for various assets and money worth $67 million. Her husband said she didn't want to grow up with him. He cited his addiction to drugs and alcohol for the breakdown of their relationship.
On his 44th birthday in 2014, the rapper said he hadn't been with his ex-wife in seven years. He said he would not allow drugs to "destroy his family". A settlement was reached out of court in 2016 and the rapper was declared legally single in May 2022.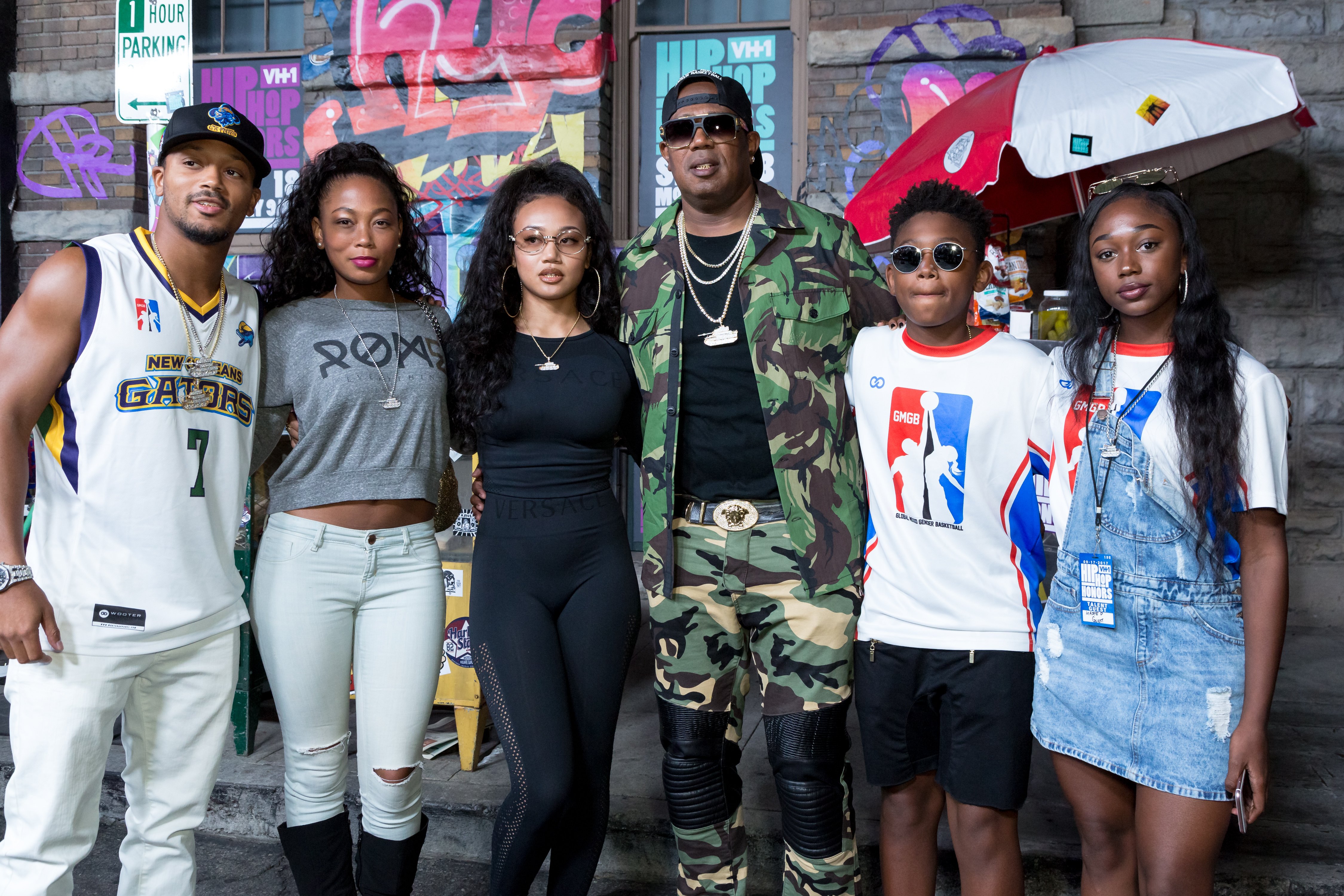 Family member Romeo Miller, Cymphonique Miller, Master P, and family members arrive for VH1's Hip Hop Honors: The 90's Game Changers at Paramount Studios on September 17, 2017 in Hollywood, California. | Source: Getty Images
Inty Miller has 8 siblings
Besides his seven children with Sonya, Master P also fathered Veno, born in 1991, and Cymphonique, in 1996.
Most of his kids have appeared on various Nickelodeon shows as child stars, "Master P's Family Empire" and "Growing Up Hip Hop."
Roméo, born in 1989, became one of the youngest rappers of all time under the stage name Lil' Romeo. He is the host of "Ex on the Beach" on MTV. The former child star welcomed his first child, so far known only as Baby R, with Drew Sangster in February 2022.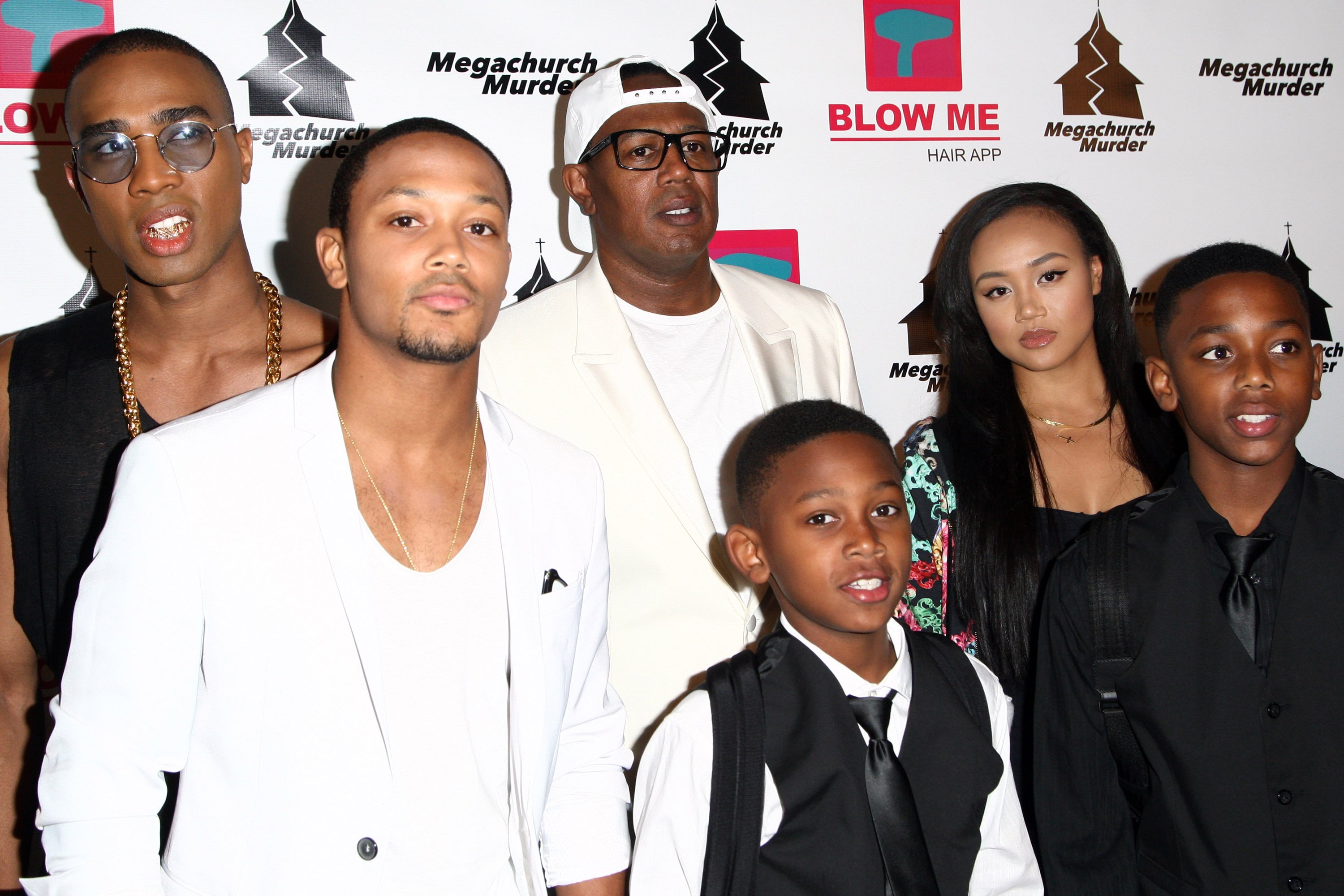 Rappers Romeo Miller aka Lil' Romeo (L), Master P (C) and family attend the premiere screening of 'Megachurch Murder' held at Harmony Gold Theater on January 29, 2015 in Los Angeles, California. | Source: Getty Images
Vercy, born in 1991, is in a relationship with singer-songwriter B Meraki. He is an entrepreneur and was in "I Got the Hook Up 2" with some of his siblings. Itali, born in 1999, is an actress interested in design and fashion.
Veno is best known for racking up debt on his father's credit card on their reality show. He acts on "Malibu Horror Story".
Cymphonique played the role of Kacey Simon in "How to Rock" and is also a singer. The identity of his mother is not publicly known.
Hercy, born in 2002, is a student and basketball player at Xavier University in Cincinnati. ESPN ranked him the fifth best college basketball player in Minnesota in 2021. Mercy, born in 2005, is also a student and basketball player at the University of Houston.
amomama