Women News
Jordy Burrows was everything Nathalie Kelley wanted in a partner
Natalie Kelley and Jordy Burrows. | Source: Getty Images
Jordy Burrows promised Nathalie Kelley a lifetime of happiness in a stunning outdoor ceremony at Sydney Harbour. Unfortunately, the marriage didn't last much longer than the fast-track courtship.
The pandemic has been brutal on Jordy Burrows' industry — and his personal life. As a general manager and DJ at various beach spots, he was a staple of Sydney nightlife.
Their early relationship inspired Rhye's "Song for You" music video, which also featured the "The Fast and the Furious: Tokyo Drift" starlet.
Jordy Burrows and Nat Kelley pose at the Mumm Marquee on Melbourne Cup Day at Flemington Racecourse on November 6, 2018 in Melbourne, Australia. | Source: Getty Images
Jordy Burrows built a career in hospitality
Jordon "Jordy" Burrows grew up in Berowra, a northern suburb of Sydney, Australia. He graduated from Asquith Boys High School in 2003, which prides itself on its "exceptional learning opportunities for boys".
After graduating, he quickly rose through the ranks at Ryan's Hotels to become a manager, a position his LinkedIn says he held four months before a decade until August 2013.
It does not list any higher education on the companies social media platform. Still, he has a good number of mentions for his insight into hospitality management, customer service, performance management, and menu development.
Afterwards, Burrows served as Owner and Managing Director of The Bucket List Bondi, Bondi Beach, Sydney, between August 2013 and November 2017. Along with his staff, the Managing Director participated in the Clean Up Australia initiative at Bondi Beach in 2016.
The Australian spent 10 months as general manager and fired at Bondi Beach Public Bar from November 2017 to August 2018, the last position he made public. He worked at the trendy Italian restaurant Icebergs Dining Room in an unknown capacity around 2019.
In a July 2018 report by The Sydney Morning Herald on Kelly, the Asquith alum was identified as a Bondi bar owner.
The relationship between Nathalie and Jordan developed very quickly
The Aussie couple were only in each other's company in person for 14 days before a heartfelt comment from Kelly at a hotel in Atlanta, Georgia, turned into a proposal.
The Peruvian-Australian actress met Bondi's managing director through mutual friends a few days before New Year's Eve in 2017. The four days they spent together was enough for the couple to continue the long-distance connection, and two months later they vacationed in Tulum, Mexico. She said:
"He ticked all the boxes for everything I've ever wanted in a partner – he's extremely fun and funny, he's relaxed and easy going, he's not possessive or jealous, he's incredibly kind and generous – just an amazing human being."
After their sexy trip to Mexico, Burrows spent a few days with his girlfriend in Atlanta, where she was filming "Dynasty." Kelly spontaneously proposed one night after realizing she finally understood why anyone would want to be with just one person for the rest of their life.
Kelly said the shoot, which paid homage to "The Getaway" starring Steve McQueen and Ali McGraw, was perfect for her husband, who loves fast cars.
Burrows first mentioned his impending nuptials to the 'Vampire Diaries' actress on April 2 that year, captioning a happy photo of the 'wife-to-be' couple.
Thanks to the Burrows' experience in hospitality, the April 29, 2018 wedding took place over two months in Potts Point, Sydney, with the reception at The Island. While Nicole Kidman, who is an alumnus of Kelly's high school, was not in attendance, celebrity guests included Dynasty co-star Rafael de la Fuente and Jade Yarbrough.
The bride wore a modern sheer wedding dress with a pinafore silhouette reminiscent of a vintage nightgown, juxtaposed with a tiara of shimmering daisy-shaped stones delicately stacked on top of each other. The bride said:
"I wanted to be comfortable, and this dress, for me, was the epitome of innocence, purity, light and simplicity. It was also all the ways I would describe my relationship: simple, unfussy, open, easy to read."
The happy couple did a photoshoot for Port-a-Vie's online magazine launch issue a few months after their big day.
Kelly said the shoot, which paid homage to "The Getaway" starring Steve McQueen and Ali McGraw, was perfect for her husband, who loves fast cars but has a "healthier masculinity than Steve McQueen".
The filming theme also played into their romance, which the actress called "very romantic and spontaneous."
Jordy and Natalie's marriage didn't last long
Rumors of their separation were fueled by the lack of photos of each other on their respective social media platforms. Burrows refuted the gossip in an Australian tabloid in April 2020. He said he was in the US for family reasons and she was in the US for work.
He explained that as a married couple, they consciously decided to take their relationship offline to protect their privacy.
According to a report, the couple separated in June 2020. As there was no official announcement of the split, Kelly's posts about her travels with new beau Andrès Alonso in August 2021 served as her official confirmation of the end of the union.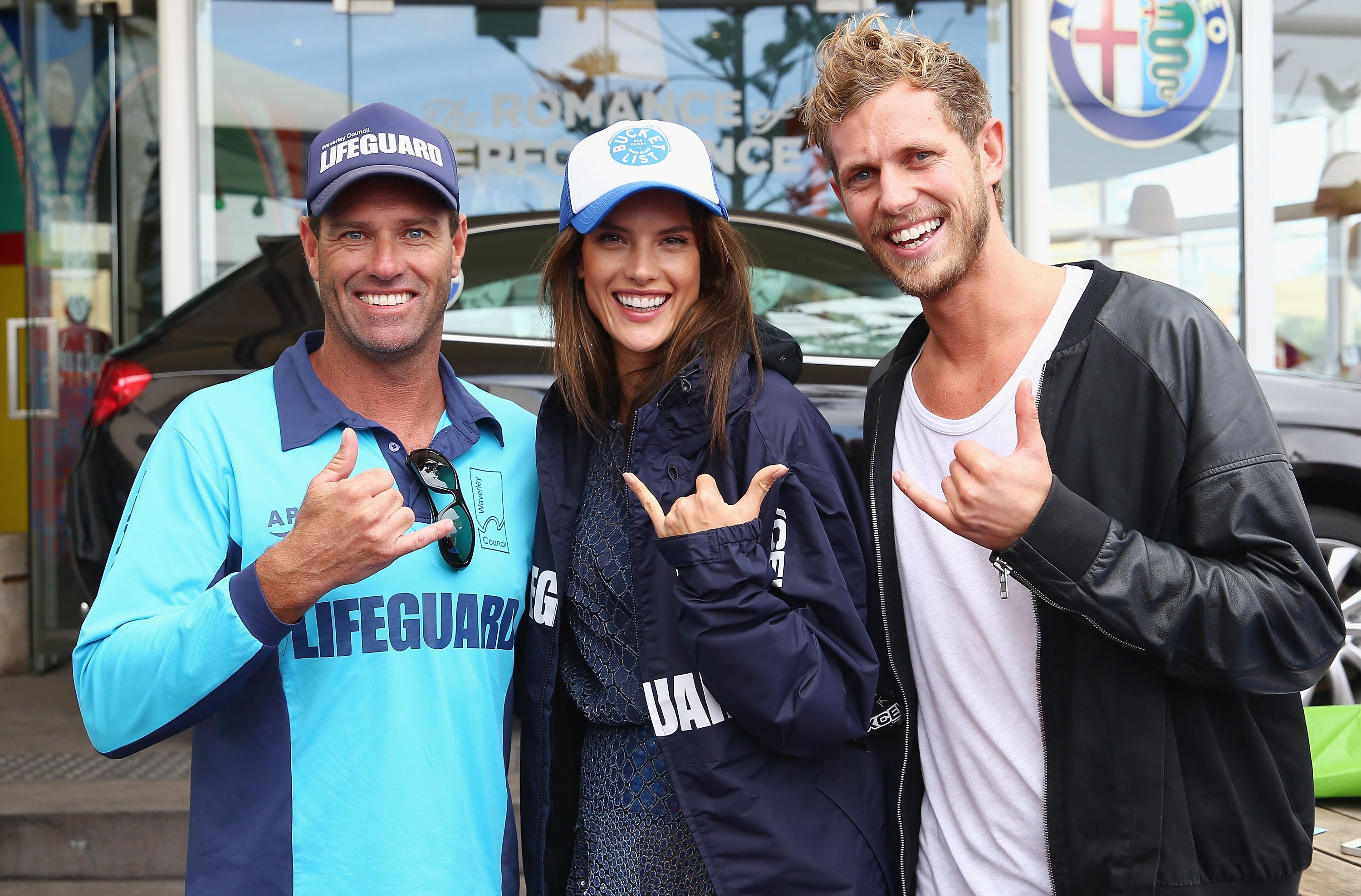 Model Alessandra Ambrosio poses alongside Bondi lifeguard Bruce Hopkins (L) and Bucket List license holder Jordan Burrows (R) at The Bucket List on April 7, 2014 in Sydney, Australia. | SourceGetty Images
Jordy Burrows had many famous acquaintances before he met Natalie
Prior to her marriage and divorce in Hollywood, Burrows maximized her work's closeness to the rich and famous in her private life.
Her birthday party in 2016 reportedly brought together her friends, "Neighbors" star Jodi Anasta and Warren Ginsberg, a real estate agent, where they were caught kissing.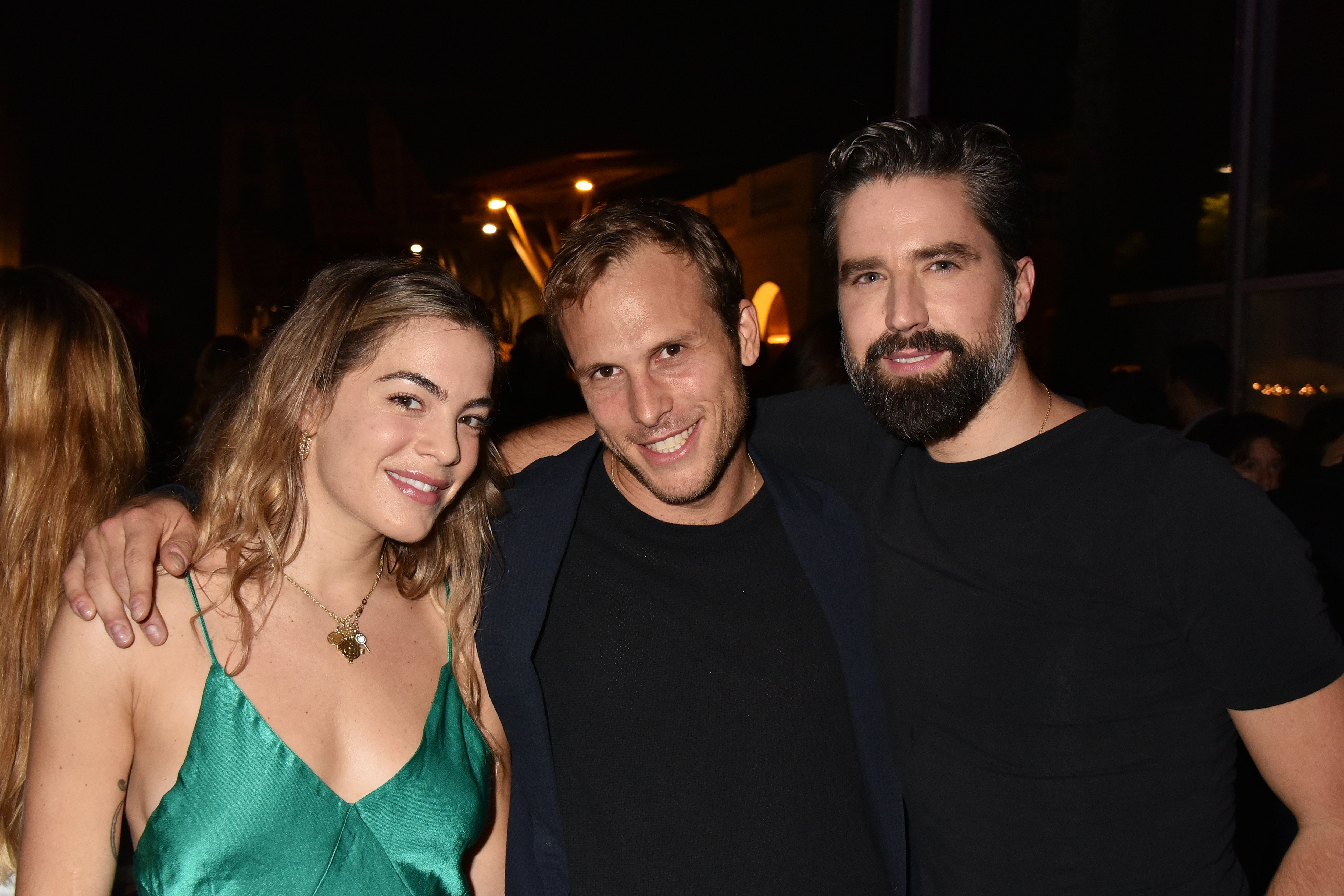 (L-R) Chelsea Leyland, Jordan Burrows and Jack Guinness attend the Barcelona EDITION Launch Party on September 20, 2018 in Barcelona, ​​Spain. | Source: Getty Images
He was pictured with DJ Chelsea Leyland and UK host Jack Guinness at a Barcelona launch party on September 20, 2018 in Barcelona, ​​Spain.
Burrows is believed to be a Byron Bay-based hospitality consultant and DJ now, according to a British tabloid, and has taken his 14.2,000 strong Instagram account private.
amomama