Women News
Monique James is the 'mother of champions' – Meet Gary Payton's ex-wife and their 3 kids
Monique James has divorced her NBA star husband, but the woman who calls herself the "mother of champions" raised her three children while starting a foundation and starting a non-profit organization.
Monique James, the ex-wife of NBA icon Gary Payton, frequently posts images of her kids or herself on Instagram, and it seems they've built a really close bond.
She is a fan of her son Gary II, who is following in his father's footsteps as a basketball player. Apart from being a supportive mother, she is also a caring grandmother, as her daughter Raquel Payton had a son.
James also pursues her passion as an artist when she doesn't spend time with her grandson, without whom she says she can't breathe. In 2022, the proud mom shared the first painting she drew for her son.
The mother-of-three is also a co-host of the "OUTTA POCKET Radio Show", where they talk about past, present and future sports topics with different players.
MONIQUE JAMES IS VERY SPORTY AND ACTIVE
James ran track when she was younger, doing the high and long jump. Writer Marc Spears described her as the most athletic in her class and a basketball star in her own right.
When she attended Skyline High School in Oakland, she played basketball for the school team and ran 100 yards, 200 yards, and hurdles.
Monique James at Shaquille O'Neal's pre-season party on October 20, 2003 | Source: Getty Images
Not only was she good at sports, but she was also the best among her peers. In an interview, James said:
"I had the highest vertical jump among the girls in high school. And I was the fastest. So when we went back and forth [running exercises], I was the fastest. Always first."
Today, she talks sports on her YouTube radio show, shows off her artistic skills, often hangs out with her grandson, hangs out with her kids as often as she can, and works out regularly.
By searching for "Monique James", you can find many pages with information about different women named Monique James on the internet.
However, Gary Payton's ex-wife is not a psychiatrist, and she is not related to Monique James, an agent whose company helped launch the careers of many famous stars.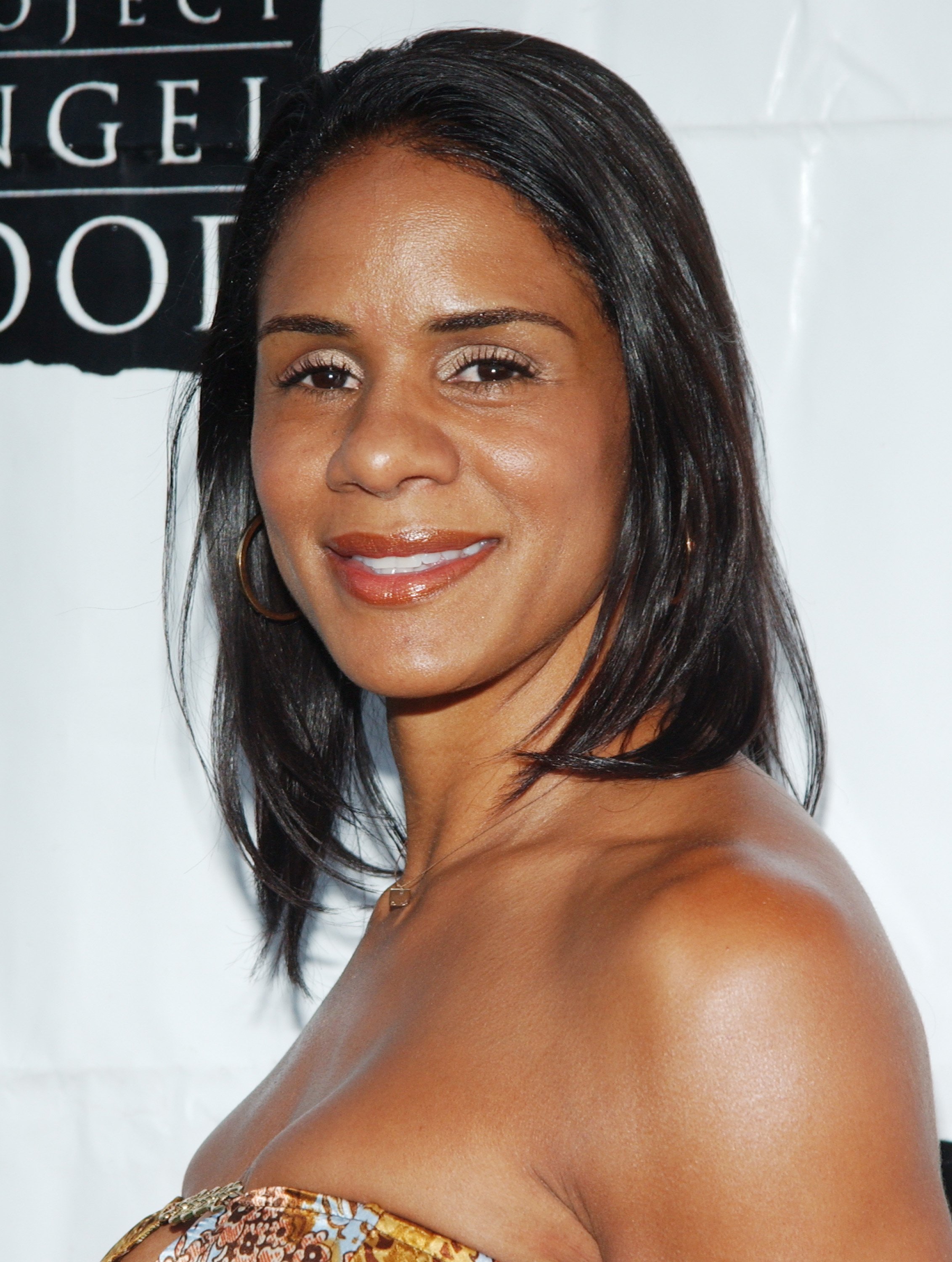 Monique James at the 11th Annual Angel Awards hosted by Project Angel Food on August 21, 2004 | Source: Getty Images
WEDDING CEREMONY OF MONIQUE JAMES AND GARY PAYTON
James married her ex-husband on July 26, 1997. When they got married, they had already been together for almost ten years and had two children, Gary II and Raquel. They welcomed their third child, a son named Julian, after their marriage.
They had a lavish wedding with over 400 guests and spent around $200,000. Despite the number of guests who graced the occasion, the star's longtime Seattle SuperSonics teammate Shawn Kemp was absent due to disputes between Kemp and the team's managers.
REGRET OF DIVORCE
Due to her husband's numerous infidelities, James filed for divorce, and they finally separated in 2012. After many years, the 8-time NBA All-Star showed how much he regretted what he had done, causing them to separate.
However, in 2016 when they inducted him into the Naismith Memorial Basketball Hall of Fame, he invited his ex-wife to come with him.
Years later, the NBA star knew there were many relationships to heal, but the one he had with his ex-wife, James, and lifelong friend was among the most important.
In an interview, he confessed that at the time of their separation he was not the best. He said: "I was not the best guy in the world. If I could, I would change the hurt I caused my ex-wife. She was there before all the fame. (…) She has So much for me. She deserves to be a part of it.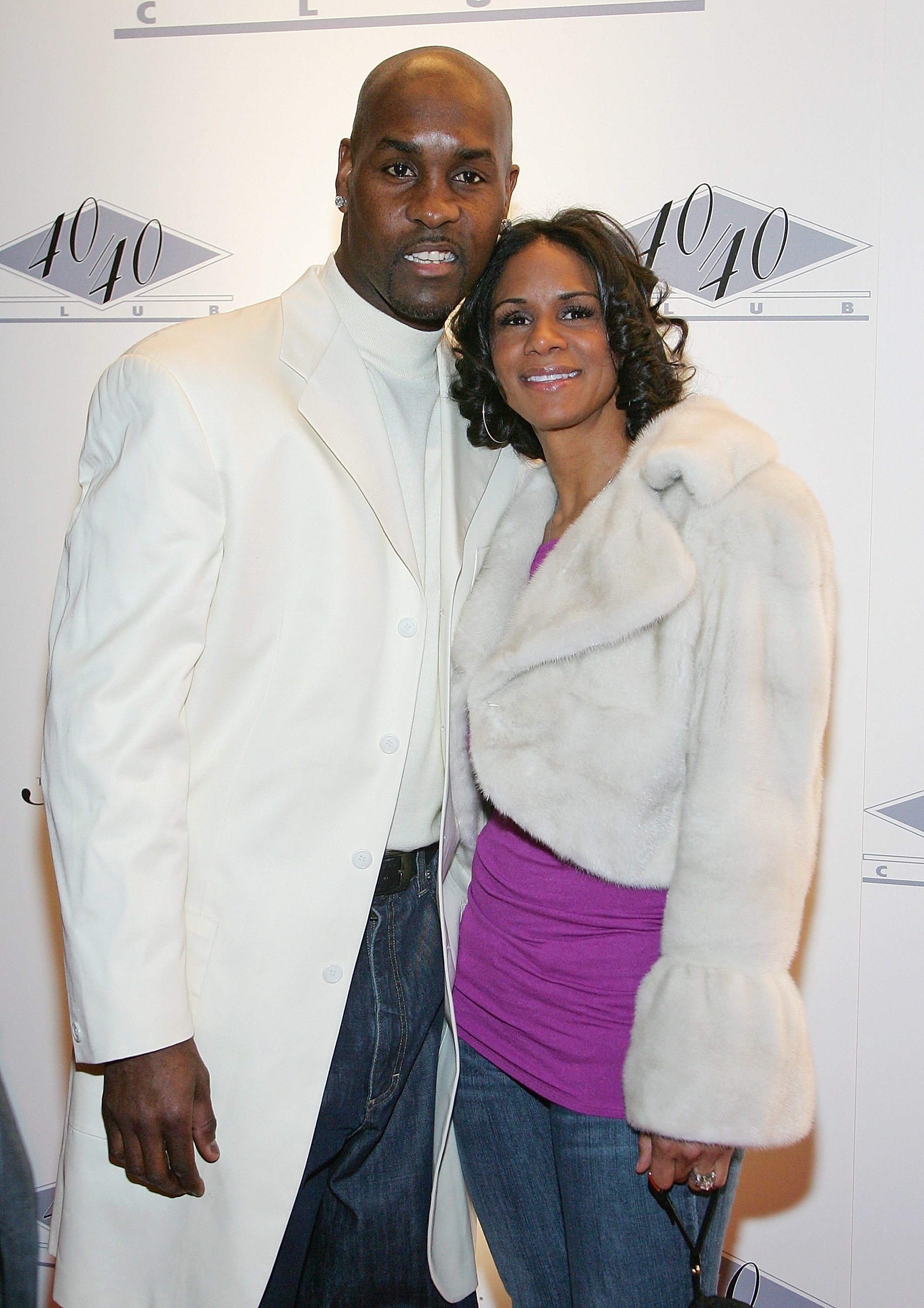 Gary Payton and Monique James at the opening of Jay-Z's 40/40 Club on December 30, 2007 | Source: Getty Images
MONIQUE JAMES WAS MARRIED TO NBA STAR GARY PAYTON
Better known as "The Glove", Gary Dwayne Payton was born in 1968 and has been recognized as one of the most determined defensemen in NBA history.
Named Defensive Player of the Year in 1996, his career began with the Seattle SuperSonics, when he was selected second overall in the 1990 NBA Draft.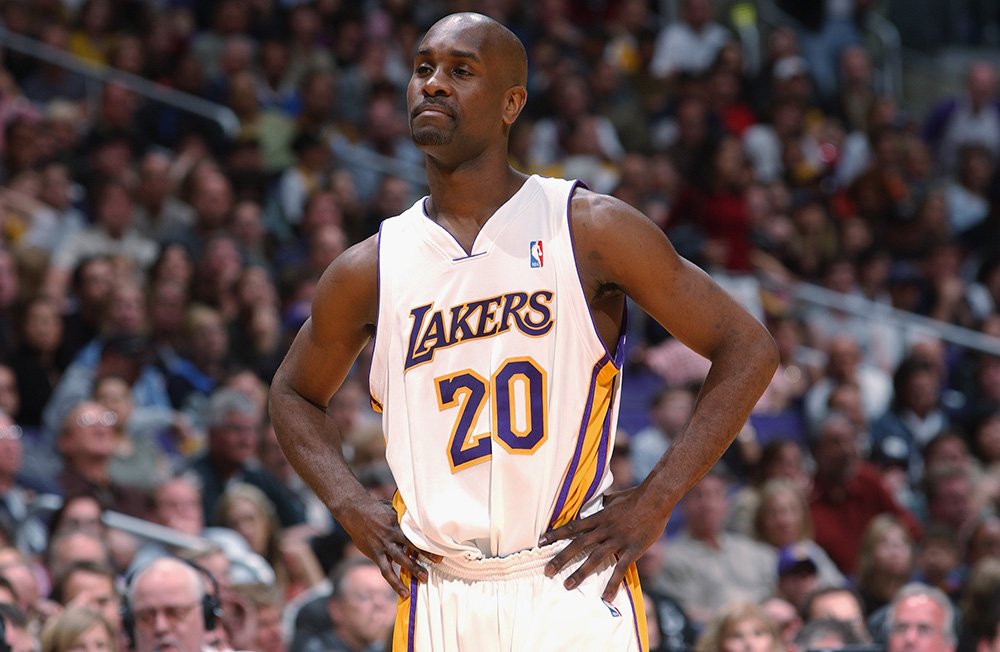 Gary Payton #20 of the Los Angeles Lakers on the court during the game against the Milwaukee Bucks on March 21, 2004 I Source: Getty Images
Early on, he teamed up with his longtime partner Shawn Kemp, and although they didn't win any championships, they both took the team to the next level.
In 2003, Payton was signed by the Lakers as a free agent. In 2005, he played with Miami Heat; during his partnership with Shaquille O'Neal, the Heat won the NBA title in 2006.
MONIQUE JAMES, THE "MOTHER OF CHAMPIONS"
James' first son, Gary Dwayne Payton II, named after his father, was born in 1992. Since his father's name is "The Glove", he refers to himself as "The Mitten". The Portland Trail Blazers guard started playing basketball in high school and was on the swim team.
Being as good at sports as his mother, he improved his school's basketball team's points at Salt Lake Community College in Utah before transferring to Oregon State. There, he became the first Pac-12 Defensive Player of the Year twice.
When James' first son was named the Bob Lanier Community Assist Award season winner for 2021-22, she was proud of his accomplishments and dedicated a moving essay to him. She says:
"The kindness and selflessness it takes to win such an award – all I can say is I'm so proud. And I love you, my little G, and I'm so excited for this waiting for you. You're just getting started. You'll do even more great work."
James wrote that she believed her son would have a significant impact on people's lives and his career would only see upward growth.
The "mother of champions" has an only daughter, Raquel Payton-Childs. They've kept their daughter out of the spotlight, and she's currently married to basketball coach Jesse Childs, and they have a son.
James' last child is Julian Payton. In 2019, he scared his mother after being involved in an accident. Three years later, James took to Instagram to reveal that his son had survived thank God because God had plans for him!
Over the years, James has proven that she will rearrange her life for her children and as her family grows to include grandchildren, her love for them grows as well.
amomama