Women News
Rachel Nichols' husband Max is the son of a famous Hollywood director
Rachel Nichols [Left] and her husband Max Nichols [Right]. | Source: Getty Images.
The husband of famous journalist and sportscaster Rachel Nichols is Max Nichols, the son of Mike Nichols, the iconic Oscar-winning director of "The Graduate".
Showtime Sports reporter Rachel Nichols' work is well known to NBA and NFL fans, but she has kept her personal life obscure. Rachel Nichols' husband is Max Nichols, a video and film director.
The couple have been married for over 20 years but keep their relationship and family out of the spotlight as much as possible. Here's everything we know about the journalist and director's love story.
Max Nichols and Rachel Nichols at the 2014 premiere of 'Two Night Stand' in Hollywood, CA. | Source: Getty Images
Rachel Alexander Nichols was born in Potomac, Maryland on October 18, 1973, and had been a sports fan since childhood. Max Nichols was born two months later, on December 9, 1973, and he too fell in love with film and storytelling as a child.
Rachel and Max's love story sounds like an old-school romantic comedy: The two met as teenagers at senior summer camp and dated but ended up losing contact.
Max played the part as a kid a bit and grew up surrounded by the mystique of cinema. Her father was famed theater and film director Mike Nichols, and her mother is novelist and screenwriter Annabel Davis-Goff, author of "Walled Gardens" and "The Dower House."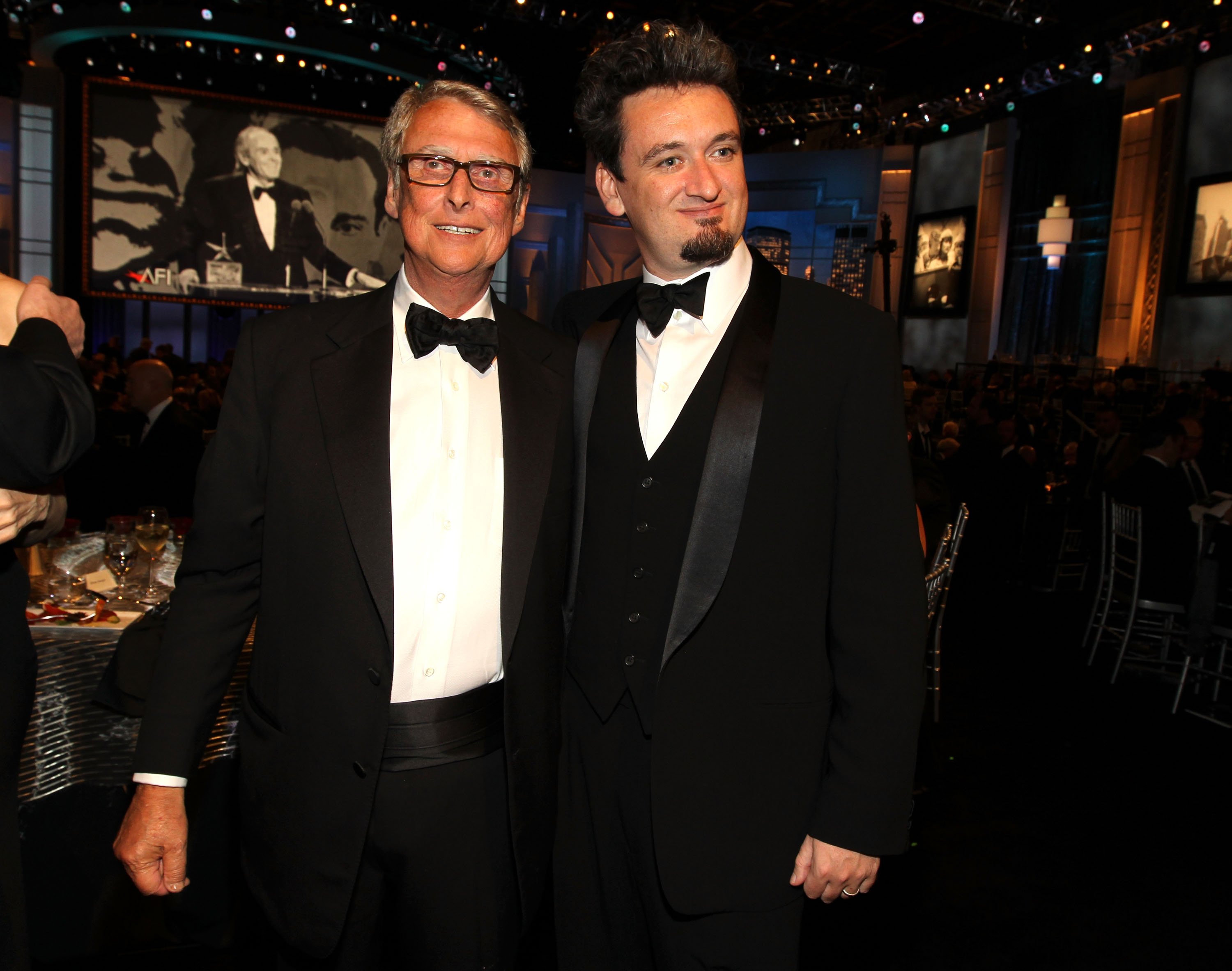 Mike Nichols and his son Max Nichols at the 38th AFI Life Achievement Award honoring Mike Nichols in 2010 in Culver City, CA. | Source: Getty Images
Max Nichols followed in the footsteps of his famous father
Max's father, Mike Nichols, is best known to fans for his Oscar-winning film 'The Graduate' starring iconic actor Dustin Hoffman and many other films like 'Catch-22' and the autobiographical 'Postcards from the Edge. by Carrie Fisher.
During Mike's extraordinary career, he has worked with Melanie Griffith on 'Working Girl', Cher and Meryl Streep on Silkwood, Jack Nicholson on 'Wolf' and Harrison Ford on 'Regarding Henry'.
Max got his first taste of showbiz at the age of 8 when he starred in Milos Forman's 1981 film "Ragtime" alongside stars like the legendary James Cagney, Brad Dourif, Elizabeth McGovern, Mandy Patinkin and Samuel L. Jackson.
Max's working credits include the music video for T-Pain's "I'm 'n Luv (wit a Stripper)", and he made his film directorial debut in 2014 with the film "Two Night Stand". ", a romantic comedy starring Miles Teller and Analeigh Tipton.
Rachel and Max married in 2001, but met long before
Rachel and Max's love story sounds like an old-school romantic comedy: the two met as teenagers at a summer camp in Maine and dated but ended up losing touch. They met again years later as adults when he watched her and fell in love again.
The couple tied the knot in romantic Venice in 2001 in a Jewish ceremony attended by family and close friends, including Rachel's parents, Jane and Ronald Jacobs. Rachel has Instagram and Twitter accounts and millions of followers, but she never posts about her personal life.
They have twin daughters
Max and Rachel welcomed twin girls in 2011, but the sports journalist never posted photos of her daughters or revealed their names. She opened up about her children for the first time in 2020 when she revealed the girls were devastated when she was forced to cancel their birthday party.
Because their birthday fell just weeks after restrictions were imposed to curb the Covid pandemic, they were among the first children to feel the pinch. She told the sorry third graders who thought they would be eight forever:
"No, you'll still be 9, you just don't have a birthday party."
Max and Rache's daughters have weathered the pandemic with drive-through dates, and now that the pandemic is over, Rachel revealed in a rare Instagram post, they're celebrating their half-birthdays to make up for the fun they missed. during social distancing.
amomama