Women News
Texas grandfather runs to say goodbye to his granddaughter every time she leaves until her dying day
Children look up to their grandparents and a granddaughter recorded the heartwarming tradition she shared with her precious grandfather. He left all of his grandchildren a lifetime of memories they would cherish forever.
Eska Miller showered his grandchildren with love and he loved being a pillar of strength in their lives. The Texan was affectionately called "Guywa" by his loved ones and showed unconditional devotion and care for them whenever possible.
Growing up, Eska savored every moment with her family and was proud to watch the little ones grow. He also shared a unique tradition with his grandchildren, and the adorable gesture went viral online.
Grandfather Eska Miller. | Source: tiktok.com/haley_gamez
His farewell tradition
Haley Gamez and her husband, Danie Gamez, were blessed to have Grandpa Eska in their lives. He spoiled them and their children every time they came to visit him.
As far back as Haley can remember, her precious Guywa would say goodbye to her every time she left her house. He had a little farewell run he did alongside the car at the start, and the activity quickly became a tradition.
In 2022, Haley shared sad news with the online community that had come to know and love her grandfather. It was an announcement no one wanted to hear.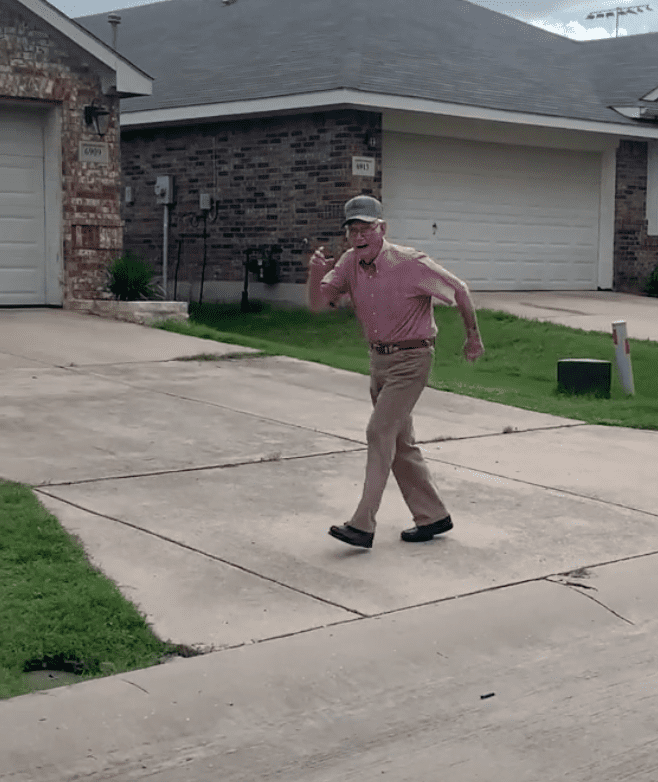 Eska Miller. | Source: tiktok.com/haley_gamez
Follow in his footsteps
Haley shared that her grandfather had done the farewell race his whole life and hoped that one day she could do it with her grandchildren.
Valuing loved ones and making them feel special were just two of the many lessons Eska taught Haley, and she planned to follow his lead for the rest of her life.
The simple tradition of goodbye meant the world to Haley and the rest of her family, and they would cherish her forever. The proud grandson added:
"[This is] what memories are made of."
Make people smile all over the world
In 2021, Haley shared a compilation clip of her grandpa doing his classic goodbye run. The images touched many hearts and netizens instantly fell in love with Eska.
Asked about his newfound fame, the passionate grandfather replied comically:
"Well, I puff up when people tell me [about the video]and I'm like, 'man, I'm popular.'"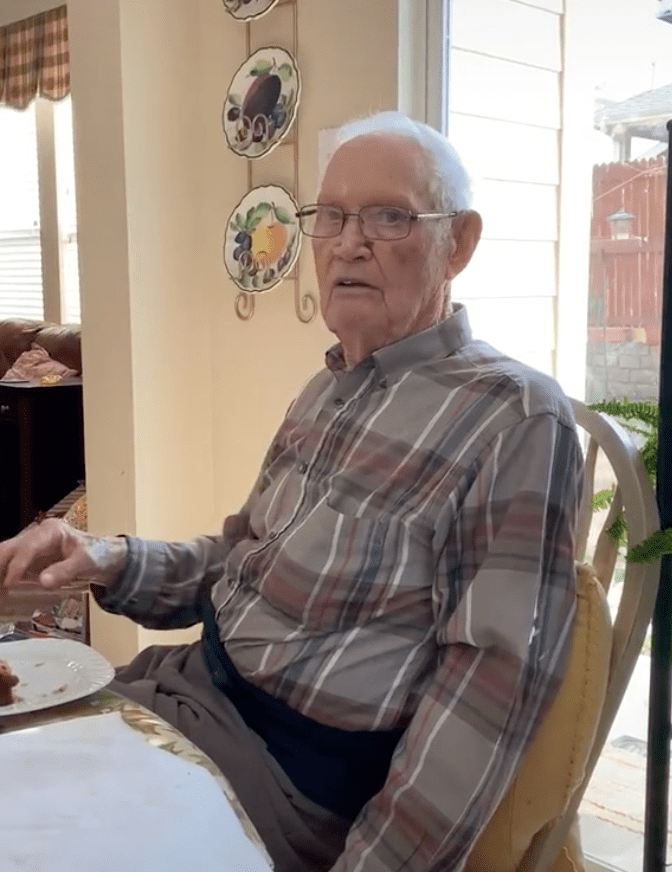 Eska Miller. | Source: tiktok.com/haley_gamez
His legacy of love lives on
In 2022, Haley shared sad news with the online community that had come to know and love her grandfather. It was an announcement no one wanted to hear. The kind old man passed away and his death was hard on Haley's family.
He held a special place in their hearts and his absence was felt on a daily basis. In a heartbreaking remembrance video of their loved one, the granddaughter shared Guywa's last run and said she can't wait to see him again one day. She added:
"We will truly miss you, Guywa. Until we meet again. Like the life of a flower, like a breath or a sigh, so the years we live like a dream hasten; it's true, today we are here, but tomorrow maybe we will only see a grave in the valley and a memory of me We love you, our Guywa.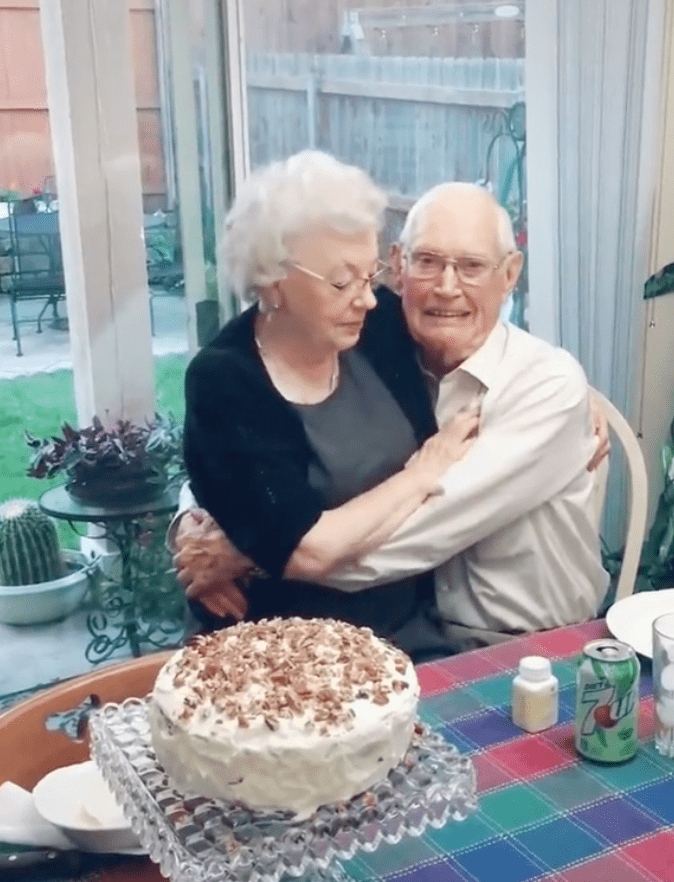 Eska Miller and his wife. | Source: tiktok.com/haley_gamez
The reaction online
The online community was in awe of the sweet grandfather and the way he treated his beloved family members. Many were also moved to tears by his actions, and they encouraged others to value their grandparents:
"Omg I'm crying!!! My grandpa did this to all of our grandkids. He died in 2004 from Alzheimer's disease. Cherish your grandparents while they're here."

— (Megan Peoro) April 9, 2021
"My eyes are popping so much right now!!! I'm glad for you that you have your grandparents. I'm 50, and mine on both sides have passed. May God continue to strengthen them daily. I don't I don't know them, but I can say they are wonderful, loving people."

– (Daphne English) April 9, 2021
"Both of my grandfathers died before I was born. This man is so handsome and I love him. He takes all his energy to run around and say goodbye to his children and grandchildren. It's a strong love. "

— (Sweetz Lovin) April 9, 2021
"Sorry for your loss, but he will always be here chasing you and watching over you."

– (Mackenzie) December 19, 2022
"Awww, Hailey and Danny, my heart aches [because] you lost that amazing soul. Blame now! Cuddles."

— (Sadie Jane) December 19, 2022
"A great man. I've known him for over 10 years and my wife has known him for over 24. He used to give my son candy every Sunday and Wednesday. My family will miss him."

— (hsterlynn) December 26, 2022
Grandfather Eska was one of a kind, and because he loved deeply while he was able, his memory will never be forgotten. His family will always look back on their time fondly. RIP, dear man, and fly with the angels.
Click here for a story about a father's showing of affection for those he cared about most. The adoring father never allowed his daughters to leave the house without first giving them a rose. Images of the sweet tradition will melt your heart.
amomama