Women News
They asked me to stay in a safe place, but I made it home, despite the threat of shelling and blackouts
Stay comfortably or return to your hometown, where your house was razed? This question was on Tetyana's mind. Everything was extremely pleasant in Germany, but what about her husband, her students and her community in Ukraine?
Tetyana and her children lived in a nice big apartment in Germany. The government covered the rent; the state helped cover food expenses. She had a great opportunity to stay there and work at a local school.
Tetyana is the deputy director of Makariv High School in Ukraine and a history teacher. In March, his hometown was occupied, so his family was evacuated to Germany. Her husband Vasyl could not cross the border. He returned to Makariv upon his release, to find their house completely burnt down. Nothing was left except a cup.
The only cup left intact after the house fire | Source: NEST project
The children liked it in Germany. Eight-year-old Maria, not knowing the German language, made friends with the neighborhood children and was invited to all the birthday parties. She also befriended a woman who worked at the stables. Maria went there with pleasure because she was taught to ride a horse. Tetyana's 16-year-old son also found activities to entertain himself.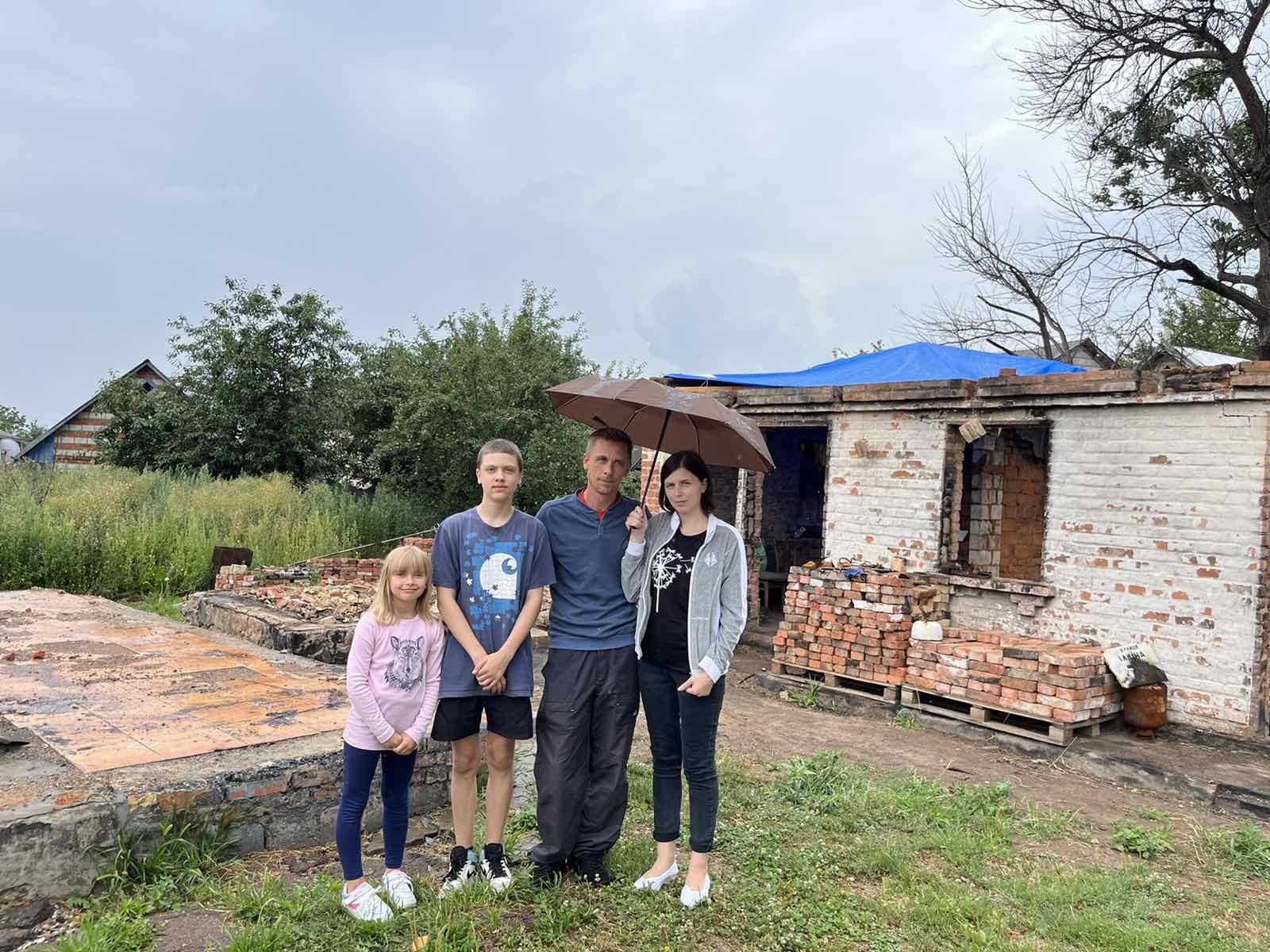 Family near the ruins of their house | Source: NEST project
The local school in Germany offered Tetyana to stay and teach Ukrainian children there. Nevertheless, she really wanted to go home.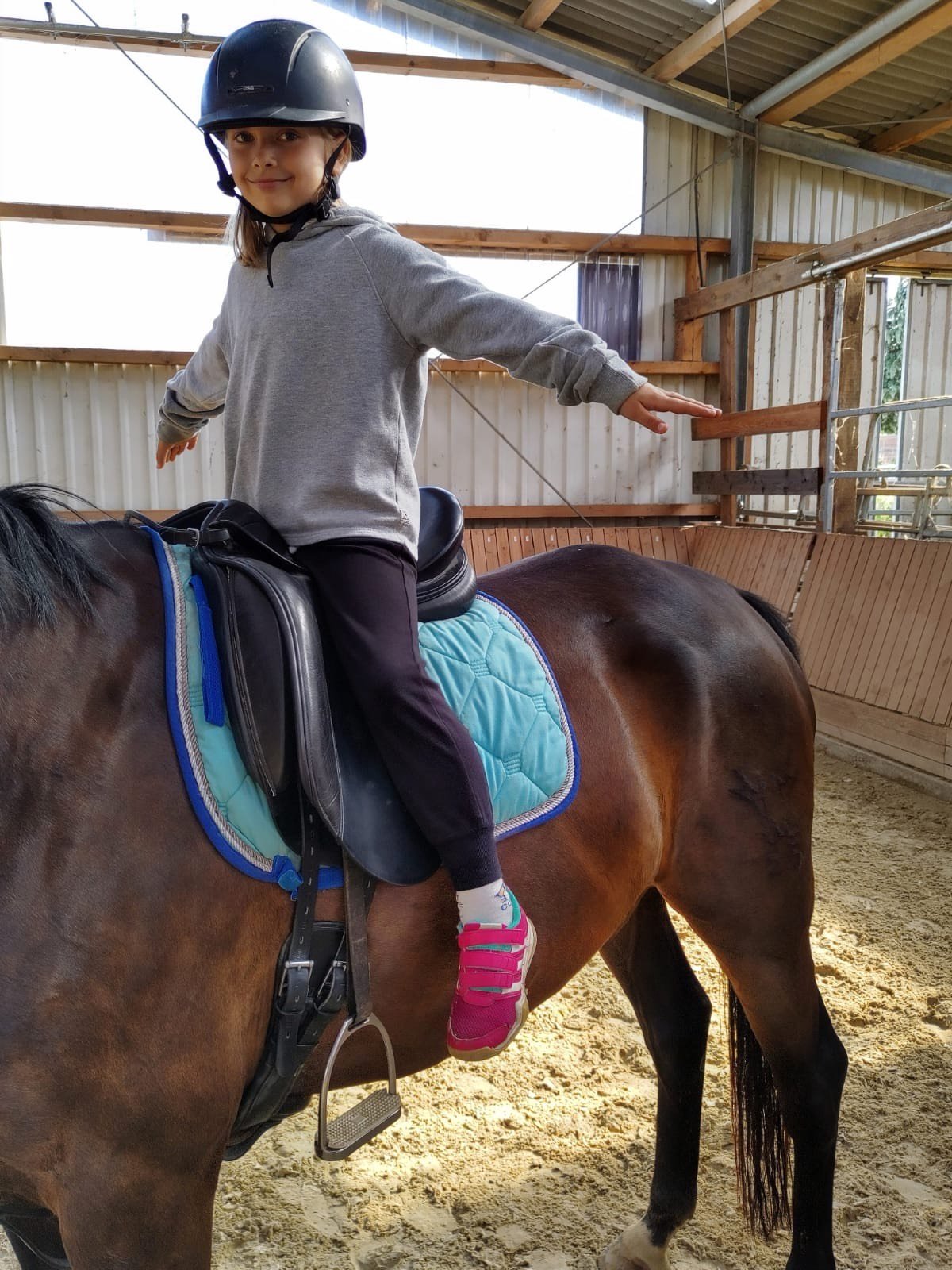 Maria, Tetyana's daughter, learns to ride in Germany | Source: NEST project
"Wherever you are, you always miss home and your loved ones. I had the opportunity to stay in Germany, quiet… But I wanted to go back to Ukraine and resume the school system here in these difficult conditions. To support our students who have returned to Makariv," says Tetyana.
Online lessons at the Ukrainian school resumed in May. Meanwhile, Tetyana taught lessons from Germany for 12 hours a week. The first lessons were not about history but about speaking and speaking out.
"Everyone was online, all the cameras were on. The kids were constantly sharing their emotions. Everyone kept saying how happy they were to see each other," Tetyana recalled with a smile.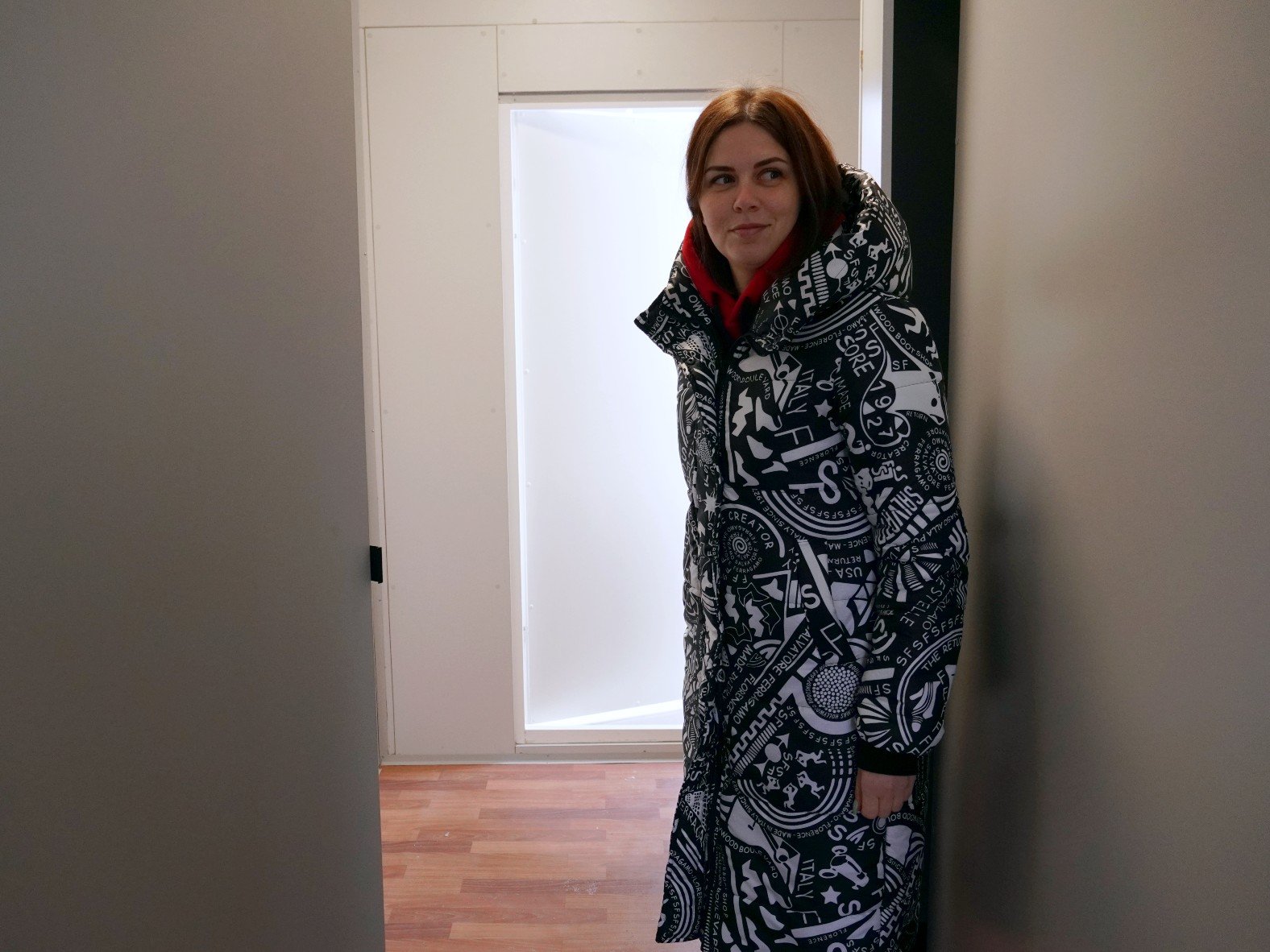 Tetyana in the new modular house | Source: NEST project
In summer, the situation in Makariv improved a little; the town began to recover, gas and electricity were reconnected, and shops were reopened.
In October, almost all of Makariv Lyceum's 685 students returned to the city, with only 30 children remaining abroad.
"We moved back to my mother's apartment and lived there with my daughter. And the eldest son lives with my husband at his parents' house. moment, we live like this. I don't regret coming back. There are problems with electricity, but still, it's at home with my relatives and with my students and colleagues," says Tetyana.
Yet they did not have a family nest like before, where they could unite and restore their life together.
The NEST charity project took care of the family and raised $20,000 in donations for a fully furnished two-bedroom modular home for Tetyana, Vasyl and their children. The house was installed on the family property, so they are back on their own land and can now live in better conditions.
The family near their new modular home | Source: NEST project
The family plans to rebuild their big house in 5 to 10 years. It costs too much to do now, but I hope they restore everything over time.
You can donate so that more families in Ukraine get a modular house to replace the damaged one. 585 families from Makariv countryside lost their homes. Help them have a family nest https://nestprytulafoundation.org/
amomama