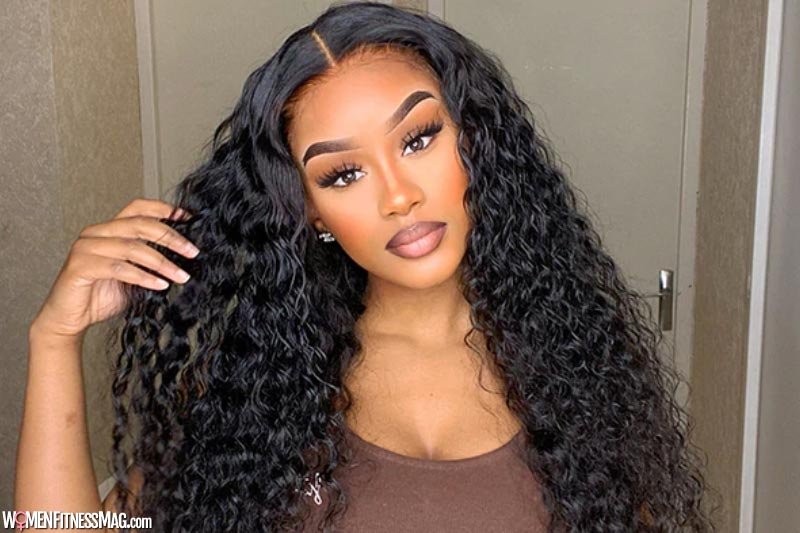 What You Should Know About Deep Wave Wigs: Curly hair is a common hair type among various ethnicities. Even within the curly hair spectrum, there are different curl patterns. While some curls are tighter and curled like an afro, there are those with much looser curls. Deep Wave wigs fall into the latter category.
What is a Deep Wave Wig?
The Deep Wave wig, as the name suggests, is a curly wig with a wavy curl pattern. The curls are a little loose and are designed to mimic the rippling nature of ocean waves.
Deep wave wigs can come in lace front wigs for anyone who loves the natural curly look. If you are looking for a more affordable yet natural look, you can try deep wave wigs with headbands.
Can you wash Deep Wave wigs?
Curly hair deserves proper care in order to maintain curls and keep hair generally clean. So, washing your deep wave wig is a necessity. However, you have to do it the right way, otherwise you could damage the hair. Here are the steps to follow when washing your hair.
Not
Before washing your deep wave wig, use your fingers to detangle the hair to remove knots and tangles.
Then, wash your hair with a quality shampoo and rinse with lukewarm water.
Apply a generous amount of moisturizing conditioner to the hair, using your hand to distribute it throughout the length of the hair.
Leave the conditioner in your hair for at least 10 minutes before rinsing out
Dab wet hair with a fluffy towel to remove excess water. Then place the wig on a mannequin to air dry.
Why Luvme Hair?
Luvme Hair is an online hair seller that sells top quality wigs to customers all over the world. Our deep wave wigs are full, bouncy and soft. We also have them in a variety of colors, styles and lengths. Glueless lace closure deep wave, headband deep wave with bangs, short and long deep wave on HD lace are all available in our store. You get a tempting discount and a free gift bag when you buy a deep wave wig from us. Plus, buy quality human hair wigs from Luvme online store, we offer buy it now and pay later (wigs after payment) service.
Why Choose a Deep Wave Wig?
Deep wave wigs have a bouncy curl that gives an aura of elegance. It's perfect for red carpet events, weddings, and just about any occasion. If you want to achieve the chic celebrity look without spending too much, you should consider getting a deep wave wig.
Deep wave wigs have a lush texture that can easily blend with your natural curly hair. So you can use it as an extension to add more volume and length to your hair.
Conclusion
We've looked at everything you need to know about deep wave wigs. So whenever you decide to buy a deep wave wig, you are well informed about what they are, how to take care of them, and the best place to buy them. Considering the price of wigs, we want you to get what you pay for. Buy from Luvme Hair and eliminate the doubt.
Related Videos on What You Need to Know About Deep Wave Wigs:
What You Need to Know About Deep Wave Wigs
deep wave human hair wigs, get wet deep wave hair loose, how to maintain deep wave hair, deep wave hair products loose, how to revive deep wave hair, how to define deep wave curls, what is a deep wave wig, deep the wave routine,
womenfitnessmag